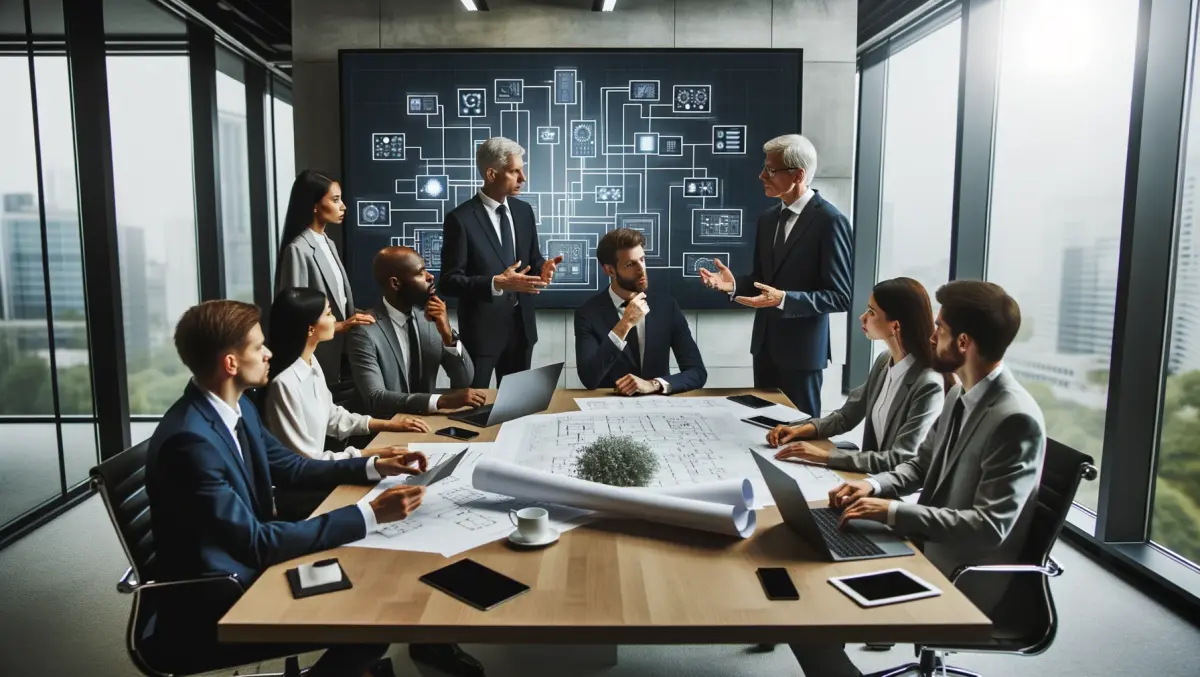 RIG Headset released by Plantronics
By David Williams,
Wed 20 Nov 2013
FYI, this story is more than a year old
Plantronics today announced the New Zealand release of its RIG headset and audio mixer – the first in a new line of RIG gaming products designed to help today's multi-screen and multi-device connected gamers manage their digital life.
RIG systems blend game audio and chat, at home and on-the-go, with mobile audio, music, and apps, and lets users take calls without hitting pause.
Gamers can introduce an alternate soundtrack, using stored or app-based music from a connected smartphone or tablet.
A customised audio experience is made possible by electing a preferred mix of game and smartphone sound – calls, music and app notifications.
"RIG is the beginning of the next wave in what gamers will come expect from their headsets," says Peter Petrides, Director of Gaming, Australia & New Zealand at Plantronics.
"Using our expertise in acoustics, industrial design, and communications, we've designed RIG from the ground up for the high performance needs of gaming while also giving users new levels of versatility by combining other elements of their lifestyle into one seamless, user-controlled experience.
"RIG immerses gamers in their virtual world while keeping them seamlessly connected to the real one.
"With a complete system of headset, mixer, convertible cables, and two-way access to smartphone audio and voice communication, RIG gives users the power to integrate their lives with an ultimate gaming audio experience."
The RIG headset delivers epic audio performance, with precision stereo, crystal-clear voice and three EQ profiles, including Seismic mode, allowing players to feel the bass.
Breakthrough bass tube technology drives accurate and powerful low-octave audio without distorting critical mid and high frequency audio cues essential to gamers.
Features include:
• Precision stereo headset: Offering audio quality traditionally only found in professional-grade products, with 40mm speaker drivers, the RIG audio profile brings game sound to life, boost to music and clarity to voice communication.
• Innovative mixer: The heart of the RIG system, the mixer seamlessly connects the virtual world and the real world. With a punch of the paddle, take calls without pausing the game. Twin sliders enable gamers to find the perfect mix of game audio, voice chat and smartphone audio.
• Interchangeable boom and inline mics: The noise-cancelling boom mic blocks background noise for clear conversations. Swap it out and plug in the stealth inline mic with mute and call control – for music, chat or gaming on the go.
• Three EQ profiles: Feel the game and boost your music with three EQ profiles – Pure, Intensify and Seismic. Experience epic bass with Plantronics proprietary bass tube technology.
• Street style industrial design: The headset's styling reflects its premium performance and active lifestyle orientation. A gaming headset that looks as good on the street as it does in the living room.
• Ultra-comfortable ear cushions and headband: Designed for marathon gaming sessions, the RIG soft ear cushions provide long-wearing comfort, and the headband features just the right level of tension for a perfect fit.
• Universal compatibility with PC/Mac, Xbox 360, PS3, smartphones and tables: More devices means more ways to game. RIG can move between computers, consoles and mobile devices.
Pricing and Availability
RIG will be available at EB Games and MightyApe.co.nz from 1 December for a recommended retail price of NZ$169.95.