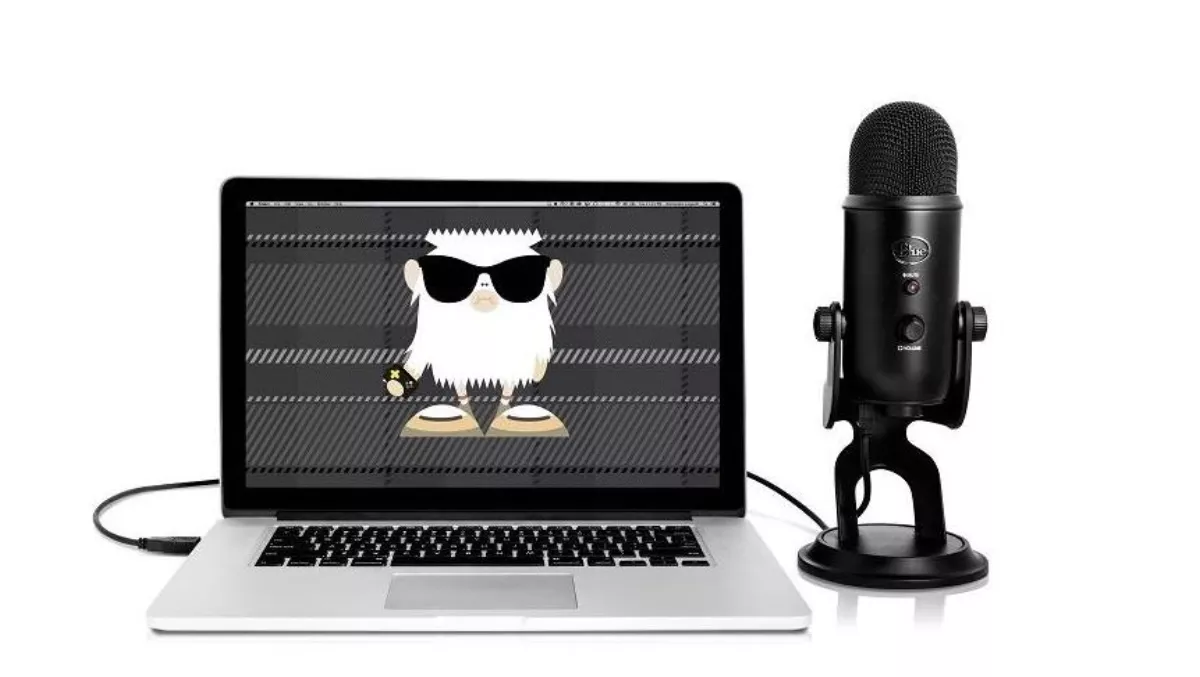 Hands-on review: Roar like a Yeti with this amazing 'amateur' microphone
FYI, this story is more than a year old
Recently I had the opportunity to try out Blue's Yeti Blackout microphone, and for the most part, I was really excited because I had only heard good things about it.
First Impressions:
My first impressions were somewhat underwhelming, I opened the box and after one look thought to myself, "yep, that's a microphone alright."
However, this device quickly started to prove that it was more than just an average looking microphone.
The Tech:
Yeti features three of Blue's premium condenser capsules for the highest quality, most versatile audio recording capabilities.
Yeti is built upon the same Blue technology that powers the world's most elite studios and artists and delivers studio-quality sound for any project, a lofty promise I thought.
Yeti provides four different recording patterns:
Cardioid records sound sources that are directly in front of the microphone, perfect for podcasts, game streaming, vocal performances, voice-overs and instruments;
Omnidirectional, records 360 degrees around the mic for capturing a multi-person podcast or band practice;
Bi-Directional, records from both the front and rear of the microphone, good for recording a duet or a two-person interview.
Stereo records separate left and right audio.
Yeti features a built-in headphone jack for zero-latency monitoring, so you can hear exactly how your recording sounds without any distracting delay.
Direct controls offer easy adjustment of headphone volume, pattern selection, instant mute, and microphone sensitivity (gain).
Yeti also features a standard thread for mounting to traditional mic stands or desktop boom and includes an adjustable desktop stand.
The Tests:
Getting started with Yeti is as simple as unboxing the mic and plugging it directly into any Mac or PC, no drivers needed.
The device boasted that it is good in just about any scenario and so I decided to come up with two different tests to see just how well the mic performs:
Fear the Metal: Ever heard of metal music? While I'm no master I decided to see how the mic holds up against the harsh guitars and the bone-shaking bass. To my surprise it passed my first test near flawlessly, there was a little bit of static but it was hard to tell if it was out of place or not.
Voiceover man: I often lend my beautiful voice to film and television (and by film and television I mean my friend's amateur Youtube channel) and I thought what better place to try out the microphone. In this case, the device performed better than any mic I had tried before, and if I do say so myself it may have been my best performance yet.
Conclusion:
Overall I'd say this is a very impressive little microphone and I didn't run into any major headaches while I used it.
It was easy to set up and worked well with the recording app I use.
The device may suffer a little if the audio output is too loud but this shouldn't be a major issue for most users.