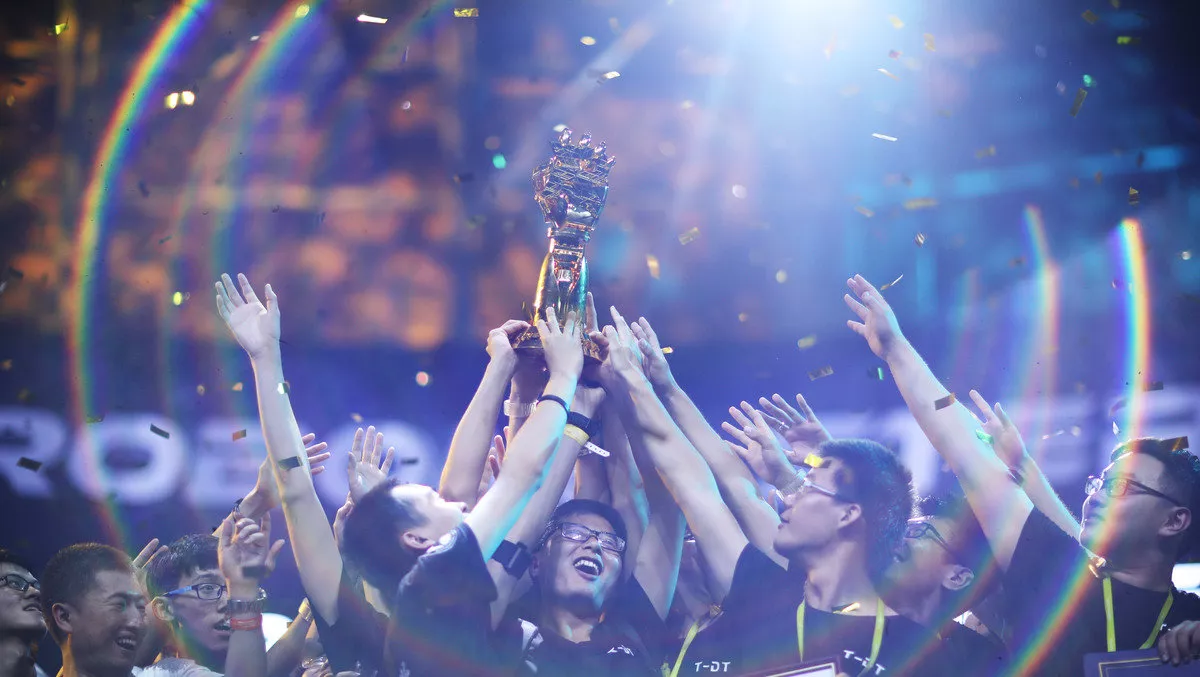 Robotics fans take to the battleground for RoboMaster finals
FYI, this story is more than a year old
More than 10,000 young engineers and robotics fans participated in the annual RoboMaster robotics competition in Bao'an Stadium in Shenzhen, China.
The competition requires teams of aspiring engineers to design and build next-generation robots to compete for supremacy on a battlefield the size of a basketball court.
RoboMaster has provided a world stage for university students to pursue their passion for science and technology while showcasing their talent.
Out of 200 teams, 32 were selected for the final tournament, which was won by team T-DT Northeastern University. The team took home RMB 500,000 and a gold trophy as the grand prize.
The team from Shanhai Jiao Tong University achieved second place and RMB 300,000 prize money. In third place, University of Electronic Science and Technology of China, received RMB 100,000.
Other participants that competed in RoboMaster 2019 included teams from the South China University of Technology, Virginia Polytechnic Institute and State University, University of Washington. Teams participating in this year's competition included students from Mainland China, the United States, Canada, Japan, and Hong Kong.
"It has been an exciting and fruitful experience for the team in the past nine months," says Northeastern University captain Faqi Wang.
"RoboMaster gave us the opportunity to put theoretical learning into practice, play with cool technology, and create something real. To see our robots come to life and be able to compete with so many different teams is an amazing feeling."
The RoboMaster final was also aired on Twitch, where almost 2 million viewers tuned in from 15 countries.
"We're truly proud of the dedication and hard work from all the teams and we congratulate the champions for putting on such an amazing performance," says RoboMaster tournament director Jianrong Gao.
"By combining innovative engineering, gameplay, and entertainment into an action-packed event, RoboMaster has become an anticipated robotics competition for young engineers and roboticists around the world. It also creates a great platform for young, aspiring engineers to celebrate their talent and achievements. What students learned throughout the competition will allow them to expand their creative vision and develop solutions that could one day have real-world applications."
RoboMaster is sponsored and supported by DJI, which is a major player in civilian drones and aerial imaging technology.
The RoboMaster Robotics competition has also inspired the AI Challenge, Technical Challenge, and Youth Competition for students.
With the recent launch of the RoboMaster S1, RoboMaster says it is more committed than ever to serve as a creative platform for the culture of engineering and education for upcoming generations.
Related stories
Top stories