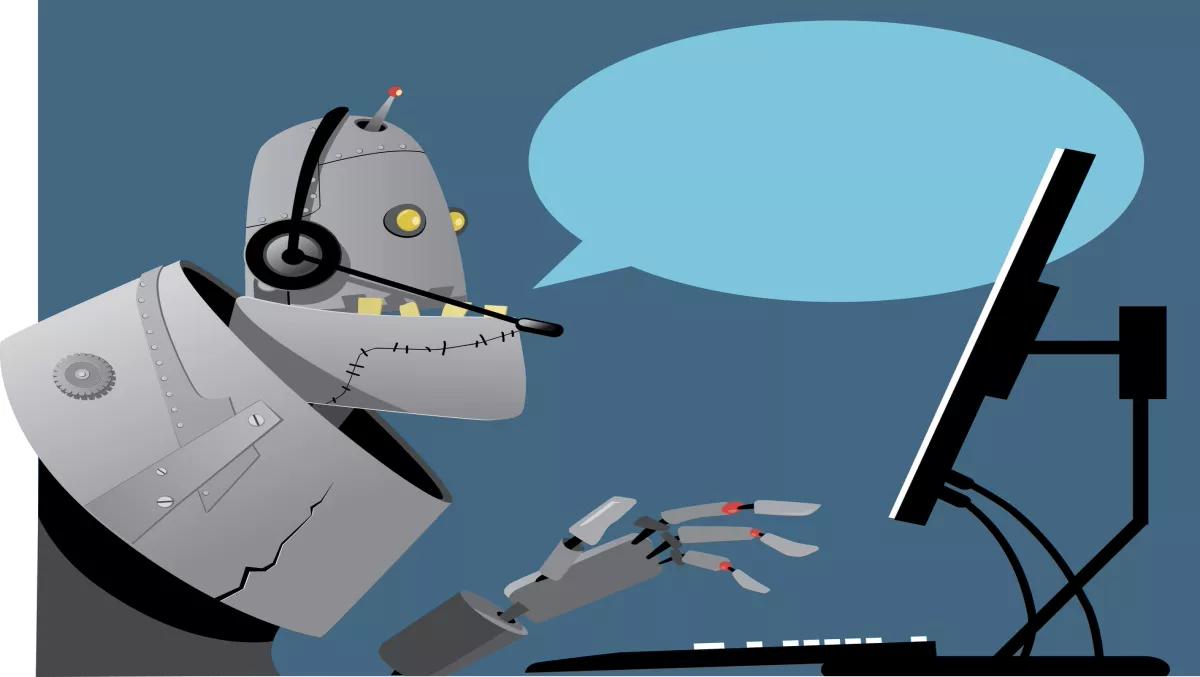 Robotics: Turning simple chats into dynamic engagements
FYI, this story is more than a year old
Pega Intelligent Virtual Assistant is an artificial intelligence (AI) powered bot that turns applications into smart assistants on any channel, including SMS, Facebook, email, Slack and Alexa.
Pegasystems is the company behind the new Virtual Assistant.
Pega has the capabilities to evolve bots from simple chat and data fetching novelties into sophisticated digital agents to anticipate people's needs, make helpful suggestions, complete complex tasks, and provide exceptional experiences.
According to Pegasystems, there is a lot of hype around today's chatbots and virtual assistant, but the company claims that these machines don't provide the human-like experiences they've been promised to deliver.
According to Pega's global survey on AI, 20% of consumers prefer chat-based customer service, while 80% still want a live human typing on the other end.
"Early bot adopters who bought in on the hype are finding that instead of getting closer to their customers on Facebook or Alexa, these disconnected experiences are actually driving them further apart," comments Don Schuerman, CTO and vice president, product marketing, Pegasystems.
Pegasystems says that the Pega Intelligent Virtual Assistant is a response to these trends, and aims to extend any Pega enterprise application to any conversational interface.
What the Pega Intelligent Virtual Assistant does is turn these channels into intelligent assistants that make personalised customer service and real work possible using natural language in voice or text.
Scenarios in which the Pega Intelligent Virtual Assistant could be utilised include banking, mobile service provider such as Facebook Messenger and internal IT helpdesk environments.
A banking bot alerts a customer checking her balance on Alexa to a suspicious charge, opens a charge dispute, and orders her a new card – all in the same session using natural language.
For a mobile service provider, a bot helps subscribers on Facebook Messenger understand why they went over their data limit and suggests a plan better suited for their lifestyle.
A company's internal IT helpdesk bot aims to help an employee diagnose a laptop problem with a series of questions, opens a ticket with the IT staff, and connects the employee to a helpdesk staff member if the issue becomes overly complex.
One feature of the Pega Intelligent Virtual Assistant is the natural language processing (NLP) capabilities and text analytics that aim to allow users to engage in the same way that they normally speak or type.
Another feature is a Case Management and Business Process Management (BPM) to drive work behind the scenes aiming to make conversational UX (user experiences) more useful, practical, and functional.
Schuerman continues, "today Pega makes bots smarter and more intuitive to use while enabling a continuous experience from channel to channel. We believe this model serves as a new roadmap for the future of bots and how organisations will interact with customers and employees.
Pegasystems announced the launch of the Pega Intelligent Virtual Assistant, an artificial intelligence (AI) powered bot, last week.