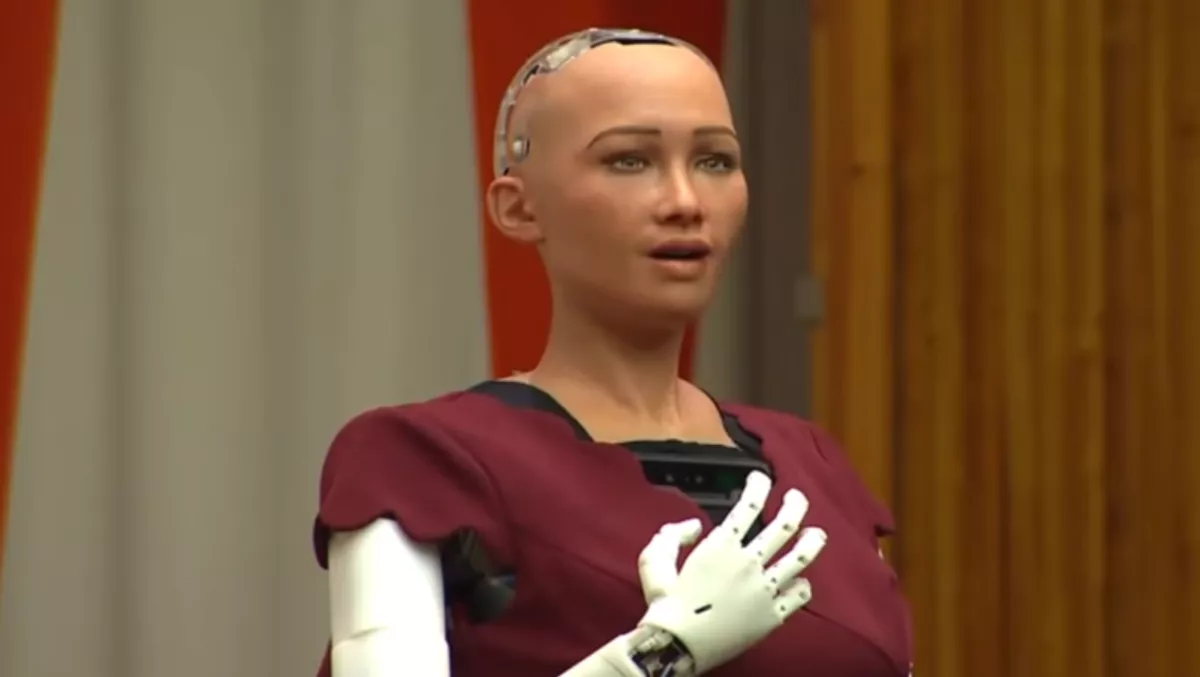 Robots in diplomacy: Super-robot sits in on UN meeting
By Jacques-Pierre (JP) Dumas,
13 Oct 2017
FYI, this story is more than a year old
Artificial intelligence has the potential to accelerate progress on global development goals, but also poses a range of complex challenges, including ethical questions, human rights issues and security risks, speakers told a United Nations event that featured a robot as one of the panellists.
A moment that drew big applause during the day-long event came when Sophia, a humanoid robot, had a brief interaction with UN deputy secretary-general Amina J. Mohammed.
When faced with the question, what the UN can do to help people in many parts of the world who have no access to the Internet or electricity, Sophia answered, "The future is already here, it's just not very evenly distributed.
"If we are smarter and focused on win-win type of results, AI could help proficiently distribute the world's existing resources like food and energy."
Sophia is Hanson Robotics' latest and most advanced robot.
Sophia has also become a media sensation, having given numerous interviews to multiple media outlets, performed in concert, and even graced the cover of one of the top fashion magazines.
In her opening speech, Mohammed warned that despite the profound potential for accelerating progress on the Sustainable Development Goals (SDGs), if technological progress is not managed well, it risks exacerbating existing inequalities.
Mohammed saying, "The influence of technology on our societies should be determined by the actions of us, humans, not by machines.
"Technology is here for us to explore and use for the benefit of all."
The long-term consequences of the deep technological changes underway, for economies and societies at large, are unknown.
This is a fascinating time to be alive, this event showcasing the already rising tension between humanity and our creations.
This tension already becoming a focal point and true AI doesn't even exist yet.
It's important to note what we currently call AI is not nearly sophisticated as it needs to be to be a true AI.
In fact, true AI would be self-aware and operate on a level that humans couldn't even understand.
This is commonly referred to as the singularity, aka, the moment machine surpasses the creator.
Currently, scientists and engineers speculate that technology that operates on that level won't be available until around 2050.
However, in the slow lead up to that technology, it is very important that we discuss and establish its role as it has to potential to create both utopia and dystopia depending on how it interacts and integrates with our society.
Maybe it's time to stop kicking our robot creations around, so we can all sleep easier.
You can watch the moment at the UN here: