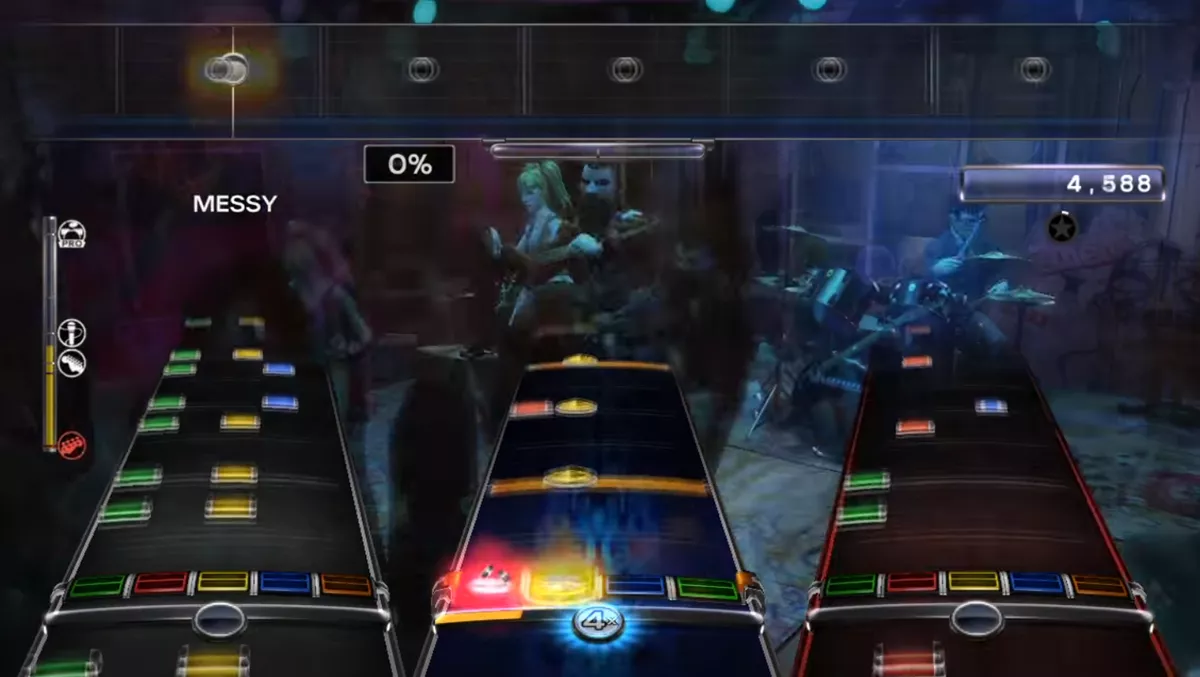 Rockband Coming To Wii
By Contributor,
Thu 1 May 2008
FYI, this story is more than a year old
Bundle to retail for $169.99; Stand-alone instruments also available
Harmonix and MTV Games, along with distribution partner Electronic Arts, have announced plans to release Rock Band on the Nintendo Wii in June.
The bundle - featuring the software, drums, microphone and wireless guitar - will be available for a suggested retail price of USD 169.99.
"The Wii's success among casual and core gamers of all ages makes it an ideal match for the cross-generational appeal of the music featured in Rock Band," said Bob Picunko, MTV's VP of electronic games and interactive products.
"The social interaction and addictive nature of the Rock Band experience is a perfect fit for the Wii and will undoubtedly be fun for the entire family," added Steve Singer, licensing VP from Nintendo.
The game will feature 63 songs - including 5 bonus tracks - with stand-alone instruments immediately available at retail.
Update: A company spokesperson has confirmed that the Wii version of Rock Band will not allow for multiplayer online functionality, nor will users be able to download additional songs.
"The Wii version still contains the robust four-player band experience and all the fun at the core of other versions of Rock Band," the spokesperson said in a statement.
Source: Game Industry Biz