Roland's signature rhythm machine gets a major update
Wed, 7th Mar 2018
FYI, this story is more than a year old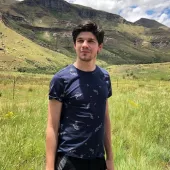 By Jacques-Pierre (JP) Dumas, Reviewer
The TR-8S combines the best of its Roland heritage with modern production techniques and professional sound design.
The TR-8S supposedly comes loaded with the largest, most authentic collection of TR drum machines available.
The new processor gives the next-generation ACB models a whole new level of detail and nuance, giving you that classic Roland boom, snap, and sizzle.
Users can incorporate preset and custom samples, creating unique hybrid and layered kits, and enhance them with specialised effects that inject professional sound design into the TR formula.
The TR-8S has every sound from the most sought-after TR drum machines, with detailed circuit-models of the 808, 606, 909, 707, 727, and even several modified versions.
These are not sound-alike sample-packs or mere recordings of TR drum sounds.
Each machine is a detailed, down-to-the-circuit-model that supposedly sounds and behaves exactly like the original hardware.
Today's rhythm tracks require a diverse set of sounds and production techniques, and it's harder than ever to sound truly unique.
This device pulls from the extensive collection of preset samples, users can also import mono or stereo sounds using the SD card slot.
Like the TR sounds, users can manipulate samples with hands-on control.
The right effects can make a drum part stand out by creating depth and space.
Whether it's delay on a rim-shot, overdrive on a kick, filters on toms and cymbals, or just the right amount of reverb on select instruments.
In addition to the Master FX knob, each channel has a customisable CTRL knob.
Both Instrument and Master Effects, along with their precise settings, are also saved with each kit, making user productions always performance-ready.
The Roland website states, "For the last four years, we've heard feedback from enthusiastic TR-8 fans and artists from around the world. "It left us with a pretty clear idea of how we could make it even better, both for studio production and live performance.
"We've put these user-requested features and more into the TR-8S while keeping the immediacy and fun-factor of the original TR-8 fully intact.
You can check out their video here: