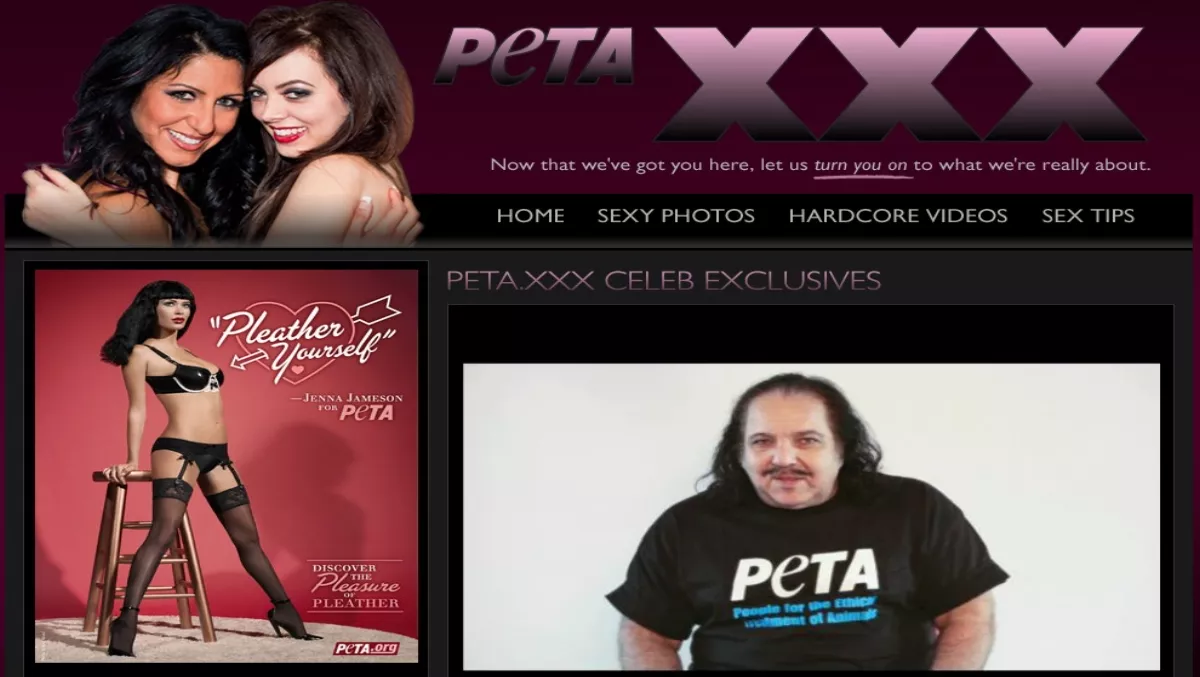 Ron Jeremy fronts for PETA's new .xxx site
By Mike Borgfeldt,
06 Jun 2012
FYI, this story is more than a year old
Animal cruelty prevention charity People for the Ethical Treatment of Animals (PETA) has launched a new website on the controversial .xxx domain, featuring an introductory video from famous porn star Ron Jeremy.
With phrases such as 'Too much sex can be a bad thing: have your cats and dogs spayed or neutered', the website builds on PETA's anti-fur campaigns, in which celebrities and supermodels pose nude in support of the slogan, 'I'd rather go naked than wear fur'.
One link, 'hardcore videos', takes the viewer to a page showing videos of animal cruelty practices in farming; another, 'sex tips', displays a list of fruits and vegetables which can make people 'more appealing in the bedroom'.
The .xxx domain went live at the end of last year, with the goal of creating a virtual red-light district that would make adult content easier to identify and secure.
Many large organisations were quick to secure their .xxx sites, in order to avoid being associated with adult content. This move from PETA takes a creative approach to the developing domain.
In a section of the site explaining the organisation's frequent use of nudity, PETA explains, "Unlike our opposition, which is mostly made up of wealthy industries and corporations, PETA must rely on getting free 'advertising' through media coverage.
"Typically, our racier ads, protests, and stunts seem to get the most attention, often reaching millions of people, but that's certainly not all we do."
It's a great campaign from the organisation, and even though many workplaces will have the domain banned, there will still be plenty of people keen to check out what's on offer.
Go here to check out the site.