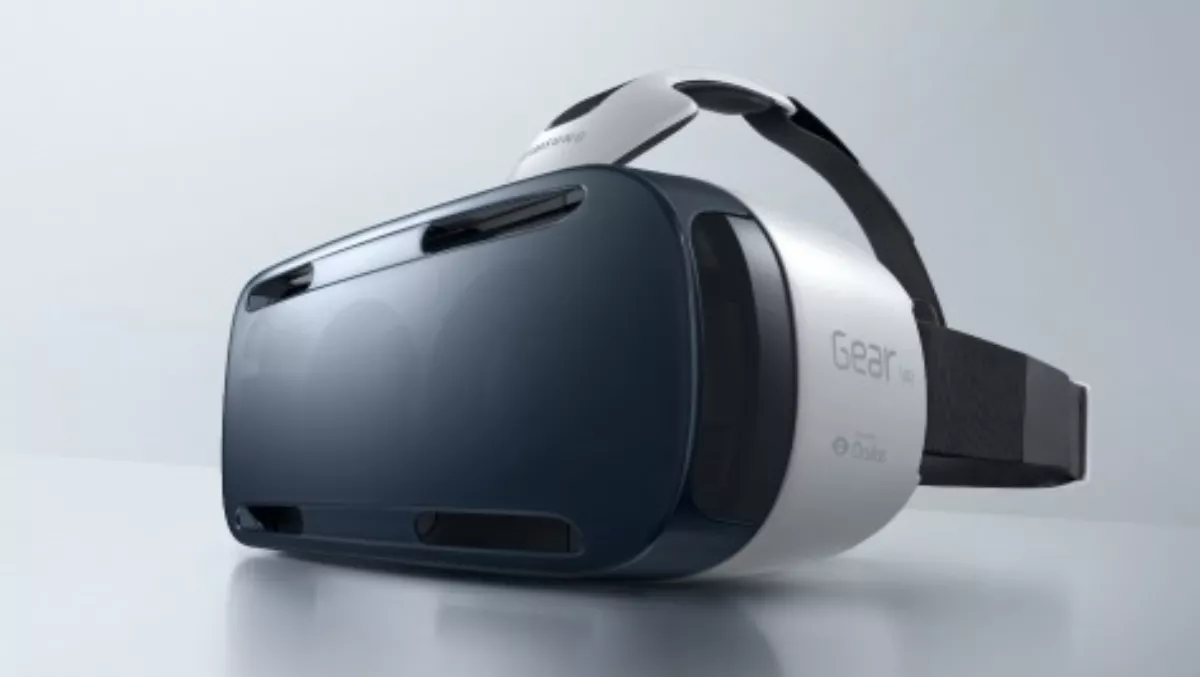 Samsung chooses Facebook for virtual reality push
By Catherine Knowles,
Tue 14 Oct 14
FYI, this story is more than a year old
Samsung and Oculus have joint forces to bring virtual reality to the everyday consumer.
The Samsung Gear VR is a piece of wearable technology that is optimised for the Samsung Galaxy Note 4 and is a completely immersive experience.
Oculus, a Facebook company and a leader in virtual reality technology, has lent a hand to create the Gear VR.
"The deep technical partnership with Samsung has enabled us to create a virtual reality headset with world class resolution and performance, all on a completely mobile platform," said John Carmack, CTO of Oculus.
The Gear VR combines innovative technology and compelling design. Users experience a cinematic environment in a unique way as they are placed directly in the action, and with the 5.7 inch Quad HD Super AMOLED display of the Galaxy Note 4, they are provided with crystal clear visuals.
The Gear VR Innovator Edition is being targeted for movie buffs and gamers, with full 360 3D video and a first person virtual reality experience.
Completely wireless and built with soft, flexible cushioning and lightweight materials, the device is said to be comfortable to wear.
"The Samsung Gear VR goes far beyond even our wildest expectations of how mobile technology can be used to consume content. Our team has been able to play with the Gear VR in and around the office - and everyone who gets the chance is blown away," says Stefan Lecchi, Head of Telecommunications for Samsung New Zealand.
The target audience is primarily innovative consumers, VR enthusiasts, developers and those who want to get their hands on the latest technology.
Find out more about the Samsung Gear VR here. It will be available in New Zealand in the coming months.