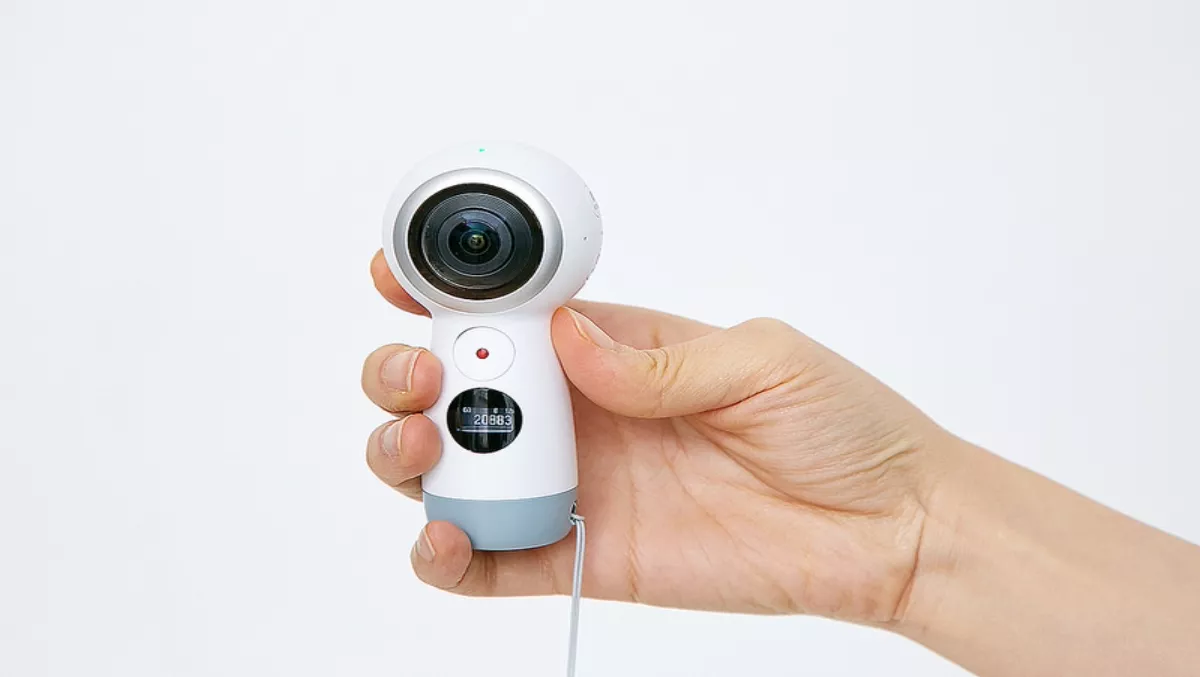 Samsung comes out firing: New Gear 360 announced
FYI, this story is more than a year old
​Samsung announced not only their new Galaxy S8 range today, but some other gadgets too. The new Samsung Gear 360 was also announced. It is a 4K, 360-degree camera.
According to Samsung the Gear 360 has 'Enhanced features for high-quality content,' is 'lightweight and compact,' and is an expansion of the already existing Samsung VR world.
"As consumers turn more to video to share their experiences, we want to deliver accessible and innovative products to make digital content easier to create, share and stream," says Younghee Lee, Executive VP of global marketing mobile systems for Samsung.
"The updated Gear 360 will continue to expand the horizons of what consumers can experience and share.
Using the 8.4-megapixel image sensors, dual fisheye lenses and 4k video recording, users can create high resolution content with the Samsung Gear 360.
Users can also utilise various viewing modes, editing and enhancement tools, photo effects and many filters to create unique creative content. 360 videos can be converted into regular format so users can share them with friends and family.
Another feature worth mentioning is the real-time broadcasting. When the user syncs their Gear 360 with a smartphone or computer, can share their daily experiences via live-stream.
The Samsung Gear 360 is compatible with all Samsung devices, a number of third party devices and accessories, and even has improved compatibility with iOS devices.