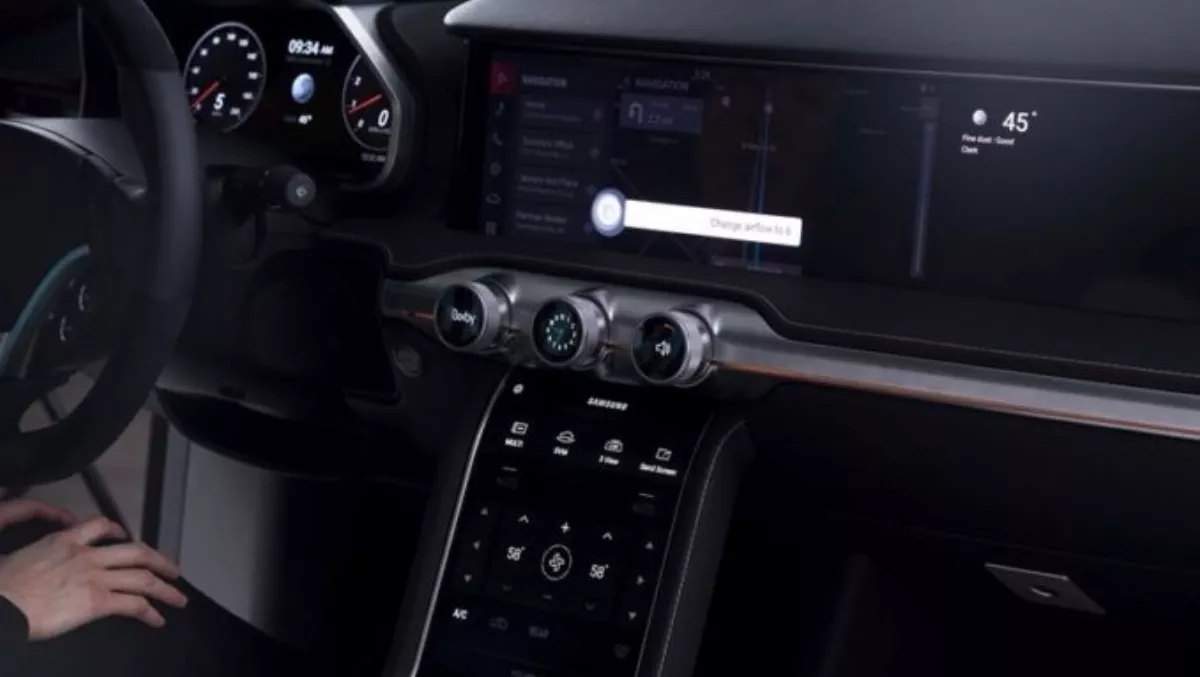 Samsung is creating digital cockpits for connected cars
Samsung and HARMAN unveiled a new concept in connected car technology at the Consumer Electronics Show 2018.
This first automotive electronics collaboration between the two companies has resulted in the Digital Cockpit platform, which combines 5G technology and an IoT platform to provide an intelligent and seamless connected car experience.
While both drivers and passengers have always needed ease of use, personalisation and safety, more than ever, they need their devices to be able to connect to each other and to offer simpler controls.
The Digital Cockpit meets these needs and more by providing infotainment and IoT services across a suite of OLED and QLED screens. The Digital Cockpit consists of three displays and three knobs that can all be customized according to driver and passenger tastes.
The Cluster Display in front of the driver uses a 12.3-inch OLED and provides driving information such as speed and RPM.
Infotainment is handled by a 28-inch QLED Central Information Display (CID) and Passenger Display, using the integrated solutions for multiple displays running on a single chip.
Below these displays is the Control Display, a 12.4-inch curved OLED that enables control of other features such as air conditioning.
The system includes a gesture sensor in the back seat so that passengers can use motions to control music or the radio.
It also uses Samsung's Bixby voice assistant, which offers automotive-optimised control functions such as moving the QLED display or changing the colours of ambient lighting.
But it isn't just the in-car settings you can control with the Digital Cockpit.
It also uses Bixby and SmartThings to control a number of IoT devices not even in the car.
Additional features aim to ensure that driving is safer than ever.
The Mirror Replacement Vision System provides a front/back HD camera and display system instead of the physical side and rear-view mirrors.
It gives three-split-view for key moments such as changing lanes or parking.
Since Samsung acquired HARMAN last year, the two companies have focused on connected technologies for automotive, consumer and enterprise markets.
Leveraging Samsung's mobile and IT technology as well as HARMAN's automotive expertise to create a unique platform, the Digital Cockpit has set the industry standard for integrated and advanced display technology.