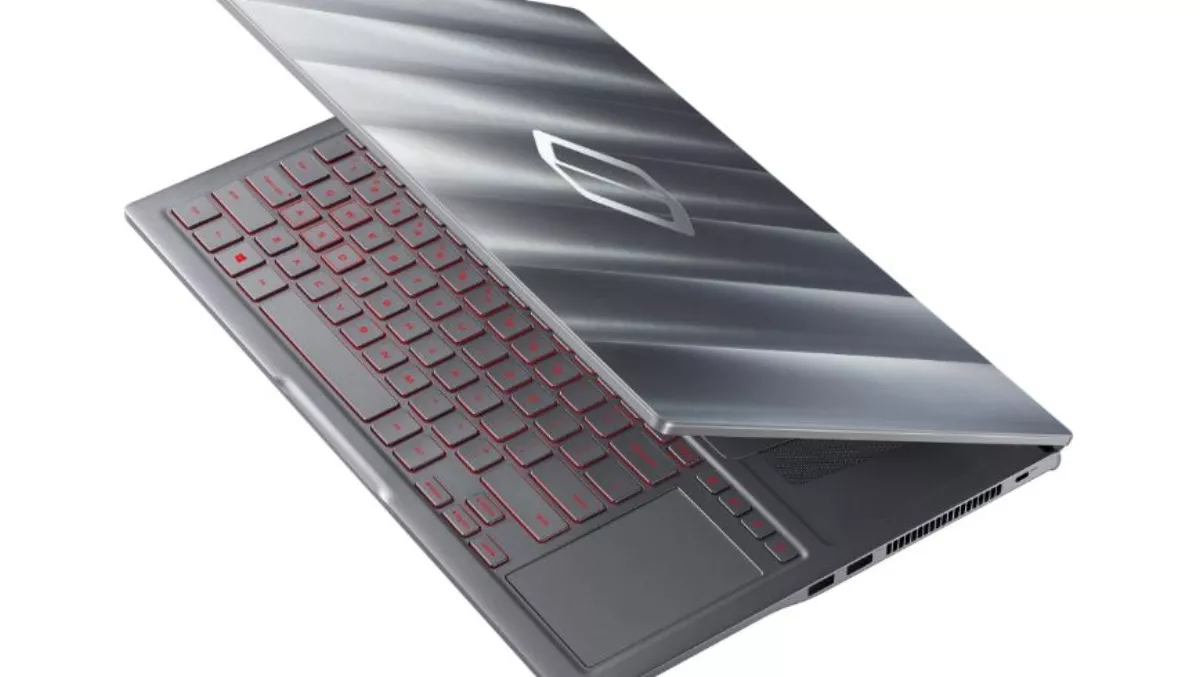 Samsung launches new gaming Notebook, can it really compete?
By Jacques-Pierre (JP) Dumas,
06 Apr 2018
FYI, this story is more than a year old
Samsung recently announced the Samsung Notebook Odyssey Z, a thin and light laptop, that has been crafted with advanced thermal management to supposedly ensure a solid gaming experience.
It was launched in Beijing, China at Intel's Worldwide Launch Event of the 8th generation Intel Core i7 processor with 6 cores, which comes with the Samsung Notebook Odyssey Z.
The Samsung Notebook Odyssey Z takes a new approach to gaming.
Redesigned with thermal management hardware, the in-built Z AeroFlow Cooling System consists of three key components: the Dynamic Spread Vapor Chamber, the Z AeroFlow Cooling Design and the Z Blade Blower.
They're all built to keep the Odyssey Z cool, whilst remaining lightweight and portable, so users can take powerful gaming experiences with them.
The custom designed Dynamic Spread Vapor Chamber is an intelligently made airflow, which covers both GPU and CPU from edge to edge for optimal heat management, so users can game at full performance with peace of mind.
The Vapor Chamber is aided by Z AeroFlow Cooling Design, to efficiently push the cold air to the hottest parts of the device above and below simultaneously, whilst expelling the warm air out from the vents.
Two built-in Z Blade Blowers add sophistication to the Odyssey Z's thermal architecture, supposedly ensuring a sweat-free gaming session.
It comes with a GeForce GTX 1060, based on the NVIDIA Pascal architecture.
Also equipped with an 8th generation Intel Core i7 processor with 6 cores and 12 threads, the Samsung Notebook Odyssey Z delivers an exceptional platform for multi-core tasks like high-resolution video editing and 3D rendering.
The device supports the latest DDR4 memory with a bandwidth of 2,400 MHz, so games are always operating at a high speed.
Overall at least on the surface, this does seem like a good option for gamers, however, other than the supposed magnificent cooling I'm not sure if it really offers a competitive edge over other gaming laptops.