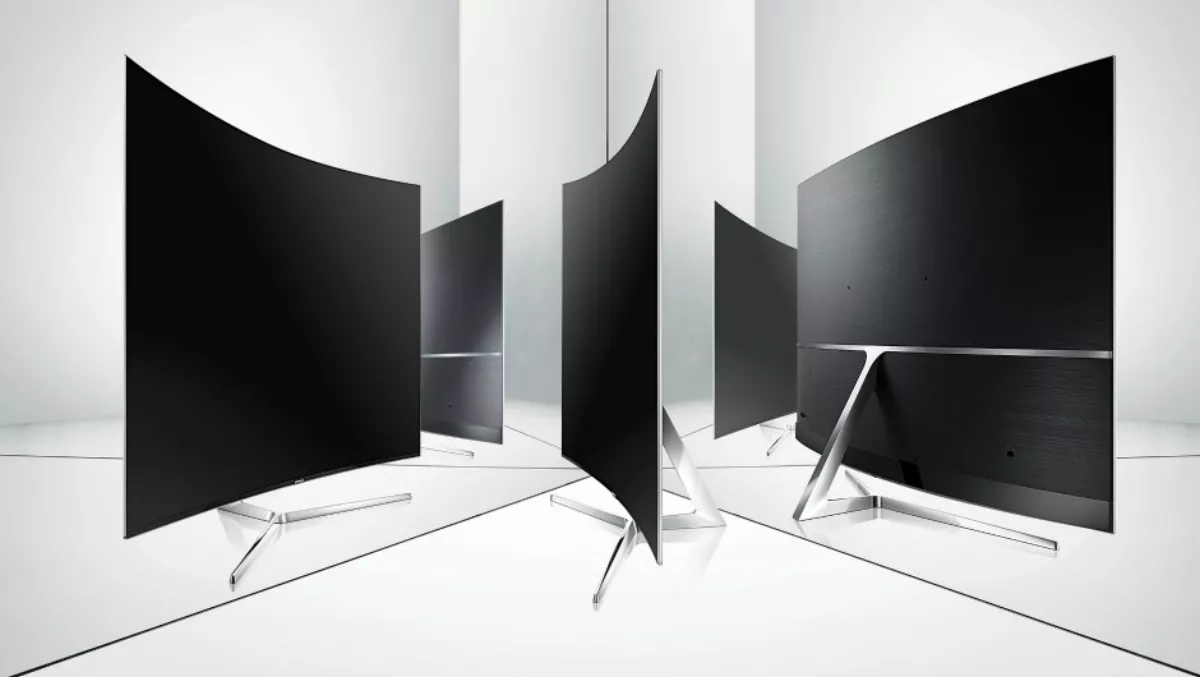 Samsung launches revolutionary new family of TVs
FYI, this story is more than a year old
Samsung recently announced the New Zealand availability of their incredibly elegant new line-up of SUHD TVs.
The big talking point? The Quantum dot display. Have no idea what that means? Neither did I. Essentially, the technology offers the most true-to-life picture quality that money can buy, with incredible brightness, stunning contrast and the most lifelike colours ever offered by Samsung.
"Our new SUHD TVs represent our singular focus on innovation that matters most to consumers, by providing the very best picture quality for the home," says Hyun Suk Kim, President of Visual Display Business at Samsung Electronics. "In 2016, we're going beyond anything we've done before to offer a remarkable synergy of design, engineering and craftsmanship.
Think of the possibilities. You could put it on a wall showing a view of outside, acting as a window when you don't actually have a window. Not to mention, all your favourite celebrities will have nowhere to hide, as with this TV you will be able to see every little goosebump, stray hair or imperfection. Great news for plastic surgeons and make-up artists!
It was Samsung who first introduced curved TVs to the world, and as you can see with this sophisticated number, they've now designed the world's first boundless curved TV. With no bezel that normally functions as the border, your attention is focused entirely on what matters most.
In a bid to remove all unnecessary elements, Samsung even did away with the screws on the rear of the TV, creating a product that is truly beautiful from every angle.
Ever have the trouble of a plethora of remotes to control your television, game console, set-top box and home theatre system (among others). Well, have I got some good news for you! This TV comes with a Samsung Smart Control remote, which automatically allows you to control all external devices with just the one remote – no setup required.
While we're on the topic of smart, the Samsung TV comes with a Smart Hub to provide users with simple access to all their favourite content in the same pace; a Smart View mobile app to allow users to share their favourite content instantly with their family; more access to content via streaming from providers such as Netflix; and access to Fan Pass, a sport streaming service powered by Sky Sport and available exclusively on Samsung TVs.
Samsung's range 2016 SUHD and UHD TVS come in a range of different specifications and sizes - from 55" to 78" - and are available now from national retail partners.