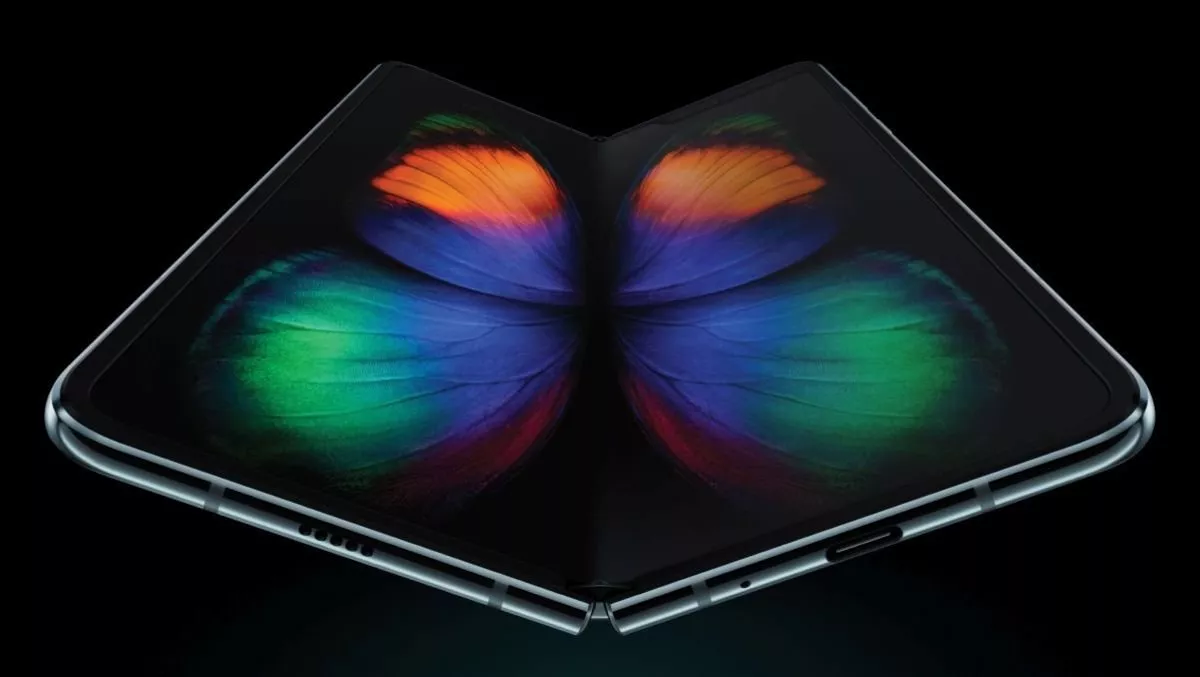 Samsung says 'hundreds of apps' will work with Galaxy Fold
By Sara Barker,
Thu 12 Sep 2019
FYI, this story is more than a year old
"We changed the shape of the phone, and the shape of tomorrow." Those are the bold words from Samsung, which is drip-feeding more information about the Galaxy Fold.
This week Samsung revealed that 'hundreds' of apps on the Google Play and Galaxy Stores have been updated to work with the foldable phone, thanks to a collaboration with Google to improve integrated Android OS support.
The Galaxy Fold will feature App Continuity and Multi-Active Window, which will help users run multiple apps all at once on the Fold's 7.3-inch main display.
Google's director of product management of Android, Sagar Kamdar, says that it was an opportunity to deliver a new experience that could transform the way people use smartphones.
Optimised apps include Facebook, Twitter, Amazon Prime Video, iHeartMedia, Microsoft, and Spotify.
"We're excited to expand our long-standing partnership with Samsung by supporting their work to develop innovative experiences for consumers," says Facebook's vice president of business development, Marc Shedroff.
"The new Samsung Galaxy Fold has the potential to usher in a new era of design, and it will be exciting to see what new use cases a foldable experience will unlock for users."
Spotify's VP of consumer products, Sten Garmark, says the Galaxy Fold will offer a 'more seamless Spotify listening experience'.
"Simply open the preloaded Spotify app to connect and listen across the Samsung ecosystem. Finding your favourite Spotify playlist favourites like Discover Weekly, or Podcasts such as Jemele Hill's Unbothered, just got even easier!"
Samsung says the redesign marks a new era in mobile technology, with a new and complete foldable user experience.
According to Samsung's Jisun Park and Sally Jeong, the Fold's 7.3-inch display will prove that 'bigger is better'.
If an app isn't optimised for the Galaxy Fold, the phone's app-optimising technology will try to make the app fit with a large display and foldable screen.
"With a tap of a button, the device automatically converts the app's size and ratio to fit the display, so users don't experience any discomfort," comments Jeong.
"When Android 10 rolls out and becomes the new standard for Android devices, it will lead more developers to keep foldable-phone users in mind when developing apps."
The updated apps are available in the Android ecosystem for the Galaxy Fold in the Google Play Store and Galaxy Store.
Reports from Korea Herald suggest that the first release of 1000 Galaxy Folds sold out in Korea. Pre-orders restart in South Korea on September 16.
Other regions including France, Germany, Singapore, the UK and US will pick up the Galaxy Fold later this month.