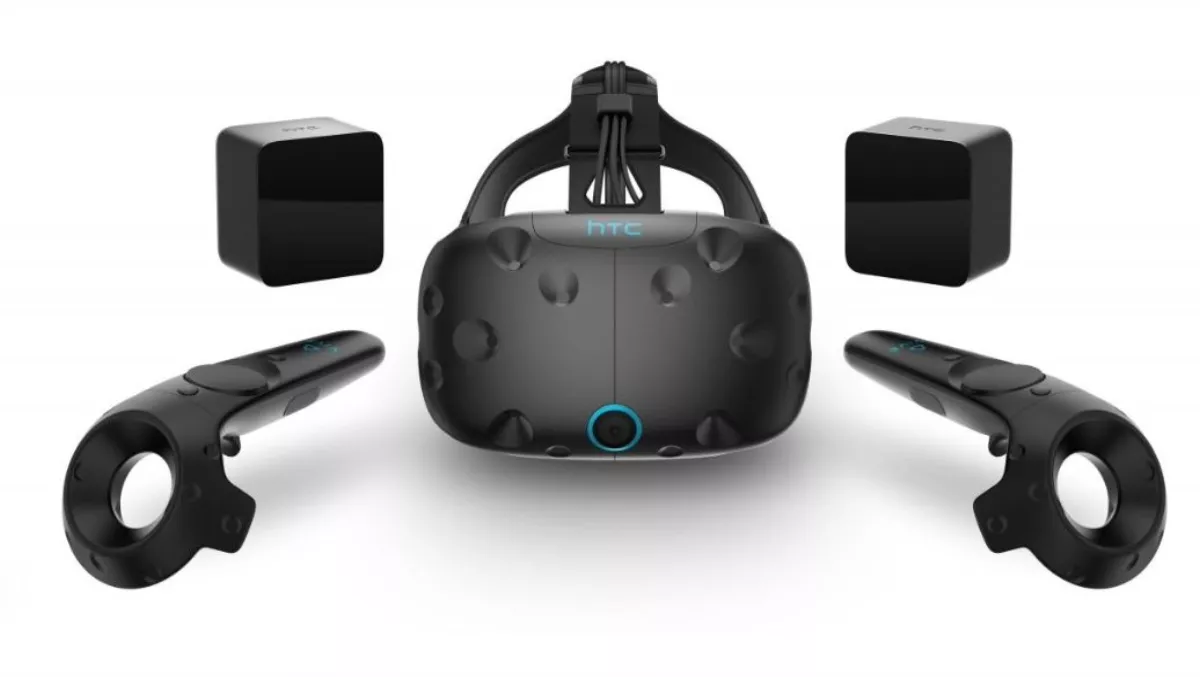 Seagate and HTC VIVE announce VR Power Drive
FYI, this story is more than a year old
Seagate Technology and HTC VIVE have jointly launched the Seagate VR Power Drive at the 2018 HTC New Ecosystem Conference in Shenzhen, China, helping VR device users expand their storage capacity and battery life.
Virtual reality is developing with great speed and momentum in China, and VR applications are emerging one after another in the fields of entertainment, education and healthcare.
According to a report jointly released by iResearch and Greenlight Insights, China will become the main VR market globally.
In 2016, the VR market in China reached RMB 3.46 billion (about US$550 million). With high growth rate, the VR market in China is estimated to exceed RMB 10 billion (about US$1.6 billion) in 2018.
In the next five years, the compound annual growth rate (CAGR) of the VR market could exceed 80 percent. Moreover, by 2021, China is forecast to become the largest VR market in the world, and the whole scale of the industry could reach RMB 79.02 billion (about US$12.64 billion), with the VR headset device market forecast to be RMB 29.75 billion (about US$4.76 billion).
With the overall market for VR hardware expanding, the market of content, including VR games, VR films and television, as well as live streaming, are also growing rapidly, bringing a more comprehensive entertainment experience to users.*
Tailor-made for the high-end, all-in-one VR device VIVE FOCUS, the Seagate VR Power Drive combines an external mobile media storage and portable battery into one solution.
It helps users extend their use by providing them with plenty of additional storage space to carry and back-up their VR and mobile content as well as additional battery life.
Seagate VR Power Drive offers a storage capacity of 1000GB for users' digital content. With its integrated MicroB cable and USB-C adapter, the drive can easily connect to the VIVE Focus without the help of a computer allowing users to directly access their library of files stored on the VR Power Drive from their VIVE Focus.
Additionally, the built-in 5,000mAh battery of the drive allows users to extend the battery life of their VR device any time anywhere. The Seagate VR Power Drive also provides its users with a belt clip to increase the portability of the drive.
HTC smartphone users can expand the capacity of their mobile phones by connecting directly to the Seagate VR Power Drive to access, view, and backup their mobile content or extend the battery range of their phones with the flick of a switch to activate the power bank feature.