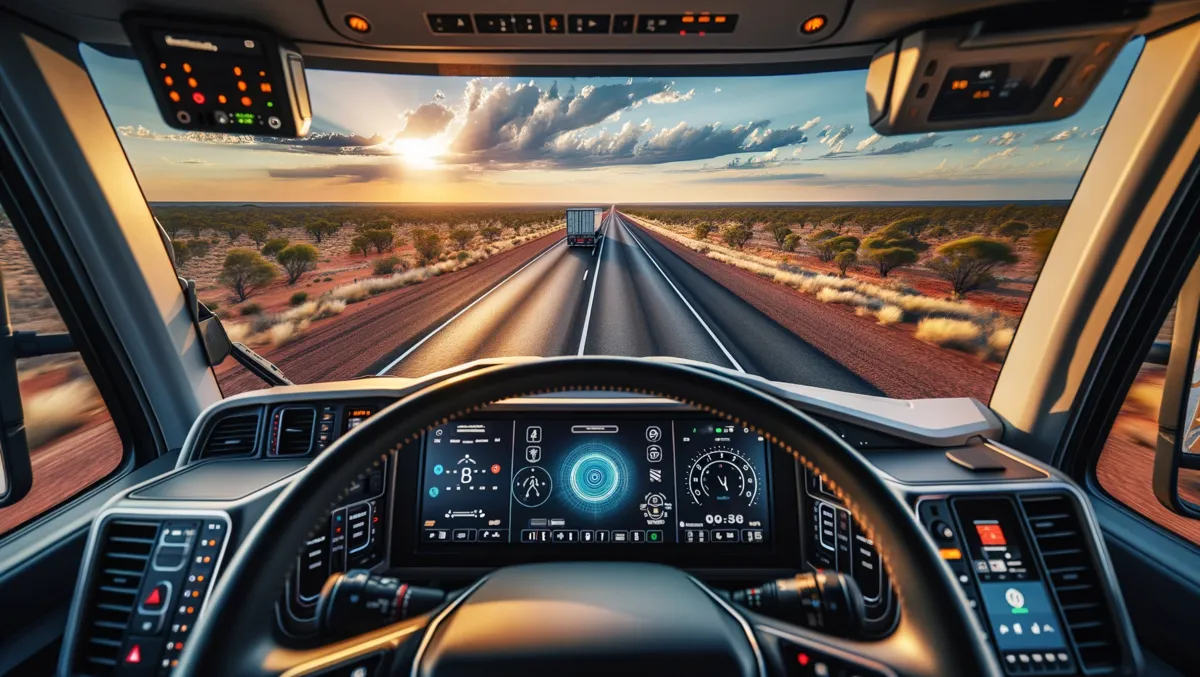 Seeing Machines releases Guardian Insights Report on fleet driver behaviour
Seeing Machines, an advanced computer vision technology company, has for the first time released a report documenting the impact of driver behaviour in fleet vehicles. This ground-breaking Guardian Insights Report aims to expand understanding of what influences driver behaviour and to consequently reduce road accidents.
Based on a comprehensive analysis of over 600,000 high-risk driving events recorded across Australian and New Zealand fleet vehicles over the past year, the report indicates there were 521,242 instances of distracted driving. This included 55,260 cases of mobile phone use, equivalent to nearly 60 driver distraction events per hour. Additionally, 131,806 confirmed fatigue events were logged, an alarming revelation that underscores the seriousness of this issue on the roads.
The wide-ranging study utilised data collected from 2 billion kilometres travelled by fleet vehicles equipped with Seeing Machines' innovative Guardian system, a sophisticated driver fatigue and distraction solution. The Guardian technology is scientifically proven to reduce fatigue-related events by over 90 percent and is an industry-leading aftermarket product.
CEO of Seeing Machines, Paul McGlone, said: "This report demonstrates how, with our proven Guardian technology, we continue to work towards our vision of zero road fatalities. It provides insights and performance data that influence driver and fleet behaviour."
The 2022-23 Guardian Insights Report provides an in-depth analysis of deidentified data from 25,202 vehicles across 2,585 fleets in Australia and New Zealand within the 12-month period ending 30 September 2023. The data was processed through the company's Guardian Live platform and has been verified by human analysts in the Guardian Centre to estimate the prevalence of risk-taking behaviours while driving.
The report highlighted an alarming 653,048 risky driving events across the Australian and New Zealand fleets over the study period, including over 130,000 fatigue events and more than 520,000 distracted driving events, with mobile phone use accounting for at least 10% of these incidents.
The annual Guardian Insights Report aims to serve as a guiding manual for understanding and mitigating the risks associated with distracted and fatigued fleet drivers. Looking forward, Seeing Machines plans on expanding the scope of the report to include other regions such as the UK, Europe, and the Americas, where its Guardian system is also in operation. The report concludes by offering a set of recommendations and key takeaways that are designed to enable companies to shape a safer road environment for their drivers and other road users.
With this report, Seeing Machines is not just shining a light on the perils of risky driving but is also providing tangible solutions to combat this widespread issue. The full report can now be downloaded, offering an invaluable resource for any organisation or individual concerned about the implications of dangerous driving incidents.