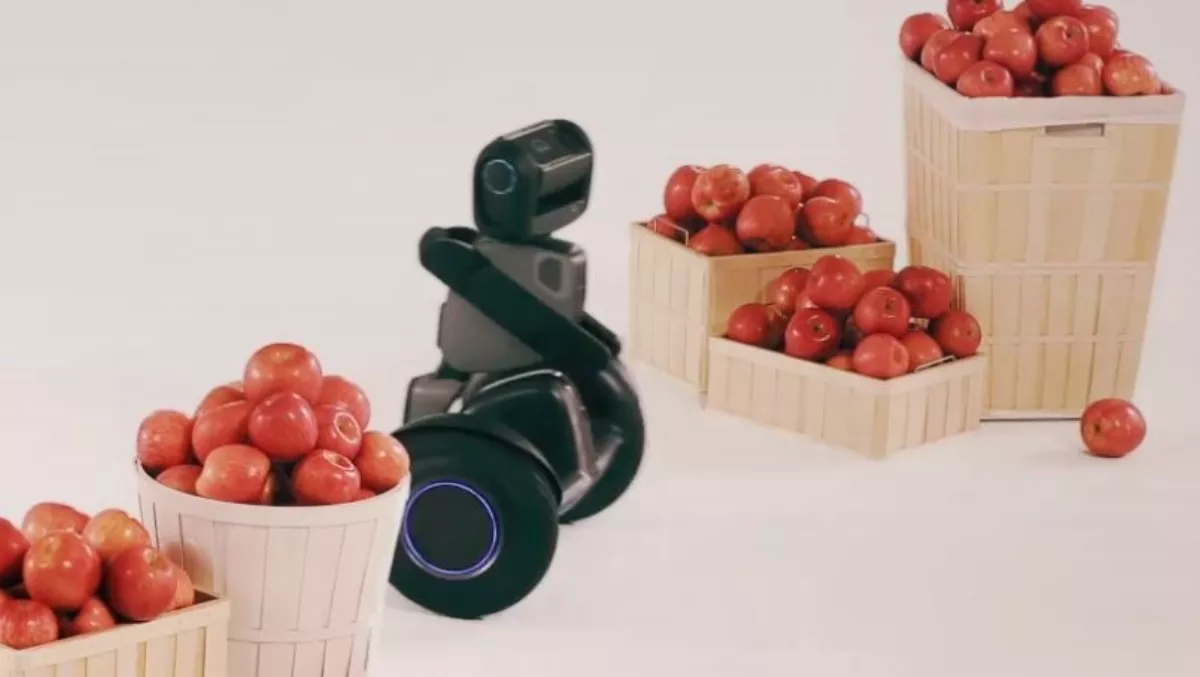 Segway unveils rideable robot companion
By Jacques-Pierre (JP) Dumas,
15 Jan 2018
FYI, this story is more than a year old
At CES Segway unveiled Loomo, a smart machine that transforms between a mini personal transporter and an intelligent robot.
Loomo is powered by self-balancing technology from Segway which meets a suite of sensors, including Intel's RealSense camera.
Data from the depth camera, HD camera, ultrasonic and infrared distance sensors provides modules for perceiving and analysing human beings and other surrounding objects.
This robot supposedly has strong perception capacity and diverse interaction modes.
It runs on an Android-based, ROS-compatible SDK, which accelerates the process to build a range of applications.
A best-in-class locomotion algorithm enables precise and reliable path planning and motion control, adaptive to the indoor and outdoor environment.
Users can transform the robot into a hoverboard as well, allowing for personal transport
They can use the transformation button, located on the back of robot head, to activate the transformation.
The hardware extension bay allows further customisation of the robot.
One example of this is Loomo Go, which adds a storage compartment to the robot.
Loomo Go is designed for indoor delivery, often the most laborious part of the delivery process.
It runs in at human walking speed and makes multiple deliveries in one trip.
The droid supposedly knows exactly where it is, and communicates information through a cloud-based API.
Loomo overview:
Vision: Based on data from depth camera, HD camera, ultrasonic and infrared distance sensors.
Speech: Leveraging a 4+1 microphone array, this service provides voice recognition and text to speech.
Locomotion: Uses multiple sensors for robot positioning, automatic path planning and motion control.
Interaction: Interaction control through voice commands and actions.
Connectivity: Communication with additional devices through TCP protocol.
Hardware extension: USB 2.0 and 24V power supply allow integration of accessories.
Loomo has yet to receive a concrete release date or price point, however, it is set to come out at some point in 2018.