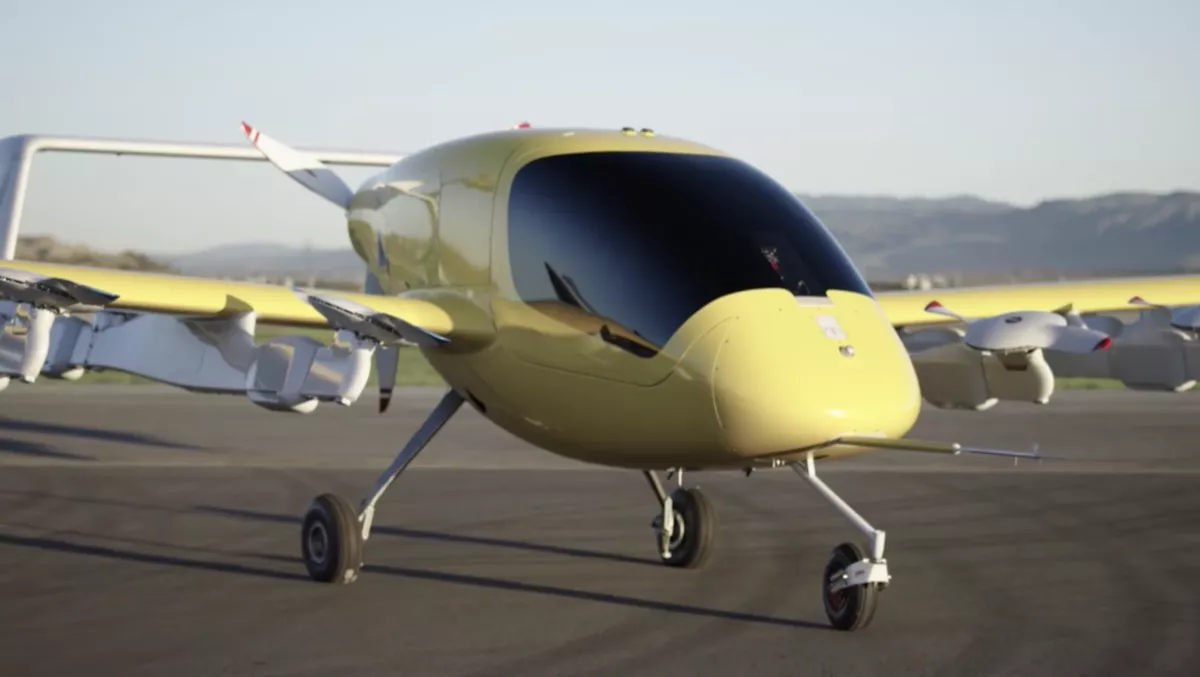 Self-piloted electric air taxi undergoes testing in Christchurch
FYI, this story is more than a year old
Zephyr Airworks has today unveiled the world's first self-piloted electric air taxi, supported by Christchurch and the Canterbury region.
Testing of the self-piloted air taxi is taking place in Canterbury.
Mayor of Christchurch Lianne Dalziel says the project is a perfect fit with the 'new city of opportunity' ideas can be explored and realised.
"I have had the privilege of seeing the self-piloted air taxi and I am very excited about what it offers for future generations - to live and move in a way that has never been possible before," Dalziel says.
"This aircraft represents the evolution of the transport eco-system to one that responds to a global challenge around traffic and congestion and is kinder to the planet. This is a fully electric aircraft that rises into the air like a helicopter, flies like a plane and then lands again like a helicopter.
"Christchurch is committed to becoming carbon neutral and we are embracing future technologies in the areas of future transport, future foods, Antarctica and space technology, technical adventure clothing, social enterprise – we are open for business and making strong strides in these areas. This project is a great example of our commitment to be prepared for the future and I am grateful to Zephyr Airworks for partnering with Christchurch and Canterbury.
ChristchurchNZ Chief Executive Joanna Norris adds "We have been working closely with Zephyr Airworks and this partnership is a significant demonstration of our joint commitment to finding ways to improve future ways of living.
"Zephyr Airworks came here because of the ease of doing business in New Zealand, our safety-focused regulatory environment, our culture of ingenuity and our vision for clean technologies and future transport alternatives. Canterbury was the right location due to our physical environment.
"Trials such as this allow us to consider future possibilities for transport which could have far-reaching benefits to everyday travel and could even support our growing tourism market, enabling people to enjoy our beautiful place safely. This project also supports Christchurch's strengths as a place to trial and commercialise innovative ideas and to explore new ways of living."
Christchurch is exploring other methods of future transportation with projects in the city such as the Omhio autonomous vehicle trial and the Yoogo electric car sharing scheme.