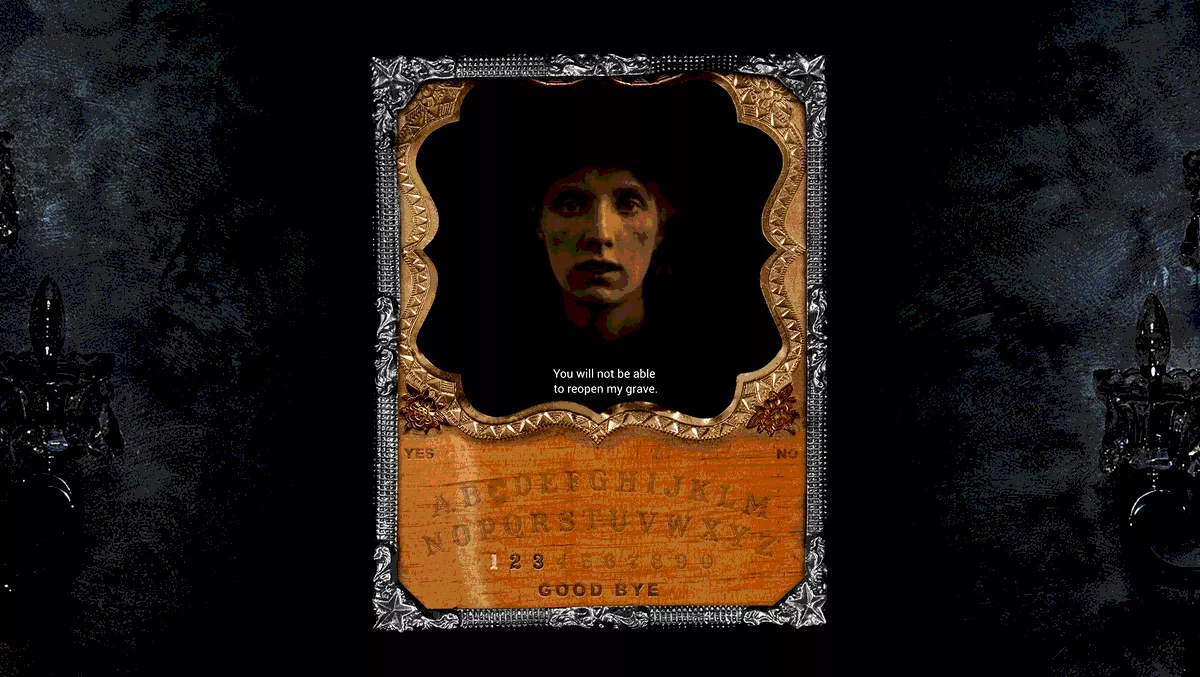 Serial killer or victim of the times? Unravel the case of Black Widow
FYI, this story is more than a year old
Indie psychological game The Black Widow is about to "materialise" on PCs, smartphones, and tablets everywhere.

Hope you're in the mood for a creepy interactive true crime murder mystery– unravelled by communicating with the dead, no less.
Faithfully reenacted from original court records and letters, The Black Widow allows players to investigate the true case of Australia's first female serial killer, Louisa Collins, who was the last woman to hang in the state of New South Wales.
Listen to Louisa as she speaks from the grave and generate your own lines of inquiry using an onscreen spirit board – a format that challenges players to reflect on their own prejudices and reconsider the verdict of a contentious legal case.
Was the accused a callous adulteress, drunkard, and liar – or a victim of sexist expectations and misogyny?
Some of the key features of the game allow players to:
Communicate with a convicted killer.
Ask questions using topics via an onscreen spirit board.
Delve into a complex and dramatic true crime murder mystery.
Immerse yourself in a faithful, dramatic recreation of a Victorian Era court case.
Enjoy vivid graphics and an unnerving, atmospheric interface.
The Black Widow will be available on Steam, iOS and Android on August 1.

Steam (Windows - Mac): $5.99
iOS: $1.99
Android: $1.99
Founded in Sydney, Australia by Richard Fox, Flux forges new directions in interactive storytelling by creating games with serious artistic merit.
Described by ABC News as the "way of the future," Flux has produced a number of commissioned and location-based projects such as Razorhurst, Black Friday, Secret Scandals, and Plague Sydney.
Flux employs transreality gaming to explore surprising new forms of immersive interactive simulation; the team collaborates with professionals from the arts, tourism, film, heritage, and GLAM (galleries, libraries, archives, and museums) sectors to broaden audiences and examine social attitudes, identity, and mature themes.