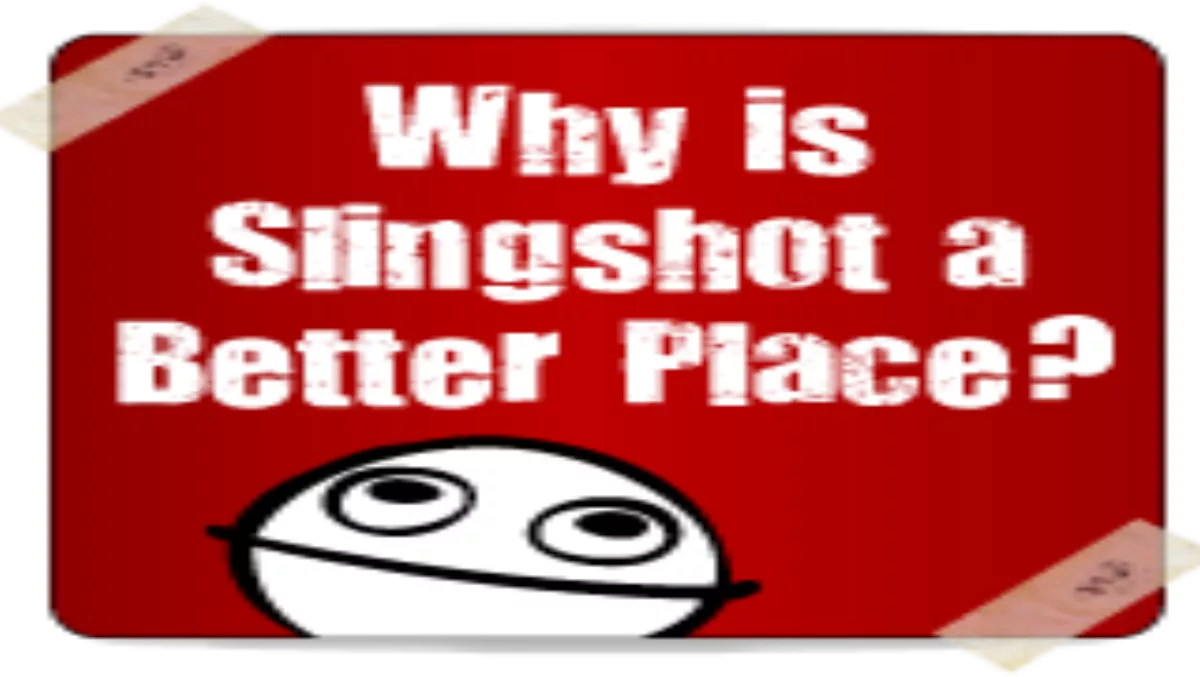 Slingshot's All You Can Eat plan revealed
20 Aug 2010
FYI, this story is more than a year old
Slingshot said yesterday that 1000 people have reserved a place for its 'All-You-Can-Eat' broadband plan and the company has now released details of what that plan includes.
Here's what the company is sending out to people who registered their interesting in signing up to the new plan:
Hi everyone,
Thanks again for registering your interest in our new All You Can Eat broadband plan.
As promised, here is the full product & pricing info, as well as sign-up instructions.
It's available to order on our website now....but don't stress - your place is already reserved, so if you have anything better to do tonight besides upgrading your Broadband..maybe do that.
Thanks,
The team at Slingshot
Plan Information
Price: $79.95 /month plus the cost of your Slingshot Homeline
Speed: Full Speed
Data cap: None!
Contract term: 24 months
Bundle requirement: Must have a Slingshot Homeline & direct dial calling. Slingshot homelines start from $40 per month
Fine Print (aka 'boring stuff')
Early Termination Fee (ETF): is $149. This applies if you leave Slingshot OR if you switch to a different Slingshot broadband plan before your contract is over. Please note: Slingshot homeline and tolls have a minimum 12 month contract and are subject to a $25 ETF for each service
Modem: you'll need to BYO modem or buy one separately. This plan is so hot, that we're not able to offer free or discounted modems with it.
Usage: for residential use only. Each plan is to be used for a single household use only and cannot be resold to another party, or shared amongst households. We reserve the right to terminate service if our terms of use aren't being met
Unused Datablocks: if you're already a Slingshot customer and have an unused datablock, it will be cancelled when you're transferred to our All You Can Eat plan (but hey, you won't need it anyway!)
Availability: it's limited to the first 10,000 customers who sign up
FAQs
I'm an existing Slingshot broadband customer. When will my upgrade take effect?
If you're already on an FS/FS plan, you'll be upgraded at the end of your billing period. If you're not currently on an FS/FS plan, you'll be upgraded immediately.
Is this plan available in all parts of NZ?
Absolutely! As long as broadband is available at your address, you can sign up for this plan.
Is this available as Naked DSL?
No, you must have a Slingshot homeline and tolls to be eligible for this plan.
I'm already under contract on a different Slingshot broadband plan. If I switch to the All You Can Eat plan, do I have to pay an ETF?
No. We won't apply any ETF.
I'm already under contract on a different Slingshot broadband plan. If I switch to the All You Can Eat plan, will you add 24 months to my existing contract?
No, your existing contract term will just be 'topped-up' to be 24 months in total.
How will Slingshot prioritise traffic for users on this plan?
Traffic will be prioritised in the following order:
1.     VOIP, Gaming, NZ Content, 'Regular' browsing
2.     Streaming, FTP
3.     Email
4.     Exceptions (that is, traffic that we are unable to classify by any other service described here)
5.     Peer 2 Peer, file sharing
Will users have their speeds throttled based on the amount they have downloaded?
No.
Will the users of the 'All You Can Eat' plan affect the speeds or bandwidth allocation of our customers on capped plans?
No, as it is a separate allocation of bandwidth.
Are you in?