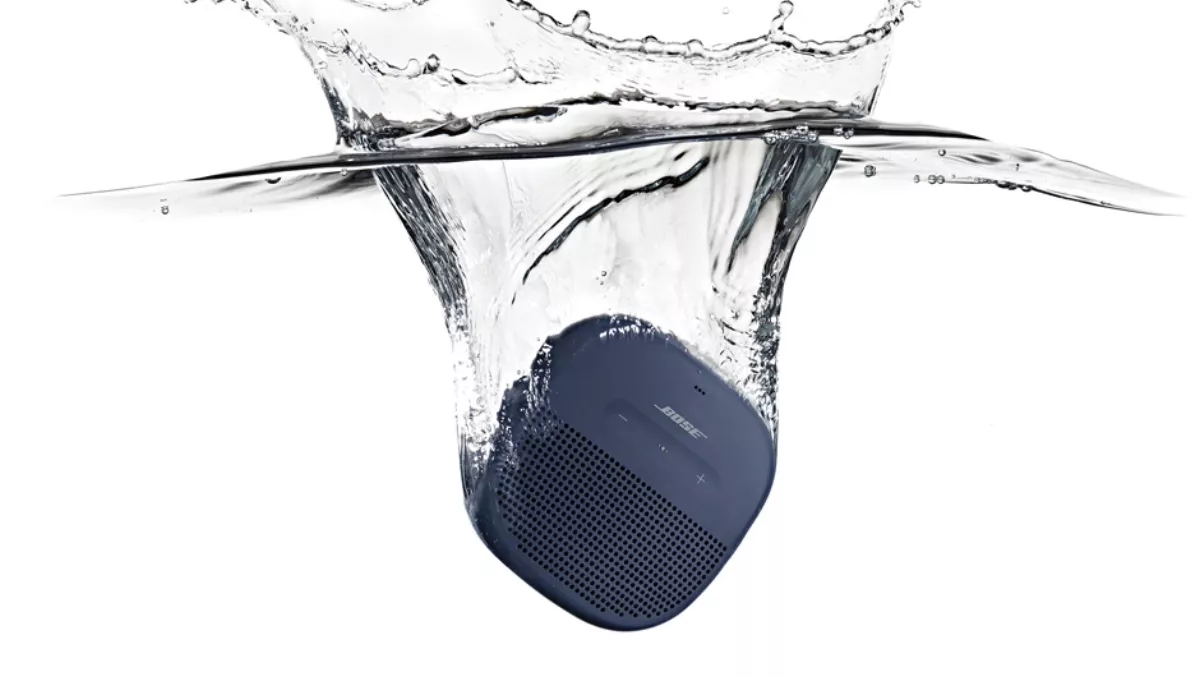 Small, but perfectly formed: the Bose Soundlink Micro Bluetooth Speaker
FYI, this story is more than a year old
Whilst keen to take a look, I wasn't't= entirely sure where a Bluetooth speaker would fit into my life. Don't get me wrong, I'm quite partial to streaming Spotify to my Samsung M7 or to my Yamaha home theatre system. But they are all on the home network and no fuss to switch on. I was surprised, however, just how useful (and super cool), the Bose Soundlink Micro Bluetooth Speaker was.
The tiny Bose Soundlink speaker fits in your pocket and packs quite the punch. The device should be the standard weaponry of ignorant/crazy-eyed train passengers that like to share their musical taste with the whole carriage.
Thankfully, this sort of audio fidelity comes at a price, about NZ$200, in fact, making it the tool of choice for only the most well-heeled anti-social commuter.
All joking aside, this thing is small, only 38mm deep and 95mm square. And it weighs under 300 grams. Also, it feels so nice to hold in its waterproof silicon shell.
That's right, waterproof. The speaker is quite happy getting dropped in the pool, soaked in the pouring rain or knocked out of my six-year old's hand into a sink of cold water just to see the look on his face.
As well as being waterproof the silicon shell protects the high-fidelity innards from dents, dirt and scratches. There's also a built-in strap for clipping it onto your bag, your belt or even your bike.
For the best control over the device, Bose recommend their Bose Connect App, which is available for Apple and Android devices. The app is essential if you want to hook two Soundlink speakers together for a stereo setup. For multi-room set-ups you can use party mode to play the same audio from two Soundlink devices simultaneously.
The device has a sealed in li-ion battery that is charged by USB. The blurb says that the battery lasts 6 hours, and I believe them. Battery charge was never an issue during my test. If anything, I'd say I used the speaker in excess of 6 hours before it needed a charge.
For a device that is so small, the audio clarity is surprisingly crisp. The speaker also has an impressive range, coping well with both treble and bass (and I'm particularly fond of my bass). You can really crank up the volume without any distortion.
Whilst Bose only gave me the black model to look at, the speaker is also available in blue and red. With summer just around the corner the Bose Soundlink Micro Bluetooth Speaker is the perfect accessory for your days out be it tramping, cycling or just relaxing at the beach.
The Bose PR blub had this quote from Brian Maguire, director, Bose on-the-go products. "No other Bluetooth speaker this small sounds this good – so you'll never want to leave it behind. And it's been built for just about anything, so you'll never have to.
And I think that sums up this wonderfully, robust and portable Bluetooth speaker quite nicely.