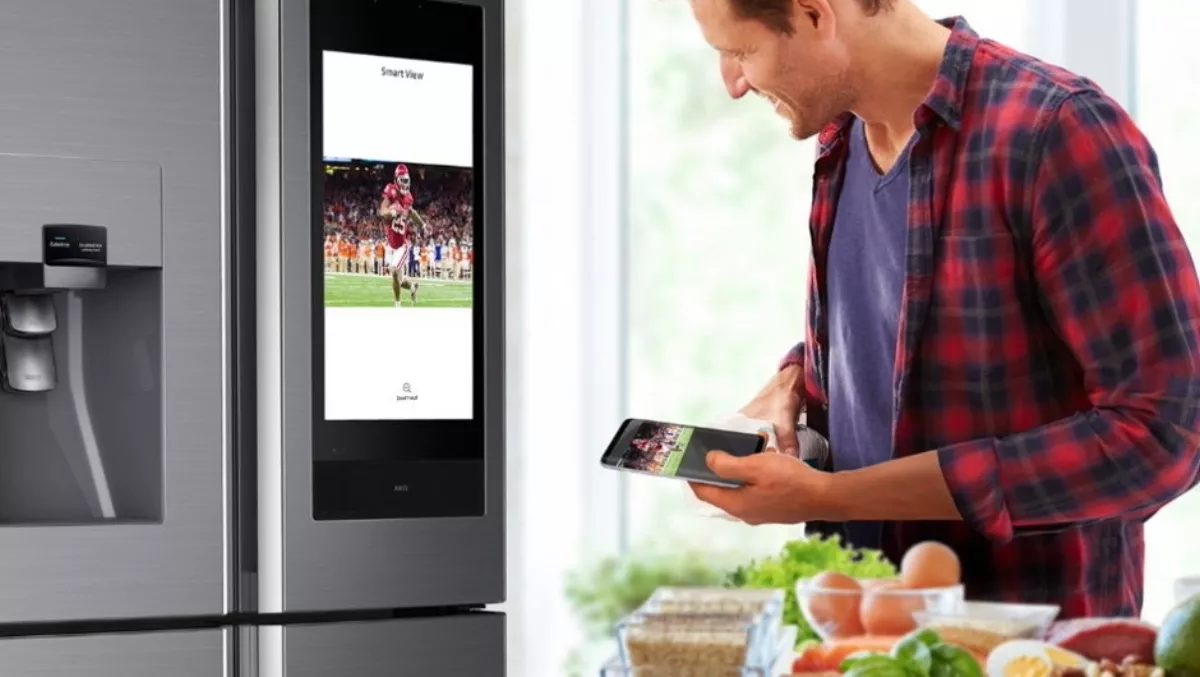 Smart kitchens: A look at Samsung's Family Hub 2019
FYI, this story is more than a year old
Technology is no longer something people need to learn – instead it's now something that functions seamlessly in the background of our lives and helps us out. That's according to Samsung's somewhat utopian vision that everything is now truly connected, which explains why the company is doing its best to infuse artificial intelligence (AI) into most of its products.
Samsung's vision of connected living says that a smart home is not about the devices, speeds, or specifications – it's actually about experiences that start with basic daily routines.
Unsurprisingly, Samsung Bixby has been built into home appliances through the Family Hub, voice-activated apps, and even an AI-powered laundry assistant in a front-loader washing machine.
Samsung unveiled the latest Family Hub 2019 at CES 2019, which essentially bows to the notion that people like to spend a lot of time in the kitchen.
Samsung reckons Family Hub, which features prominently on Samsung's refrigerators, is one of the most anticipated products packed with upgraded features like cameras, voice recognition, AI and IoT capabilities – but what exactly does that mean?
According to a Samsung survey, those most captivated by Family Hub are children – at least in the United States.
The child-friendly Family Board allows family members to interact with each other and 'share countless memories' – much like the digital version of magnets.
"The Home Screen offers a digital service experience with an overview of important information and apps. The new Whiteboard has been updated with smart calligraphy that can recognise handwriting and a drawing function that can identify the objects depicted," Samsung says.
"There is also a dynamic screen saver feature that can be used to display precious family moments or blend into your home with ambient mode when Family Hub's touch screen is not in use."
Family Hub 2019's food management system allows people to search for healthy recipes, add items to shopping lists, or tagging items for reminders and expiration dates.
With an app essentially on your fridge, Samsung believes people might want to do more than just the basics. If users have a Galaxy phone, they can mirror third-party apps, maybe even watch a few video clips while you cook. Home entertainment on the fridge: why not?
Samsung believes that the 2019 Family Hub is enhanced by support for Samsung's AI system Bixby.
"The new Bixby offers more services, allowing users to seamlessly control and monitor home IoT devices and services from the kitchen with your voice alone," Samsung says.
"For example, when you run out of ideas on what to cook for dinner, you can ask the new Bixby to search for recipes that cater to your taste and new Bixby will respond with suggestions. You can also check the weather forecast ahead of time, so if new Bixby tells you that rain is on the forecast, you can set a reminder to tell the family to take an umbrella. Users can also check at a glance whatever weather charts or recommended restaurant lists and ratings that the new Bixby finds."
Related stories
Top stories