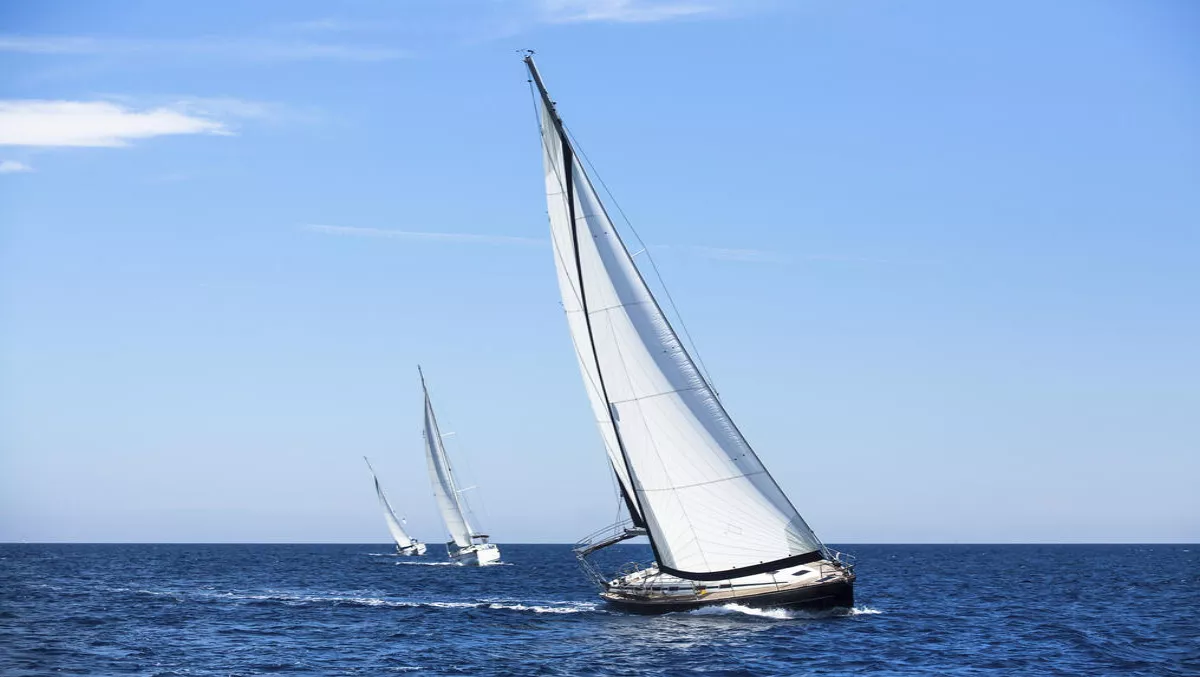 Smartphones guide the way for Sailing World Cup participants
FYI, this story is more than a year old
Fujitsu announced that it will introduce a smartphone-based service for the Sailing World Cup Series Regatta to be held in Gamagori, Aichi prefecture, Japan.
The service will provide racers information on their location within the marine race area and automatic warnings if they stray outside of area boundaries.
The competition area of the Sailing World Cup, a race in which many visitors from abroad participate, is a special coastal zone that has been established where boats without Japanese registration and sailors without boat operator permits can sail, for both practice and competition.
Fujitsu is now offering a service for competitors, and accompanying coaches who are giving directions, which will display the competition area on a map, and with GPS functionality, automatically warn them when they get close to the boundaries of the area via a smartphone app.
In addition, Fujitsu is providing a solution whereby competitors are contacted individually or as a group with voice as well as text messages, should an accident occur.
This will enable the safe and smooth operation of the competition, while following the competition area rules.
The Sailing World Cup Series Regatta will be held by World Sailing in Gamagori, Aichi prefecture, October 15 to 22, and will involve over 300 competitors from 45 countries and regions, in a number of competitions including yachting and windsurfing.
Normally when operating a craft in Japanese waters, Japanese boat registration and boat operator permits would be necessary, but for this competition, permission has been granted for competitors and coaches to operate within a coastal zone specially established as a competition area.
Previously, it was necessary for event organizers to station a number of staff near the boundaries of the competition area to keep watch and ensure that competitors do not stray out of the area, placing a significant burden on the organizers.
Now competitors and accompanying coaches can download Fujitsu's marine cloud app to their smartphones, which can display the boundaries of the competition area on a map, and show users their GPS position.
When approaching the boundaries of the competition area, the app will automatically notify the user, helping to prevent straying outside the exempted area.
Through the downloaded app for communication by IP transceivers or text messages, event organizers can convey warnings and general information using either voice messages or text to racers, individually or as a group.
Fujitsu aims to make use of the know-how it utilizes in this Sailing World Cup competition to offer services in a variety of other planned international sporting events.