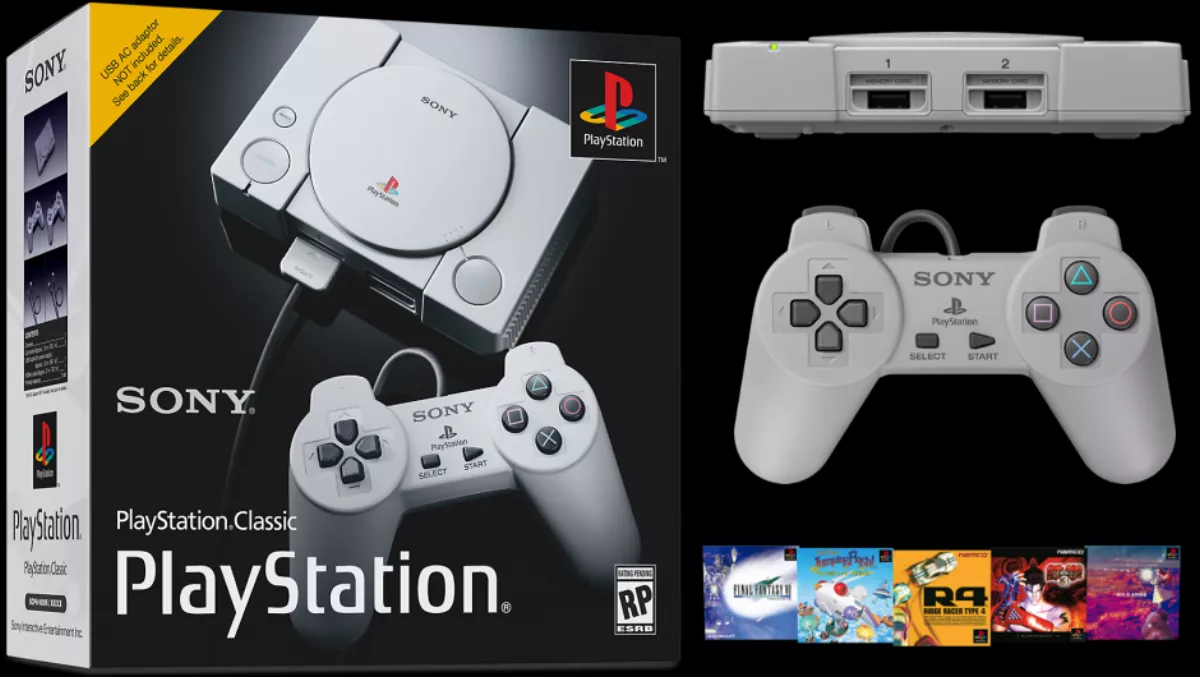 Sony is bringing back the 90s memories with PlayStation Classic
FYI, this story is more than a year old
Is that a PlayStation Classic in your pocket, or….
You don't have to venture far on the internet this week to stumble over the fact that PlayStation is taking those of us who spent many years in the 90s playing Gran Turismo, Tekken 3 and Crash Bandicoot back on a trip down memory lane.
The Playstation One is back and getting a relaunch under the name PlayStation Classic, but this time it's a much smaller version with a virtual disc drive rather than an optical drive. No more scratched discs….
…And there aren't too many games to choose from – yet. According to Sony's Eric Lempel, the console will be preloaded with games including Final Fantasy VII, Jumping Flash, Ridge Racer Type 4, Tekken 3, Wild Arms, and more to be announced.
This little console is 45% smaller than the original 1994 PlayStation One (although we're not sure of the size difference compared to the revamped PS One that was launched in 2000).
The console's OPEN button doesn't let you change physical discs but instead changes the virtual disc. The power button still works like it used to, and the controllers do as well.
And true to form, the controllers are replica originals, wired and without the DualShock analog sticks.
The PlayStation Classic has also ditched a lot some of the tangled wire components, opting for HDMI outputs instead of RCA cables – which is kind of a relief for those who don't like cable mess.
Sony is quick to note that the console must be powered by a compatible USB AC adaptor, but it won't be included with the pack. "Use an AC adaptor that supports 5 V, 1.0 A USB (Type A) output", Sony says.
While I'm keen to know if they keep the iconic space-age Playstation boot screen sound (second only to Sega's old 'Seeega!') we may have to wait a while. So far the PlayStation Classic is being released in the US and Canada on December 3 for a price tag of US$99.99, and they have the option of preorders.
So far there has been no word about the PlayStation Classic console release in other countries, and if it will be available in New Zealand.
We'll be sure to keep our finger on the pulse of this little beauty – although I guess there's always TradeMe, eBay and second-hand shops for those who like original consoles and their PlayStation One experiences to be truly authentic.