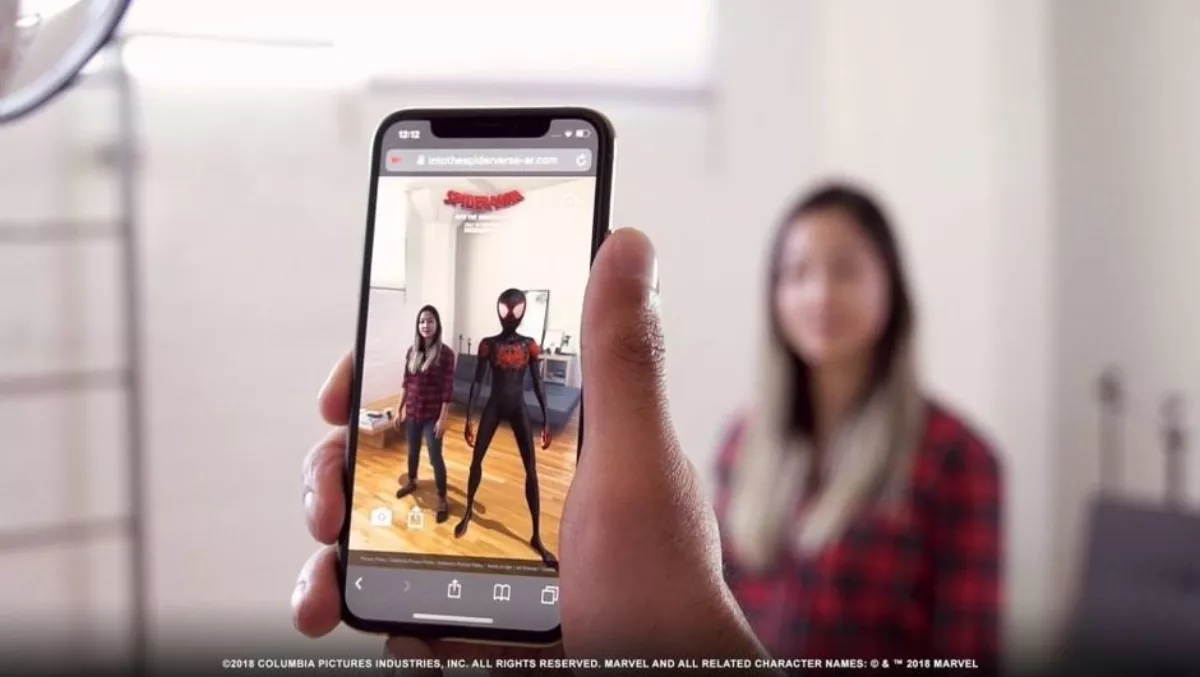 Sony Pictures & Spider-Man bring mobile web AR to fans
FYI, this story is more than a year old
With Sony Pictures' Spider-Man: Into the Spider-Verse about to hit cinemas next month in the US and in January for New Zealand, Sony is already drumming up excitement with the launch of the film's mobile augmented reality (AR) experience.
Into the Spider-Verse is a mobile web AR game that allows users to interact with Spider-Man, take pictures and share with friends.
Behind the scenes, the entire AR experience is powered by Amazon Web Services (AWS) and 8th Wall Web technology, and produced by a firm called Trigger. Together the companies created a mobile web experience that allows users to jump directly into Spider-Man's AR world on any smartphone without the need for an app.
Here's what Trigger's CEO Jason Yim has to say about it: "Spider-Man is in our DNA. My team has been a digital developer since the first Spider-Man film and Trigger has been developing AR for Spider-Man properties at Sony Pictures since 2014. We're excited to continue this longstanding collaboration with this experience for Spider-Man: Into the Spider-Verse."
His team believes that web-based AR is the final barrier in the way of the mass adoption of AR, and now many people will be able to experience it. That new AR experience will pave the way for further adoption in social, mobile and head-mounted AR.
There's a lesson for businesses in there too: 8th Wall CEO Erik Murphy-Chutorian says brands can enrich customer experience and engage with fans by using AR.
"Augmented reality allows consumers to dive deeper into the worlds of their favourite products and characters. It's the perfect example of how AR for the web is the best new medium for brands to make their content come to life while increasing the accessibility and interactivity of their stories."
Sony Pictures Entertainment's SVP of digital marketing Rose Philips says Spider-Man is a perfect fit with AR because his moves and poses work well with the format, and because the character himself is so relatable.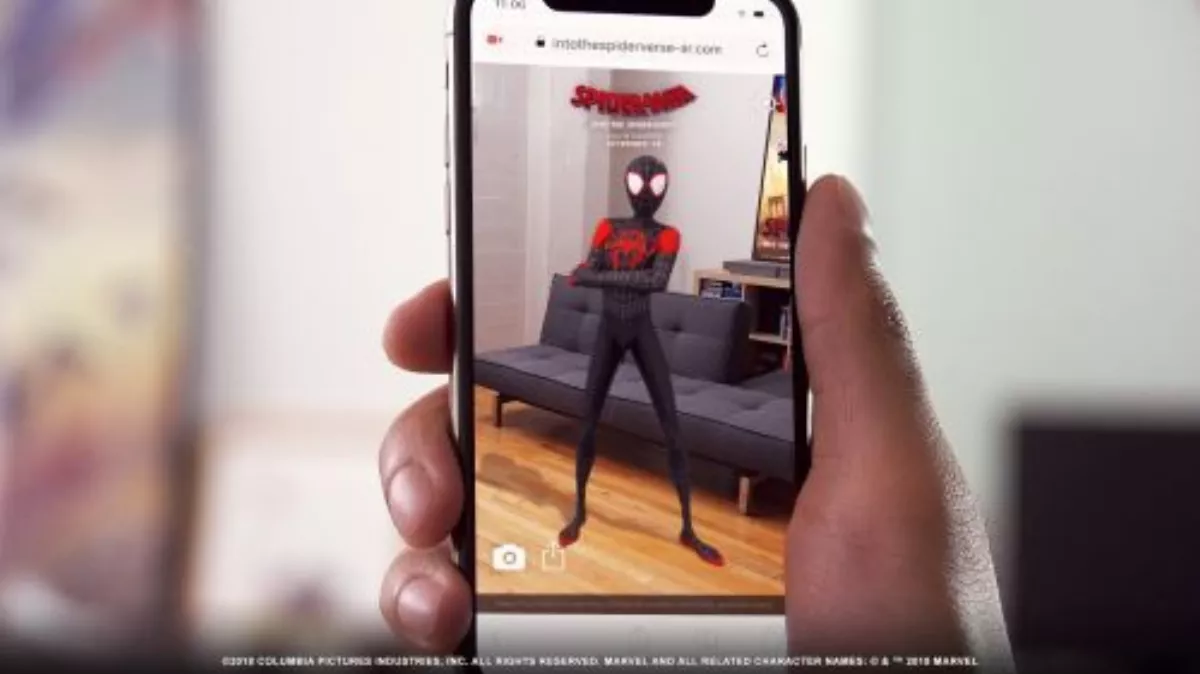 Amazon Web Services general manager of Amazon Sumerian, Kyle Roche, says mobile web AR made it possible for Sony Pictures to immerse people into Spider-Man's world.
"Using Amazon Sumerian, the teams at 8th Wall and Trigger were able to deliver an immersive browser based AR experience and do so without any specialized programming or 3D graphics expertise. Together with Sony Pictures, we're changing the way fans experience their favourite web slinger."
Spider-Man: Into the Spider-Verse is being hailed as a film with a groundbreaking visual style that's the first of its kind. Phil Lord and Christopher Miller are behind such films as The Lego Movie and 21 Jump Street. They took a fresh approach to the loveable character Spider-Man and a world in which anyone can wear the mask.
Related stories
Top stories