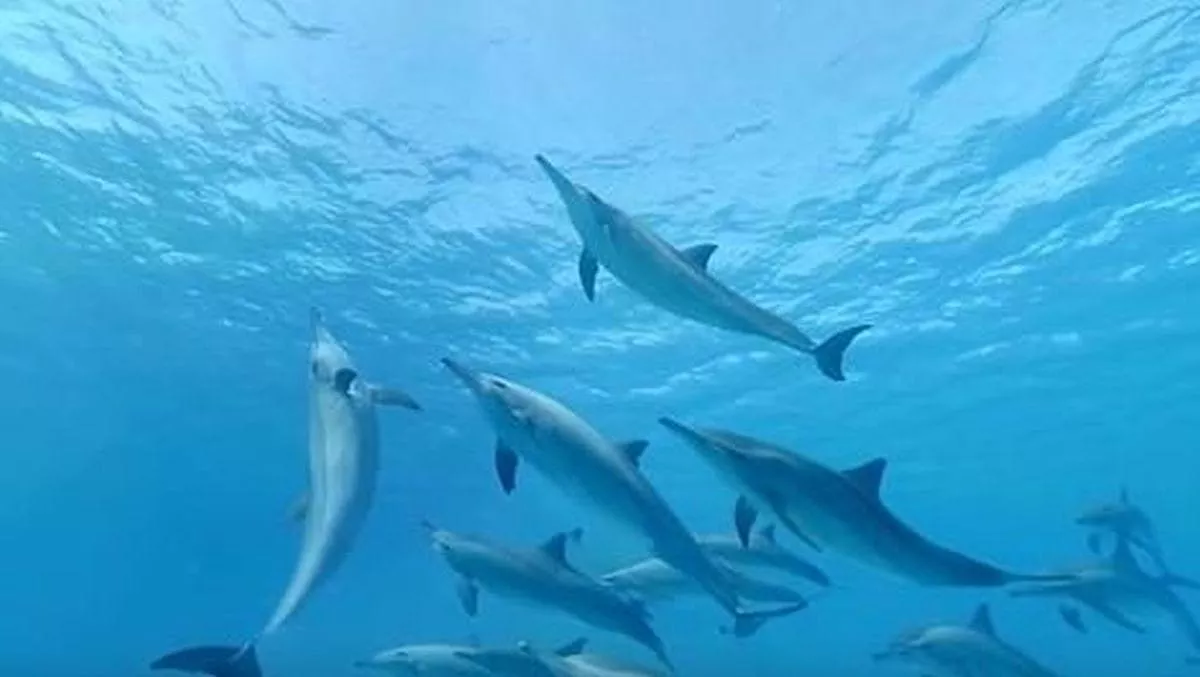 Sony reveals their new VR venture at ISE 2018
By Jacques-Pierre (JP) Dumas,
Mon 12 Feb 2018
FYI, this story is more than a year old
At ISE 2018, Sony demonstrated its all-new Sonic Surf VR, its unique suite of audio technology combined with newly designed multi-channel speakers and specially developed software that enables creators to simulate popping, moving, and partitioning sounds in one space using the intuitive software application.
The result is an interactive space where sounds appear to move around within a space.
At ISE 2018 Sony showcased "the virtual sea".
Visitors enjoyed an immersive sound experience as if they were in the sea and playing with dolphins, surrounded by the squeaking sounds and echoes of bubbles in the water.
This demonstration is possible with the Sonic Surf VR, which is currently under development.
A second demonstration to introduce a new way of appreciating art with Sonic Surf VR was also offered.
Visitors experienced the combination of a visual image, Delacroix's famous painting "Liberty Leading the People", on a display, with popping sounds such as shooting, bullet trajectory and horse footsteps that create the impression of the audience stepping inside the painting.
The demonstration also shows the Sonic Surf VR's capability of virtual sound partitioning, broadcasting the audio guide in multiple languages simultaneously without sounds interfering or diluting each other.
Sony considers spatial audio as one of the key factors that enhance immersive experiences.
Sonic Surf VR can be a crucial element for customers, who are looking to produce attractive and dynamic content with innovatively unique design to further enhance the value of their work.
Sonic Surf VR is well-suited for a wide range of applications, such as location-based entertainment like theme parks, special events, exhibitions, museums, aquariums and corporate showrooms with digital signage to intuitively design exciting experiences.