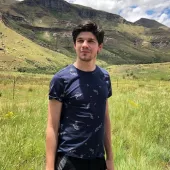 By Jacques-Pierre (JP) Dumas, Reviewer
ChargeNet New Zealand and Aurora Energy announced a new partnership and plans to extend the charging network for electric vehicles in Dunedin, Central Otago and Queenstown Lakes.
As part of the agreement, the organisations will work together to upgrade the existing charger in Filleul St, Dunedin, to a Tritium charger supplied by ChargeNet.
Other sites around the Dunedin CBD are also being considered for new installations.
ChargeNet New Zealand continues to grow their nationwide charging network and this partnership will enable faster growth in the southern region.
Nick Smith, ChargeNet NZ chief operating officer says, "The Otago region is one of the most active regions in the country in terms of embracing electric vehicles, and we are keen to support electric vehicle owners through this partnership with Aurora Energy.
"Extending the Dunedin and surrounding offerings is an important step in bolstering our ever-growing nationwide network of fast chargers and will be a game changer for both local and visiting electric vehicle owners.
"The sites will complement the existing infrastructure in the Aurora Energy network, including Wanaka and Alexandra, and other installations underway in Queenstown and Roxburgh.
Aurora Energy is delighted that this partnership with ChargeNet will give vehicle owners in Dunedin and wider Otago region greater confidence to make the move to driving electric said Grady Cameron, Chief Executive of Aurora Energy.
Cameron stating, "We expect the new partnership will support further electric vehicle uptake across our network area and encourage even more people to make the switch to electric vehicles.
"Since Aurora Energy installed the South Island's first public fast charging station in February 2016, the number of electric vehicles in Otago has increased from 50 to 225. Nationwide, the growth in electric vehicles has been exponential with 5,400 now registered in New Zealand, up from just 500 three years ago.
"Electric vehicles are an increasingly attractive option for New Zealand drivers and are cheaper, cleaner and quieter to run than traditional petrol and diesel-fuelled vehicles.
ChargeNet NZ is an organisation installing a nationwide network of rapid charging infrastructure for electric vehicles.
It is also the largest privately owned and operated DC fast charger network in the Southern Hemisphere.