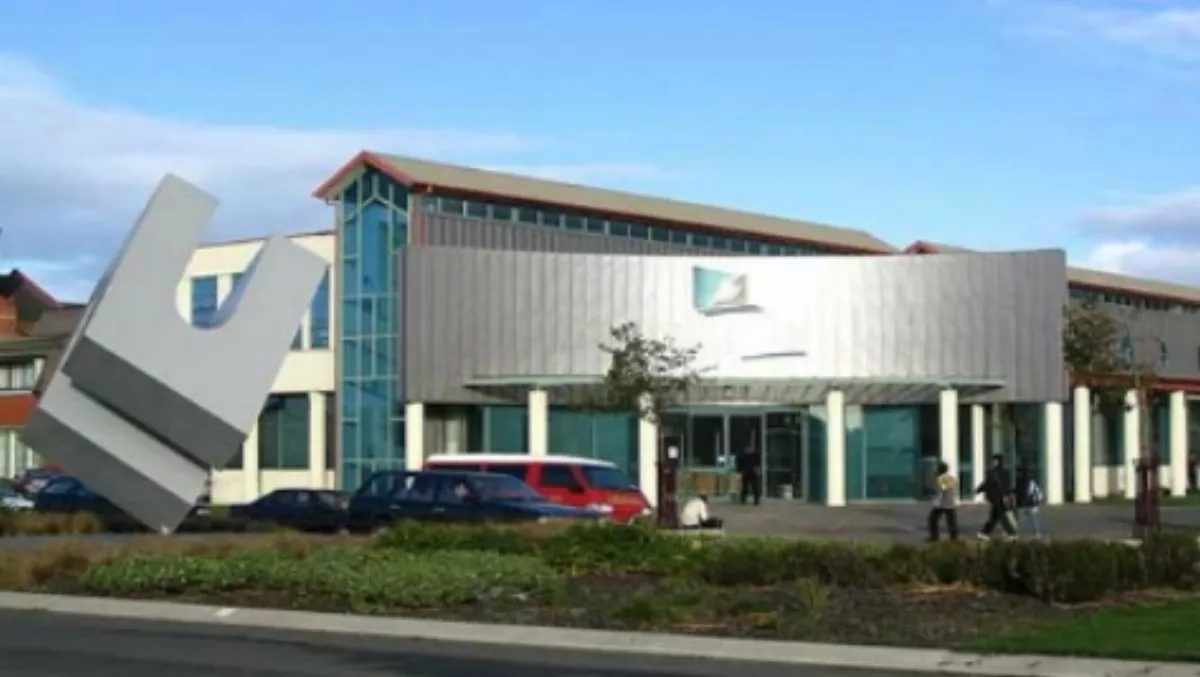 Southern Institute of Technology upgrades with Allied Telesis
FYI, this story is more than a year old
The Southern Institute of Technology (SIT) has entered into a partnership with networking vendor Allied Telesis to upgrade its network infrastructure.
The tertiary institution has multiple campuses throughout the South Island, with approximately 13,000 students around New Zealand and the globe using its facilities. Many students study online via the institutes distance learning service, SIT2LRn.
SIT began upgrading its network infrastructure in 2012, in order to create a strong and scalable solution that would fulfil the institute's network requirements.
"SIT needed a world class vendor with proven technology to help them move to a future-proof, next-generation solution," it says in a statement.
SIT was already utilising Allied Telesis equipment for online connectivity for several years. Starting with a network based around the SwitchBlade 4000 Series core chassis switch, SIT later upgraded its network to use the SwitchBlade x908 Modular Chassis core switches.
For its latest upgrade, the institute again chose to go with an Allied Telesis solution.
Allied Telesis, in partnership with Spark Digital, have deployed a high-performing and widespread network at SIT. The new network is based around the SwitchBlade x8100 Series of next-generation core chassis switches, which feature the autonomous Allied Telesis Management Framework (AMF).
"We're delighted that SIT has once again selected an Allied Telesis solution for its campus network", says Paul Batchelor, country manager for Allied Telesis.
"Their past experience of our service and support ensured we were their preferred vendor, but they wanted something extra this time," he says. "AMF fits the bill perfectly and is already delivering significant gains across the entire network."
SIT is now benefitting from numerous network performance improvements, Batchelor says.
"It is a large and complex network, that connects all campuses, but thanks to the power of AMF, the organisation now enjoys simplified and automated network management."
Change management in particular is much improved. AMF automates change across the whole network so that a task, which would have previously taken hours, can now be achieved in 10 minutes.
AMF eliminates the risk of errors and inconsistencies when making changes across the network. These features mean that AMF can save SIT considerable time and money.
Patsy Eade, human resources manager at SIT, says, "In education, our students and staff expect a fast, modern and reliable network.
"The upgrade has met these requirements and provided SIT with a solid platform," Eade says. "Allied Telesis have been excellent to work with and their gear has lived up to expectations."
Stephen Wilcox, lead technical consultant with Spark Digital, says, "I've worked with Allied Telesis coming up to 20 years now, with their solutions being a great fit for education providers.
"They stack up very well against the competition, are high-value, and offer comprehensive solutions with industry leading features."
What is AMF? AMF is an exclusive Allied Telesis technology that enables organisations to reduce operational expenditures and helps IT administrators reduce their daily workloads.
By automating and simplifying many common management tasks such as configuration backup, device replacement, modifying configurations, upgrading firmware, or extending the network, AMF provides IT administrators with a unified management interface and zero-touch device installation and recovery.
Related stories
Top stories