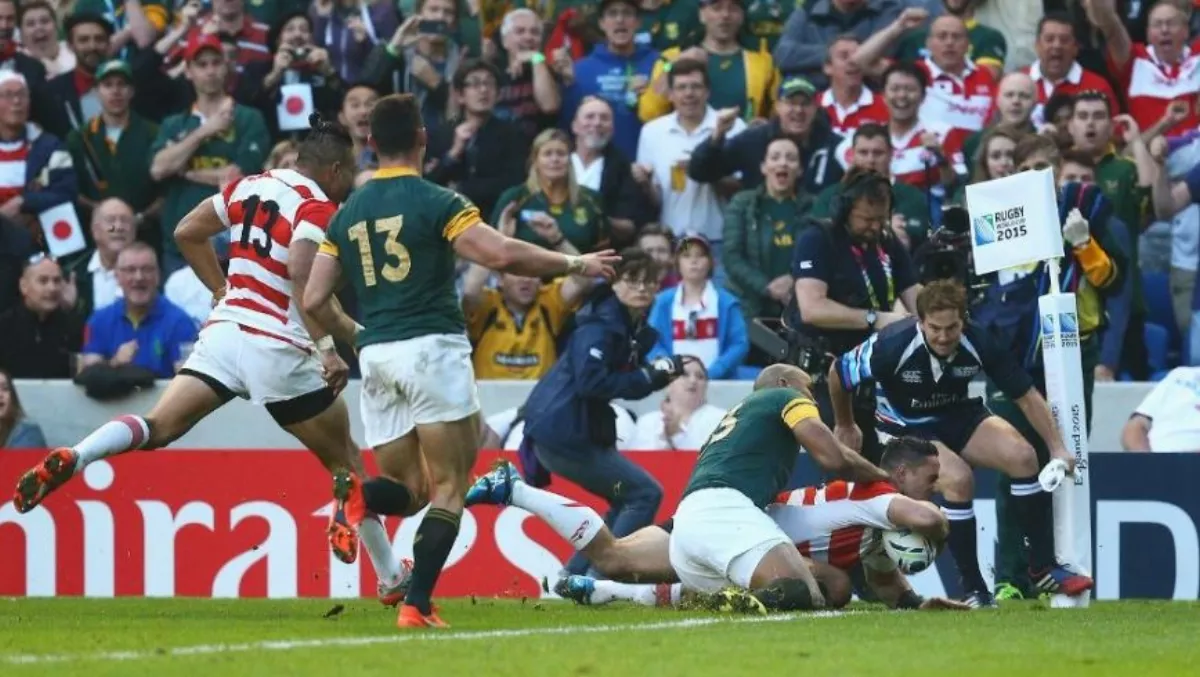 Spark buys 2019 Rugby World Cup broadcast rights, should you worry?
Mon, 16th Apr 2018
FYI, this story is more than a year old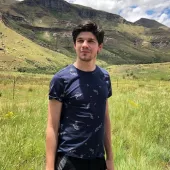 By Jacques-Pierre (JP) Dumas, Reviewer
Spark New Zealand announced that it has secured the rights to bring to New Zealanders the Rugby World Cup 2019, the Women's Rugby World Cup 2021, the Rugby World Cup Sevens 2018, and World Rugby U20 Championships 2018 and 2019.
New Zealanders will be able to stream Rugby World Cup 2019 matches and related content live or on-demand over their home broadband or mobile connection, using a wide range of devices including TVs, mobiles, tablets and laptops.
The service will offer both free and paid content and will be available to all New Zealanders, not just Spark customers.
Spark has entered into an agreement with TVNZ, which will see the Rugby World Cup Sevens 2018, the World Rugby Under 20 Championship 2018 and selected matches from the Rugby World Cup 2019 screen free-to-air on TVNZ.
Free-to-air coverage of the Women's Rugby World Cup 2021 will be confirmed closer to the tournament date.
Spark MD Simon Moutter says, "At Spark, we want to help shape the future of sports watching by New Zealanders, so we are immensely proud to be bringing these iconic tournaments via modern streaming capabilities that offer a richer, more engaging viewing experience.
"We intend to use the power of technology to give Kiwis more control and better choices about what they watch when they watch and how they watch.
Moutter said rather than the "all or nothing" bundle that has been the approach for previous Rugby World Cups, Spark intends to offer pricing options to suit people's differing preferences and budgets.
He continues, "While we won't be releasing pricing details until next year, I can say there will be a menu of well-priced options, ranging from individual match passes through to a full tournament package.
"We believe this makes Rugby World Cup viewing more accessible to many more New Zealanders.
TVNZ will screen seven Rugby World Cup 2019 matches live, including the tournament's opening match and the final, the same number offered free-to-air in 2015, and a yet to be confirmed number of delayed matches.
Ads won't run in live game time, said TVNZ, details of these matches will be released in the coming months.
Moutter confirmed the live streaming service would not be restricted to Spark customers and would be accessible via New Zealand's 5 million+ mobile connections (3G/4G) and 1.5 million broadband subscribers.
Moutter concludes, "We will be reaching out to other network operators and providers to see how we can optimise the viewing experience for their customers.
"Although of course, we are likely to offer Spark customers some special deals and experiences.
"We believe that by offering New Zealanders more options when it comes to where and how they watch games, and how much they need to spend, we will make the Rugby World Cup accessible to a much wider audience than those with a paid-TV subscription."