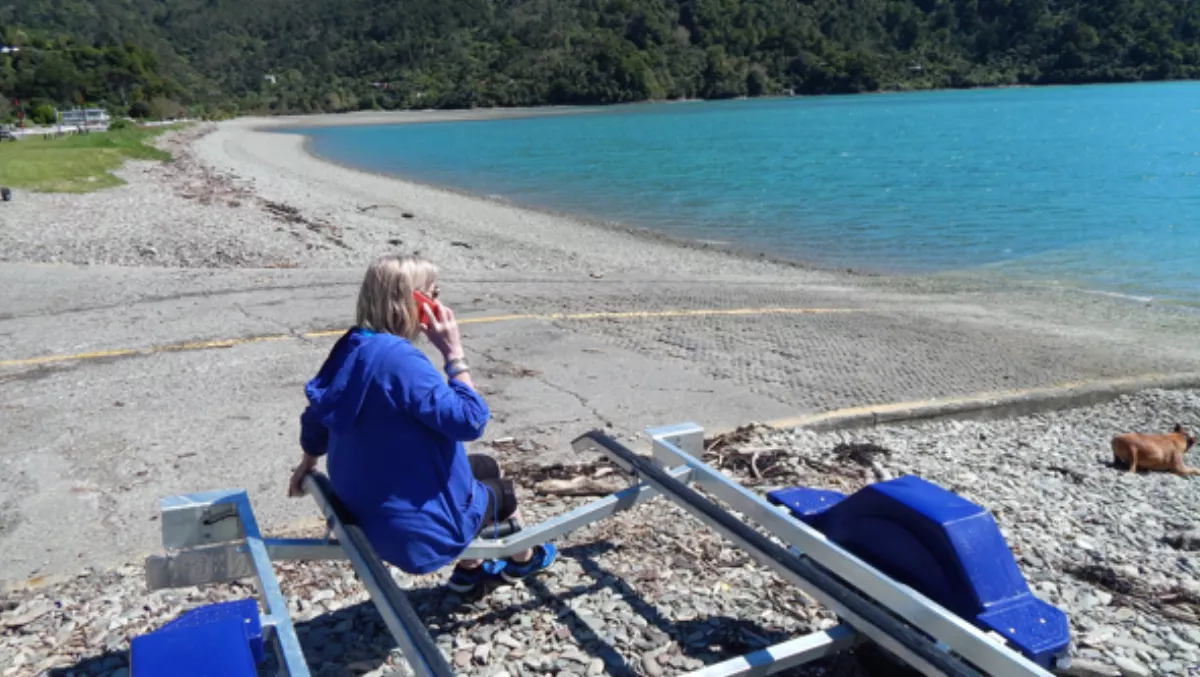 Spark extends mobile coverage for the summer months
FYI, this story is more than a year old
As soon as summer comes around, Kiwis all over New Zealand pack up their bags and get the heck away from cities.
While there may be no shortage of beautiful sunsets over secluded beaches, mobile reception can sometimes be quite hard to get a hold of.
Spark has switched on to this after announcing new mobile coverage in Okiwi Bay, a spot in the Marlborough Sounds that's quiet in the off season but popular during the holidays.
Until now the area had no mobile coverage with the nearest coverage being a 30 minute drive away towards Rai Valley on a narrow and winding road or out to sea in Croiseilles Harbour.
Holidaymakers and mariners alike will now have Spark mobile coverage thanks to a small-scale metro cell solution, located on the community hall, with coverage that extends about 300m in radius.
You might be thinking, what is a metro cell solution? Essentially, it's a small-scale cell site solution that delivers service to a more localised area – has been used in the past to boost mobile coverage capacity for indoor locations such as hospitals and shopping malls.
This Spark coverage offers visitors to the area the ability to make a call, send a text, or check the weather forecast before heading out on the water, and when they return.
Okiwi Bay Residents Association Chairperson Tim Greenhough says they worked with Spark and the Marlborough Distric Council in agreeing on a location for the Metro Cell.
"For a bay that has had no mobile coverage to date we were pleased to be able to work with Spark to bring this added level of connectivity to the area," says Greenhough.
Spark's Head of South Island Paul Deavoll thanked the local community for working with Spark to get the coverage up and running in time for summer.
"Following the success of metro cells in other smaller South Island communities, we decided to put a metro cell in at Okiwi Bay to provide localised coverage with a focus on safety for those heading to sea," says Deavoll.
"We're pleased to be able to find a solution for residents, visitors and in particular boaties using the area who can now keep in touch when getting on and off the water, an added element of safety.
It's also of great benefit to emergency services, with St Johns Marlborough Territory Manager Murray Neal saying it's a welcome addition for the local St John ambulance service who can now rely on the coverage to get comms to the Okiwi Bay St Johns staff.
"We have struggled to utilise the tools we have to support our staff due to the lack of reliable mobile coverage in Okiwi Bay," says Murray.
"We need to be able to support them from outside the bay with the likes of helicopter transport and this coverage will be a significant benefit for us to do that."