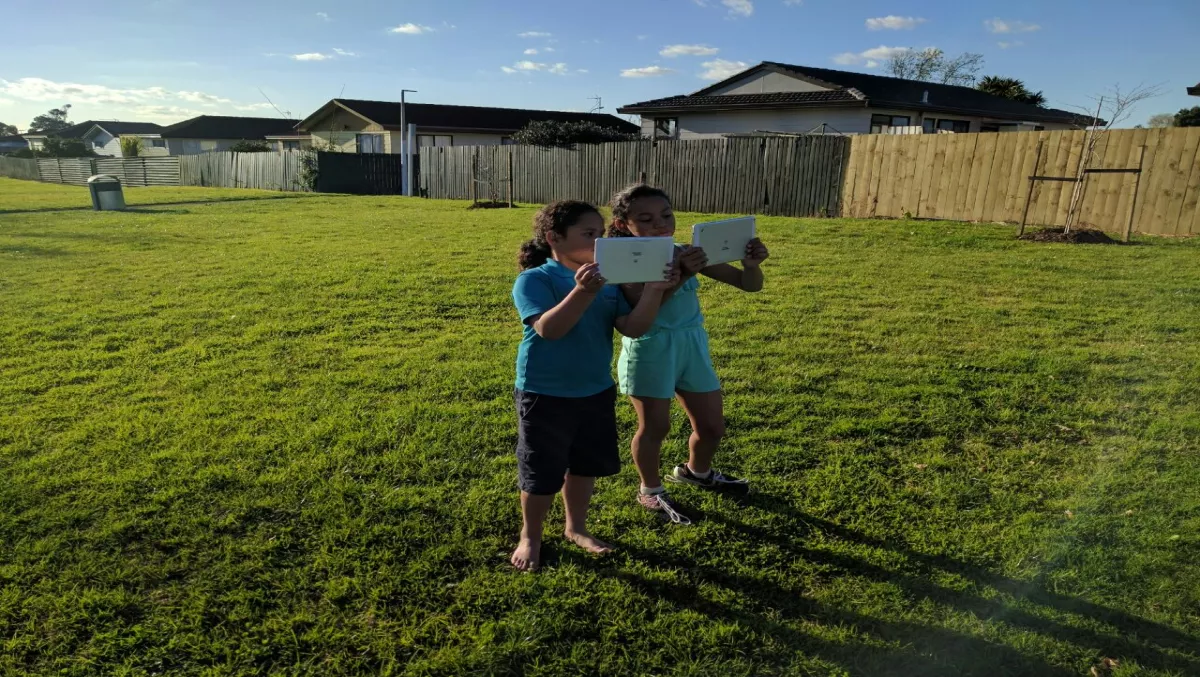 Spark & Huawei get behind digital youth initiative in Otara
By Sam Worthington,
29 Sep 2016
FYI, this story is more than a year old
Of late, digital learning has been a bit of a hot topic, so the Tupu Youth Library in Otara couldn't be more relevant.
The library is the base for a series of after-school workshops designed for primary aged children, to unleash their creative potential digitally.
Spark, Auckland Council and Huawei are all in on the initiative, providing pilot workshops to try out emerging technologies.
For the past five weeks there has been a group of 15 to 20 6-8 year olds participating in the after school sessions twice weekly.
Among the activities being explored music and video editing are the top choices and creative software packages have been connected to Huawei tablets and wearable technology.
Quite a few of the children don't actually have access to internet or internet-enabled devices at home, so they're encouraged to experiment and create as their hearts so desire.
Community library manager, Richard Misilei, says it's been great being able to open the door to the digital world for the kids who attend Tupu.
"The partnership with Huawei and Spark has allowed us to offer that," he explains.
Vanessa Sorenson is Spark Digital's GM of enterprise, she says there is so much to learn from seeing these kids in their element and in the digital world.
"Unleashing the potential of all New Zealanders is what we're all about, and Spark is excited to be behind a truly useful service, digitally empowering Tupu Youth Library to create an experimental space for kids to try-out the latest in cool tech," says Sorenson.
"Initially the team expected that the most exciting outputs would be the production of things - music, movies, art - through the gadgets and software available. But the real magic is in seeing moments of learning and creativity flash across the kids' faces," she adds.
At Tupu, Huawei tablets and wearables are connected to Huawei's cloud platform which allows the kids to store and share their creations with friends and family.
The pilot scheme has become a regular feature at the library, and will continue to run during the school term for two afternoons a week.