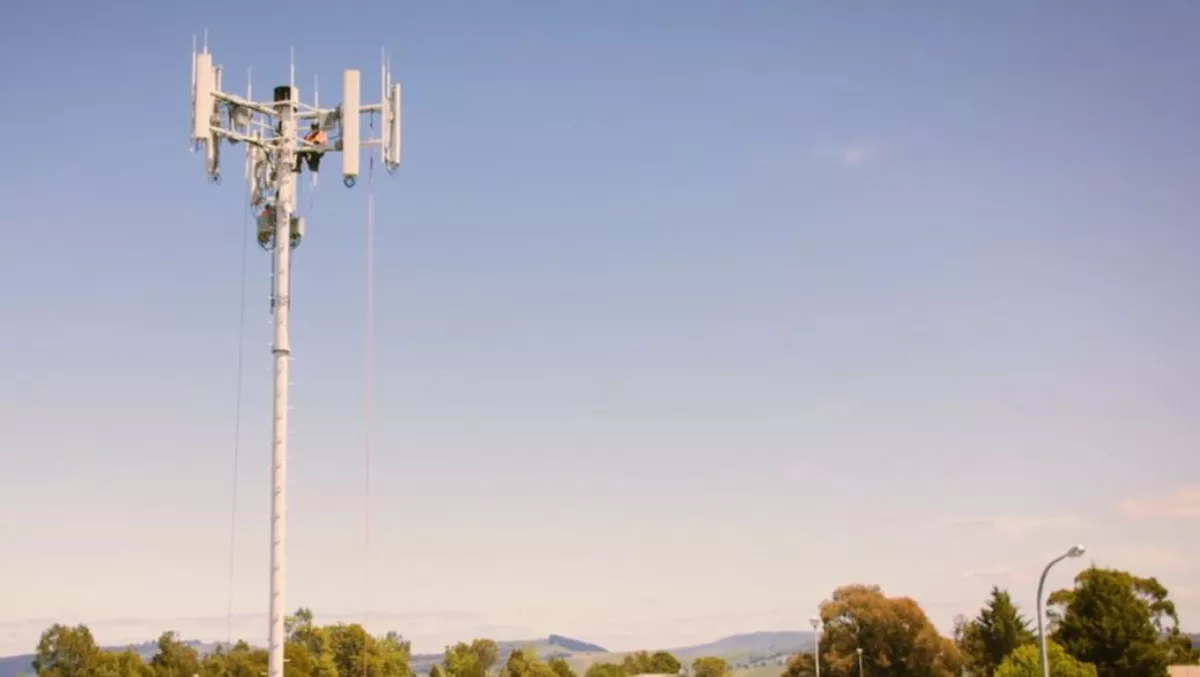 Spark turns on 4.5G in central Taupo
FYI, this story is more than a year old
Spark announced that Taupō has become the 30th site capable of achieving the fastest mobile data speeds in the country, as 4.5G is switched on in three sites across Taupo.
The three 4.5G capable towers are located at Crown Road, Taupō Exchange and Taupō Central.
4.5G is the next generation of mobile technology, capable of delivering more capacity and faster speeds and giving people more connectivity options.
The launch of 4.5G in Taupō follows other mobile towers in Invercargill, Thames, Waihi, Cromwell, Christchurch CBD, along with the activation of a cluster of five towers in Queenstown, now making a total of 30 sites, with more to follow.
The launch will also deliver plenty of new capacity, allowing Taupō residents to benefit from Wireless Broadband as an alternative to fixed-line services for low to moderate data users of home broadband.
Wireless Broadband from Spark gives people quality broadband (with or without a landline), by connecting to the nearest cell site rather than over a fixed line laid to their house.
To celebrate the launch, Spark is on the streets of central Taupō today (Wednesday 6 December) with free data bundles and the chance to win a new Sony XZ Premium phone or a grand prize of $4,500.
Mark Beder, Spark chief operating officer says, "4.5G is the fastest mobile capability available today in New Zealand.
"It's our pathway to 5G and provides New Zealanders with the capability for the faster speeds and higher throughput.
"4.5G is an important part of our strategy because it helps us to prepare for a 5G future today, keeping up with changes in the way people will use wireless technology over the next few years, because 4.5G combines a range of radio spectrum and uses it more efficiently, we can provide more capacity and speed to our customers, allowing them to do more.
Taupō is the first large town in the North Island to get 4.5G and with summer just around the corner now is the perfect time to be rolling out 4.5G to help cope with the huge influx of visitors Taupō will see over the next 4-5 months, as well as the series of international sporting events Taupō hosts.
Beder concludes, "We see Taupō as a really good opportunity because there are so many different types of businesses and many that use video streaming, like the tourism industry.
"The uptake you'll get in terms of speed and capacity is somewhere in the vicinity of three to four times faster than a 4G site.
"So the opportunity for customers is better streaming, more capacity and throughput on their next-generation mobile devices, it also means better service for new and existing wireless broadband customers in this area.
Last month, 48 Terabytes of mobile data was consumed in Taupō, the equivalent of watching over 46,000 hours of standard streaming on Lightbox or Netflix.
Mobile data consumption in Taupō has gone up by around 200% in the last 12 months.
Spark stays it is committed to providing the important infrastructure that New Zealand needs to compete in the new digital economy, and intends to continue to deliver more 4.5G around the country over the next 12 months.