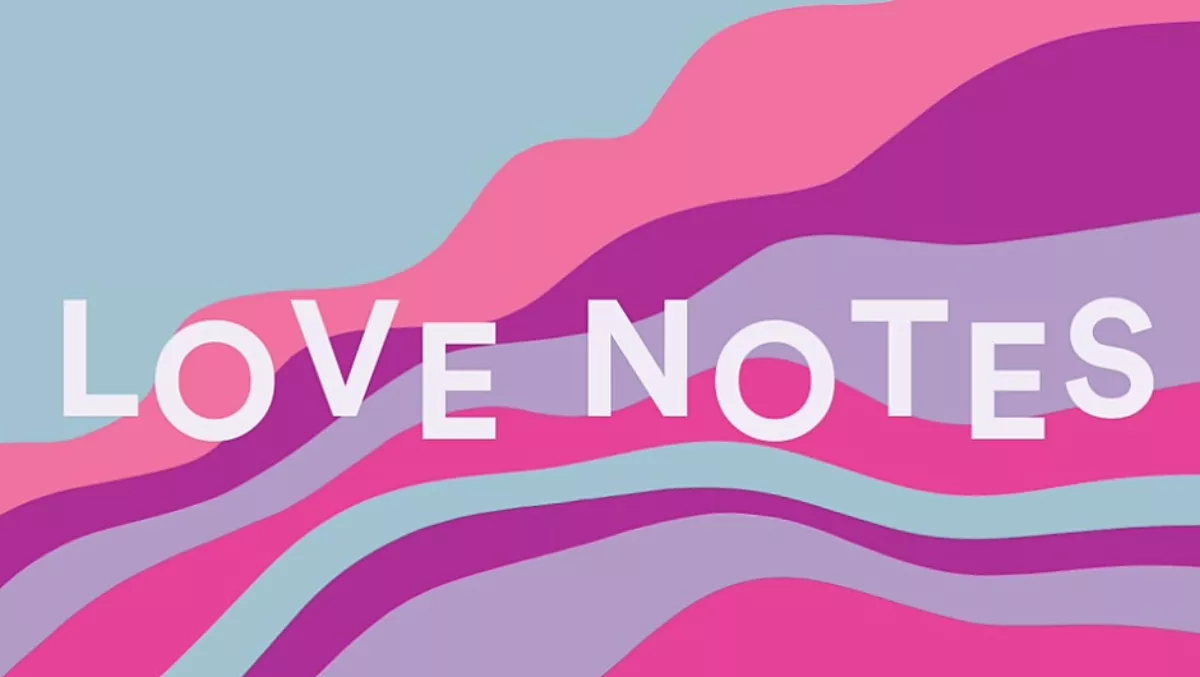 Spotify gets sexy for Valentine's Day
FYI, this story is more than a year old
Spotify has jumped into the Valentine's Day party and launched Love Notes, a tool that lets you compile a playlist for your boo, complete with hidden message.
To get started, visit spotify-valentines.com. Firstly, choose the romantic mood level of your playlist, from light and flirty to steamy and committed.
Next, pick up to three genres of music that you'd like to make up the playlist. Lastly, type the message you want to send (in up to 54 characters), and Spotify will generate an acrostic playlist, in which the first letter of each track spells a message for your Valentine. The corresponding playlist can feature up to 54 songs. Bam, romance.
Spotify has also revealed the top love songs in New Zealand and globally, including some surprises such as Bob Marley and UB40 joining the likes of Justin Bieber and Adele.
In an ominous sign for Kiwis, "Don't" by Bryson Tiller is the number one sex song. More appropriately, "The Morning" by The Weekend and "Birthday Sex" by Jeremih came in second and third respectively.
Top love songs in New Zealand:
"Love Yourself" – Justin Bieber
"Sorry" – Justin Bieber
"Could You Be Loved" – Bob Marley and the Wailers
"Kingston Town" - UB40
"Hello" - Adele
"Rude" - MAGIC!
"Stitches" - Shawn Mendes
"Cheerleader" - OMI
"What Do You Mean?" - Justin Bieber
"Photograph" - Ed Sheeran
Top love songs globally:
"Love Yourself" – Justin Bieber
"All of Me" – John Legend
"Photograph" – Ed Sheeran
"Sorry" – Justin Bieber
"Could You Be Loved" – Bob Marley and the Wailers
"Not a Bad Thing" – Justin Timberlake
"Pony" – Ginuwine
"Say My Name" – Destiny's Child
"Rude" – MAGIC!
"No Diggity" - Blackstreet
For those who want to cut to the chase, these are the songs most streamed on sex playlists on Spotify;
Top sex songs in New Zealand:
"Don't" – Bryson Tiller
"The Morning" – The Weeknd
"Birthday Sex" – Jeremih
"Or Nah (feat The Weeknd, Wiz Khalifa, and DJ Mustard) - Remix - Ty Dolla $ign
"Marvins Room" – Drake
"Earned It" – The Weeknd
"Drunk in Love" - Beyonce
"Lotus Flower Bomb" (featuring Miguel) – Wale
"Sorry" - Rick Ross
"Ms. Jackson" - OutKast
Top sex songs globally:
"Don't" – Bryson Tiller
"Marvins Room" – Drake
"The Morning" – The Weeknd
"Or Nah" (featuring the Weeknd, Wiz Khalifa and DJ Mustard) – Ty Dolla $ign
"Lotus Flower Bomb" (featuring Miguel) – Wale
"L$D" – A$AP Rocky
"Crew Love"– Drake
"Sorry" – Rick Ross
"Swimming Pools" (Drank) – Kendrick Lamar
"Love Yourz" – J. Cole
Related stories
Top stories