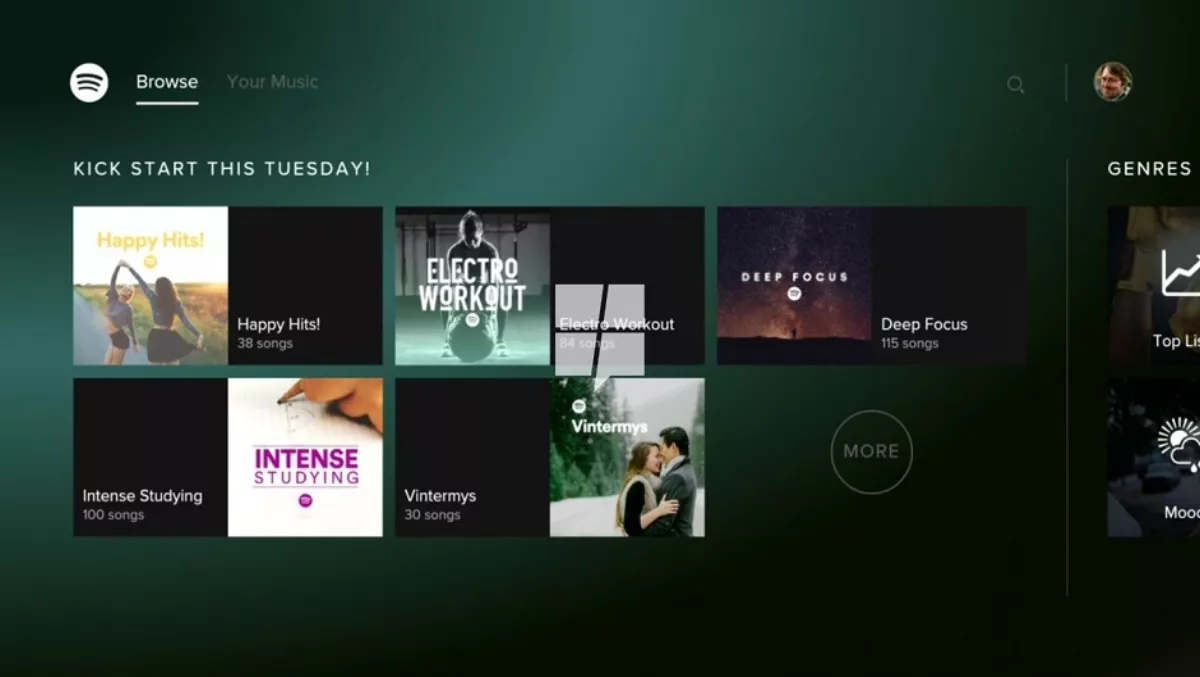 Game to your favourite tunes: The Spotify app has finally arrived on Xbox One
By Damian Seeto,
Wed 9 Aug 2017
FYI, this story is more than a year old
Spotify has been available on PS4 for several months, but now the music streaming service is available now on Xbox One. Spotify is available on Xbox One in 34 countries (including New Zealand and Australia) from today. You can download the app now on the Xbox Live store. As you may already know, the streaming service has access to over 30 million songs. You can listen to all sorts of things ranging from Taylor Swift, Metallica, Snoop Dogg and many more. To celebrate the occasion, Microsoft's Larry "Major Nelson" Hyrb has curated his own playlist for you to listen to. You are able to play music while gaming to give you a different atmosphere. The app is free to use and download, although you can pay to become a Premium Spotify user that allows you to bypass all of the ads. If you love music and gaming, download the app now and enjoy.