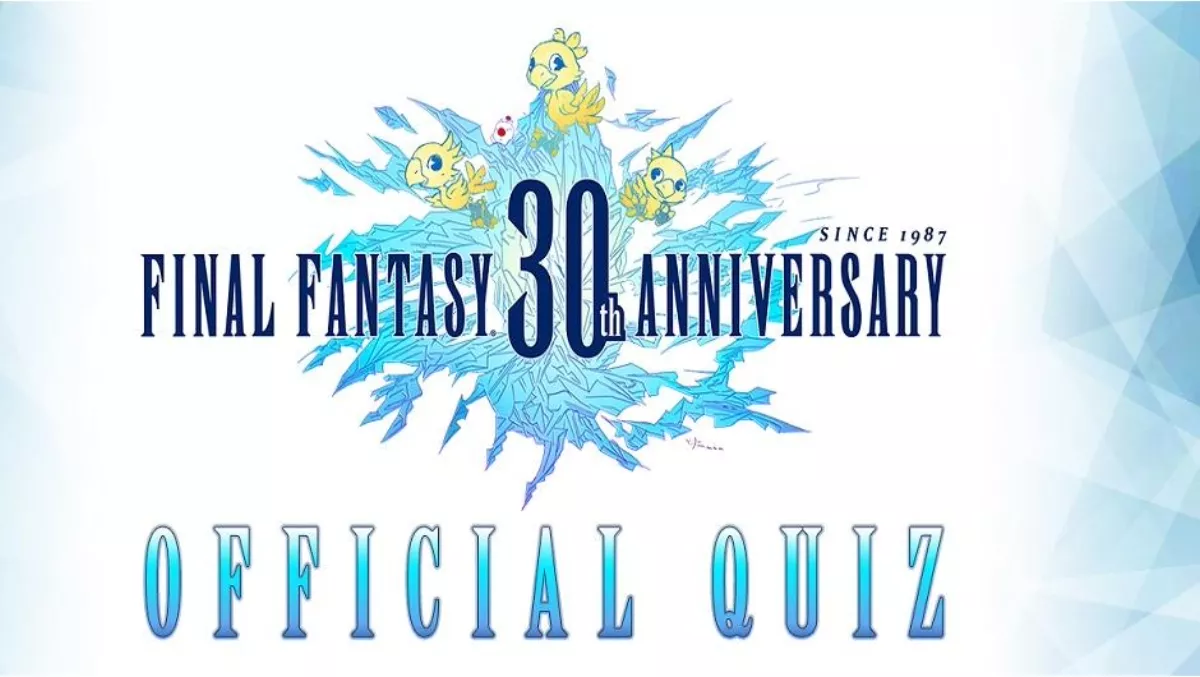 Square Enix announces special 30th Anniversary Final Fantasy quiz for fans to participate in
By Damian Seeto,
Thu 25 Jan 2018
FYI, this story is more than a year old
Square Enix has announced a special quiz fans can take that tests their overall knowledge of the 30 year history of the popular Final Fantasy gaming franchise.
By participating in the 30th anniversary Final Fantasy quiz, fans have the chance to win prizes as well as some discount codes to buy things from the Square Enix Online Store.
In order to participate in the quiz, you can click here to start registering your details. You can log in using a Facebook account or a Square Enix account. You will be tested in your knowledge in the following categories: Characters, Creatures, History, Music, Battle and Locations.
I only started playing the Final Fantasy franchise with Final Fantasy VII released in 1997. I think I will struggle with the quiz if questions from the older games pop up. Anyway, if you are a huge fan you can try this quiz to test your knowledge about the beloved franchise. Good luck!