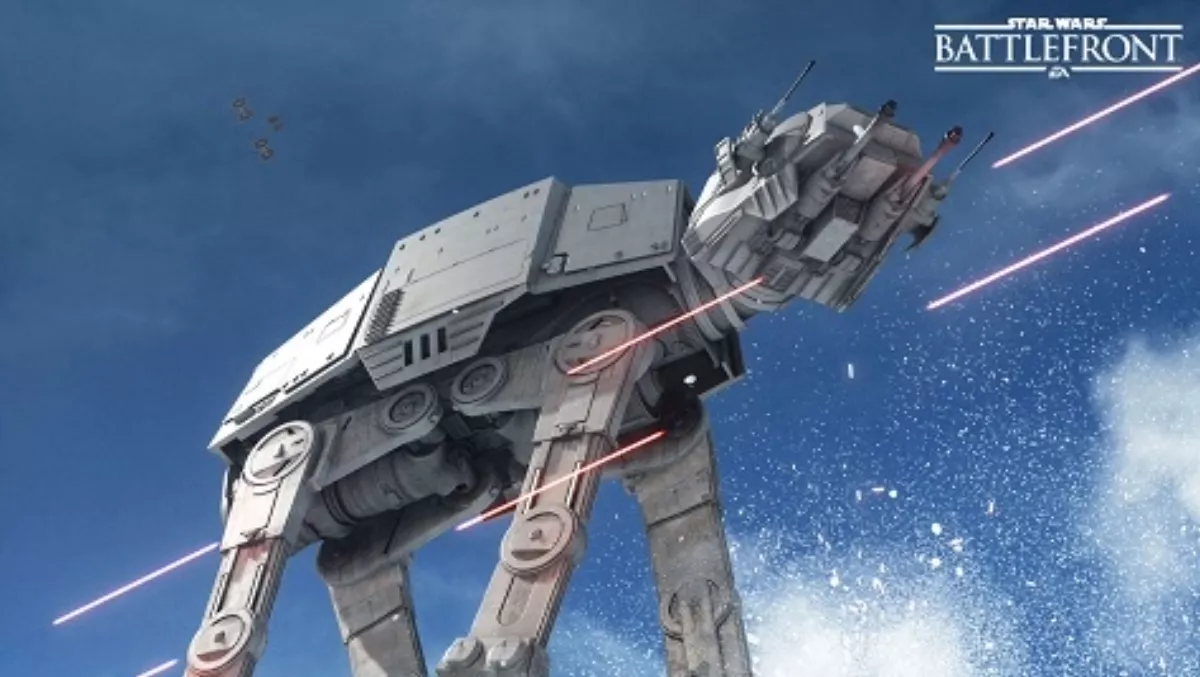 Star Wars Battlefront Beta Impressions
By Damian Seeto,
Mon 12 Oct 2015
FYI, this story is more than a year old
EA and DICE held a public beta for the highly anticipated Star Wars Battlefront where players got a small taste of the game. It's safe to say the game will not disappoint. First of all, I have to admire how DICE has utilised the Frostbite Engine for Star Wars Battlefront. This is the best looking Star Wars video game ever made. The graphics are so good; you'd think you are even watching the real thing sometimes. Everything looks and feels like the original trilogy. The visuals are not the only good thing about the game either. The sound effects are movie accurate as well. The iconic roars of the X-Wings and TIE Fighters blast through the speakers like they did in the movies. All of the laser blasts from the guns are also pleasing to hear too. It's best to play this game with surround speakers or a good headset. Gameplay wise, the beta only gained you access to three modes. Two online modes were accessible such as Drop Zone and Walker Assault. One offline single player/co-op mode was also available to play and that's a Survival Mission set in the desert planet of Tatooine. Drop Zone is kind of like the modes seen in the older Battlefront games. There are multiple pods that players must capture and defend. The more pods you capture, then your team will win. There are no vehicles in this mode so it's just you and lots of other soldiers killing each other. It's pretty chaotic and the new planet of Sullust is full of hot pools that you have to avoid.
Walker Assault is what you may call the "flagship" mode of Star Wars Battlefront. It is set in the ice planet of Hoth with the huge AT-ATs storming the Rebel base. This mode is awesome because you can pilot TIE Fighters, X-Wings and AT-STs. The map is also large and there are more players on the battlefield compared to the Drop Zone mode. The only problem I had with this mode is that it sometimes can be hard to get a chance to pilot a vehicle. Power-ups are located throughout the map; however it takes several seconds for you to call a vehicle. These seconds are annoying because many enemies will come from behind preventing you from piloting a vehicle... The third mode available in the beta is Survival in Tatooine. This is where you are a Rebel Soldier facing six waves of Imperial Forces. You can play this mode on your own, or via co-op both online or offline split-screen. This mode is quite fun, although it only lasts around 12 minutes long. The full game will be slightly better because this will include more than just six waves. Gameplay wise, Star Wars Battlefront plays excellently. The hit detection is dead accurate and it's a nice they added both first-person and third-person views. Therate during my playthrough was silky smooth and I did not experience any lag or issues while playing online either. The Star Wars Battlefront beta was a whole lot of fun and I'm sure the full game will be even better adding more modes and gameplay once it comes out for the PC, PS4 and Xbox One platforms this November.