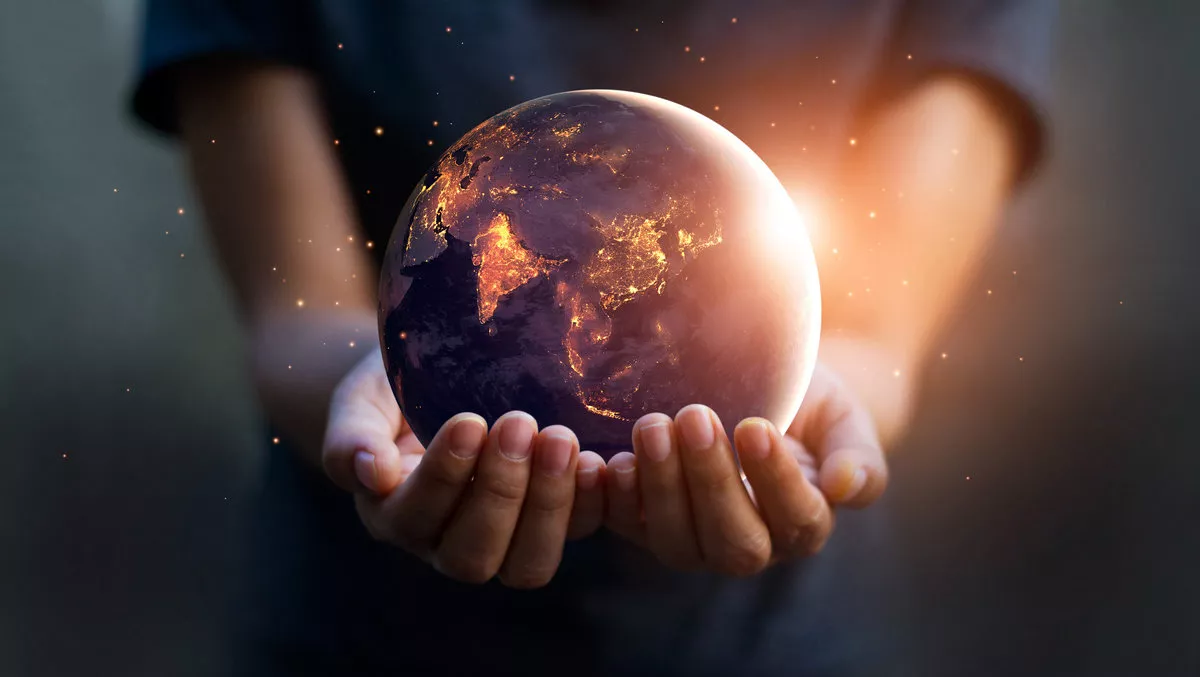 Startup's 'super-map' takes on Google Earth
FYI, this story is more than a year old
Soar, the geospatial mapping and imagery company, has announced the initial release of its new online platform dubbed the 'super-map'.
The startup company states it is attempting to create a map that will rival Google Earth by providing near real-time global imagery from commercial satellites, aerial cameras and drones.
This is a world first as previously the digital satellite imagery was only available to specific industry applications, the company says.
Soar currently provides access to satellite imagery that ranges from 10m to 30m per pixel resolution, making it suitable for observing large-scale changes in a number of landscapes, ranging from urban areas, forests, farms, mountains, rivers, lakes and more, the company says.
As the platform grows, Soar seeks to make improvements to provide satellite imagery with resolutions as high as 20cm within the next 12 months.
As well as satellite content, the 'super-map' will integrate imagery sourced from drone owners around the world.
According to Soar, these drone users can earn passive income via sharing the images they capture.
Soar founder and CEO Amir Farhand says, "The problem Soar is solving is that almost 80% of all mapping imagery is currently accessed through just one channel, which is, for the most part, reserved mostly for niche commercial use."
He says, "In many cases, the general public only has access to resources which are not updated as frequently. Soar addresses these limitations by generating dynamic, ever-changing data on our platform."
According to a statement, Soar has the ultimate goal of becoming the go-to place for the collection, distribution, and monetisation of mapping imagery from different sensors.
The company says imagery taken by a drone user can be uploaded to social media, and may attract a few likes, or will sit idle on a hard drive. However, the same image uploaded to Soar contributes content to the seeding of the super-map, providing value to a global community, as well as generating income for the drone pilot.
Soar head of growth Tim Glover says, "Imagine if we could reuse that imagery in a way that was totally authentic, collaborative and most importantly, accessible to all."
"Soar allows anyone to view the Earth from above, meaning it's easy to observe things like environmental changes, including drought, melting ice caps, industrial growth, natural disasters like volcano eruptions, just to name a few uses. The aim of Soar is to enable anyone to explore and discover our ever-changing world," Glover says.
With almost 10 petabytes of data already acquired, Soar is planning additional imagery as part of its growth strategy, the company says.
Soar has already received several partnership requests from multinational organisations with excess satellite, aerial and drone content from across the globe. In the near future, the platform will also feature additional data streams from higher resolution satellites, aerial imagery providers, as well as both commercial and recreational drone operators globally.
According to the company, Soar can be used for a wide range of industries and applications including agriculture, environmental, logistics, mining and insurance. At present, since its beta launch in late 2018, the largest area of growth has been news and social media as users share imagery of landscape events from around the world.
Related stories
Top stories