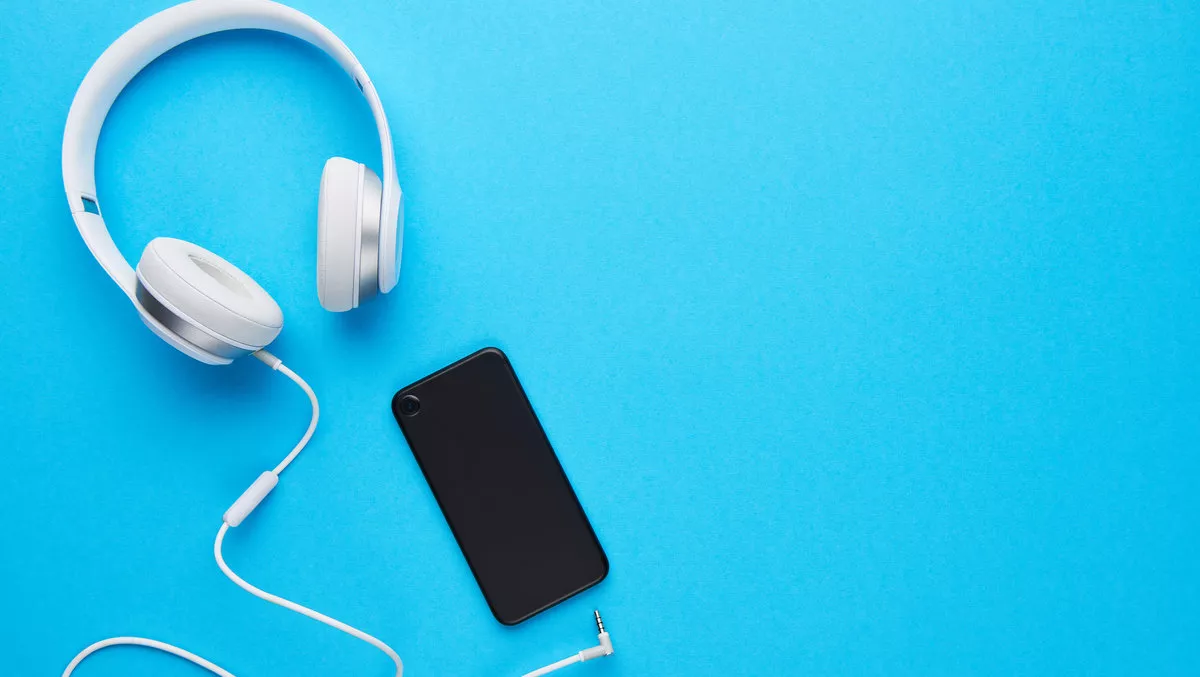 Startup uses blockchain to democratise music industry
FYI, this story is more than a year old
Viberate, a startup based in Slovenia, is utilising data and blockchain to standardise and map the global ecosystem for live music, according to an announcement.
The company aims to become a single, verified and artist approved source for music information. To accomplish this, the company uses a mix of crowdsourcing, curation and blockchain to incentivise contributors and support artist control of assets and information.
Viberate cofounder Vasja Veber says, "The whole data situation is just nasty. You can't develop anything using the current data in the live music business. It's just too unstructured. It's also hard to keep information updated. Standardisation is our only way forward.
Viberate advisor and musician, Imogen Heap, says blockchain has become the long overdue catalyst for the music industry to update its policy and business models toward music makers, and to provide better experiences for anyone involved in creating or interacting with music.
"Anything that involves music makers being independent and having space where they can reach out to anybody who wants to make business directly with them is a really positive thing," says Heap.
Viberate allows musicians, music professionals, and fans to add profiles of artists, agents, venues, and festivals to the platform. These entries are then curated by a team of around 80 curators, located around the world.
Each artist is assigned an individual ID and their profile is updated automatically with social and other content. Fans can search by location or favourite artists, and venues and festivals for verified information.
According to the company, Viberate will use blockchain to put locally relevant content on user's computers in return for compensation in cryptocurrency.
Veber says, "The vision is to become a standard in the music industry, embedding our data into bigger services that provide streaming music, ticketing, and other vital experiences.
"In the end, we want to serve any platform or service that has to do with artist data. They can embed our venue and artist data and know they are up to date and relevant. From an artist perspective, with your Viberate profile, you can be sure every ticket vendor has the same verified, accurate data, data you can control," he says.
Viberate was born from a desire to have a better approach to data and live music. Veber created the company with cofounder Umek, a DJ and dance music artist.
He, Veber, and Matej Gregorcic, now Viberate CEO, wanted to compare how Umek was faring compared to other DJs on socials and other platforms, as well as live, but couldn't find a way to do this.
"We were investing a lot in ads on Facebook, and by a lot, I mean a quarter million dollars in 1.5 years. But we didn't have any useful metrics to show what we were getting for that investment," says Veber.
"So we decided to set up a website that measured online popularity for DJs. We started with 1,200 manually entered DJs, seeing how many likes and followers and so on they had. We opened it up eventually and had 30,000 profiles in 18 months. We saw the need was there and we decided to keep going, expanding from the dance music scene.
"In recent years, the consumer side of music went through a revolution. The tech improvement is constant for listeners. Yet on the B2B side, behind the scenes, it's all spreadsheets and scattered information, especially in live music. "The Viberate team longed to create a friction-free marketplace for live music, complete with blockchain-powered escrow, but to do that, they had to tackle the data nightmare that plagues live music," he says.
This required the team to find the balance between input and curation to ensure quality and scale.
Verber says, "We use a mix of crowdsourcing and curation because you desperately need both. There's no way we can know about every artist in, say, Finland or every venue in Medellin. We have to curate every entry, and we decided to invest a lot of effort and money in it.
According to the company, to enhance this process Viberate plans to use blockchain technology to increase speed and accuracy, rolling out this new element in 2020. A distributed ledger like blockchain precludes tampering and allows geographically relevant information to be stored in a more efficient manner. Users will be compensated with tokens that can be used to unlock discounts and other perks, the company states.
Verber says, "At the centre of it all is data ownership, a concept that has increasing importance in a world reconsidering copyright, IP ownership, and data use. We're giving data back to artists, to let them control things.
"We can give sourced, approved, artist-controlled data to various platforms, publishers, and services. This offers crucial protection under regulations like the EU's Article 17. You can use this data and know you have the permission to do so, as its been cleared by the artist via Viberate.