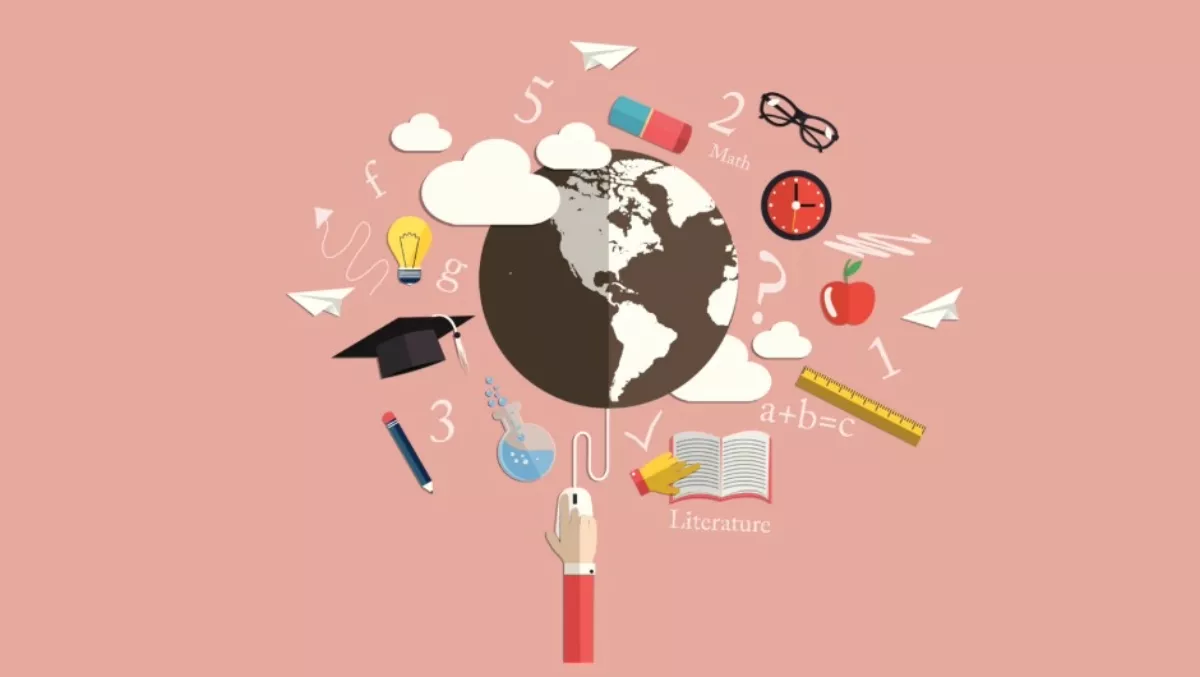 From student tests to innovative learning: Top EdTech trends of today
FYI, this story is more than a year old
Various forces and trends are shaping primary and secondary education. EdSurge, the international educational technology company, along with AT-T, has released research on the predominant edtech trends impacting educators today.
"The only way we can collectively move education forward is if we start trading lenses and begin building a better understanding of how other communities see teaching and learning. We wanted to share the perspectives, hopes and, at times, frustrations of others as we all move forward to shape the future of teaching and learning," AT-T says.
The top trends identified by EdSurge are as follows:
Student assessments
According to EdSurge, the current testing ecosystem is in flux and the development of alternative measures of achievement is accelerating.
The research shows that the industry is looking toward smaller, ongoing assessments. Edtech assessment platforms and tools (and the data they produce) will enable this, according to EdSurge.
Edtech business models
In 2015, investors put more than $1.1 billion into edtech companies - the most significant year of investing ever for the sector. On top of this, there is increasing pressure on business models and the landscape for edtech entrepreneurs is changing. While 'freemium' models still abound, companies with the 'sell to admins' model are becoming popular, particularly among financiers, EdSurge finds.
Computer science in schools
Computer science is becoming more significant for schools around the world. In fact, EdSurge indicates the subject could become a fundamental part of school's core curriculum.
Student data privacy
In 2015, educators, parents, legislators, and companies began moving from mining student data for insights to minding who could see and use student data, EdSurge finds.
In the US, by the end of the year, 15 states had passed 28 student data privacy laws, outlining stricter rules around how to handle student data.
Free for schools movement
Edtech usage has soared with the proliferation of free content and products, and this brings challenges for companies and users alike, EdSurge finds.
In 2015, the movement for 'free and open' resources grew in strength and depth. At the same time, the for-profit world's production of 'free' products has grown more complex, says EdSurge.
Infrastructure in schools
In 2015, schools had moved on from merely giving students access to technology, and were more focused on smart use of reliable technology. As a result, more students and teachers are connected to broadband and embracing digital learning in a number of ways, EdSurge says.
Innovative learning models
According to EdSurge, this past year was a turning point as a growing number of educators began talking about technology was able to free them up to holistically transform how they teach, and not just devices to speed up or slow down what was already happening in schools.
Researchers are still trying to assess whether these changes will make a difference in student achievement and learning, EdSurge says.
Grassroots professional development
Professional development in primary and secondary schools is changing, and it's driven by the people who consume it: teachers, according to EdSurge.
Grassroots professional development has its pros and cons, according to the researchers. On the plus side, it's largely free, immediate, accessible, puts teachers in touch with ideas and trends, and fosters collegiality among educators. On the down side, it's time consuming, fragmented, quality controls are limited, and while it supports tech savvy teachers, there is still a large number of teachers who are not engaged, EdSurge says.
"The education technology trends that have emerged are responding to problems and forces which have shaped the world of education for decades. These problems range from the financial constraints faced by schools and districts to the changes in employment and skills opportunities, to the emerging factors that impede - or open up - access to high-quality education," AT-T says.
Knowing trends and having input will help to 'push forward' the evolution of teaching and learning, AT-T says.