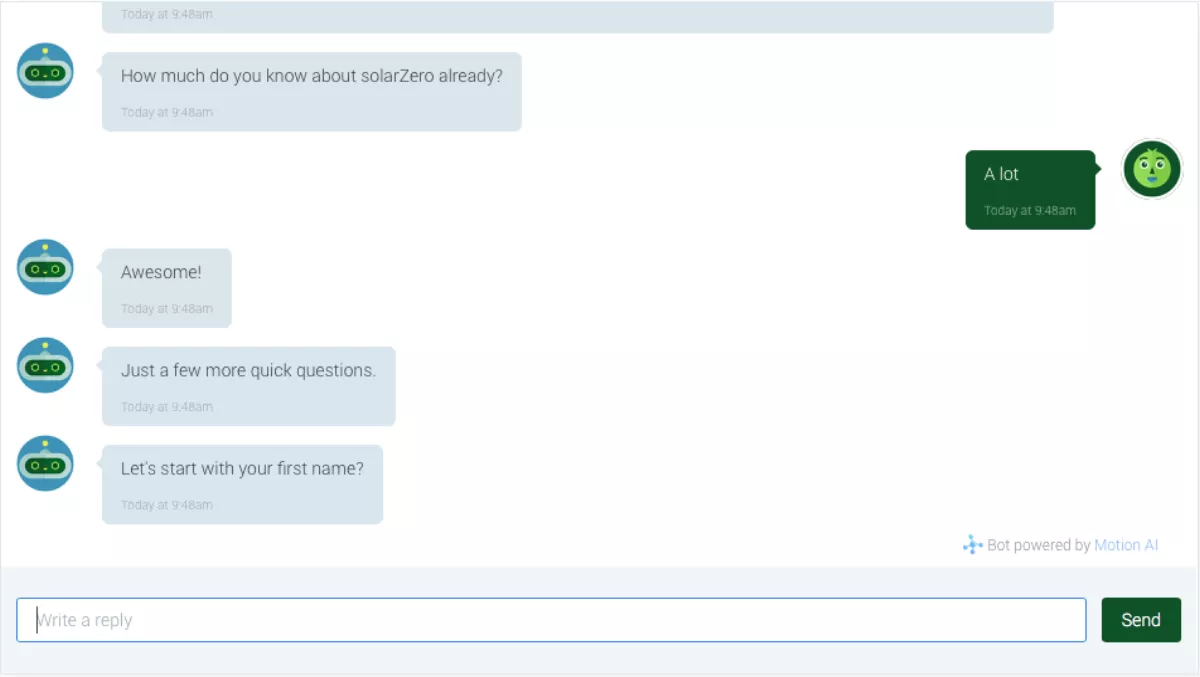 Sunny the chatbot is here to help Kiwis sort out their solar power
FYI, this story is more than a year old
TradeMe visitors on the hunt for deals might just find themselves face to face with Sunny, a new artificial intelligence chatbot that can help Kiwis switch to solar power.
Solarcity, the team behind Sunny, designed the chatbot to show that homeowners don't have to take time off work and go through countless phone calls to see how much the switch to solar could save them.
Sunny uses a combination of Google Earth images, GIS data from city councils, NIWA data on weather patterns, local energy prices and a smattering of algorithms to make it all work in consumers' favours.
"At Trade Me we believe solar energy is the way of the future for New Zealand. So, when we realised Sunny's ability to help Kiwis work out the savings and benefits of switching to solar, we jumped on board," explains Trade Me's sustainability champ Josh Borthwick.
Sunny, designed in conjunction with Panasonic, will also use its AI platform to learn as it interacts with Kiwis, based on chat conversations.
Solarcity CEO Andrew Booth says the pros and cons around solar power can be a hassle to sort out, but Sunny removes the need for site evaluations and complex calculators to show if a house is suitable or not.
"Solar will rapidly become the backbone of our electricity system and by using AI to allow customers to better understand the technology, we hope to help Kiwis make a smart decision about how to power their homes their way," Booth says.
Panasonic CEO Steward Fowler says the world's best companies encourage customers to design and collaborate.
"For solarcity to meet its digital ambitions to help customers to make the simple switch to solar, we must embed this culture of thinking, acting and doing as leading digital companies do," Fowler says.
Sunny will also integrate with the SolarZero app, designed by solarcity in conjunction with Vodafone. The app allows customers to transform their homes into smart homes and control appliances from anywhere.