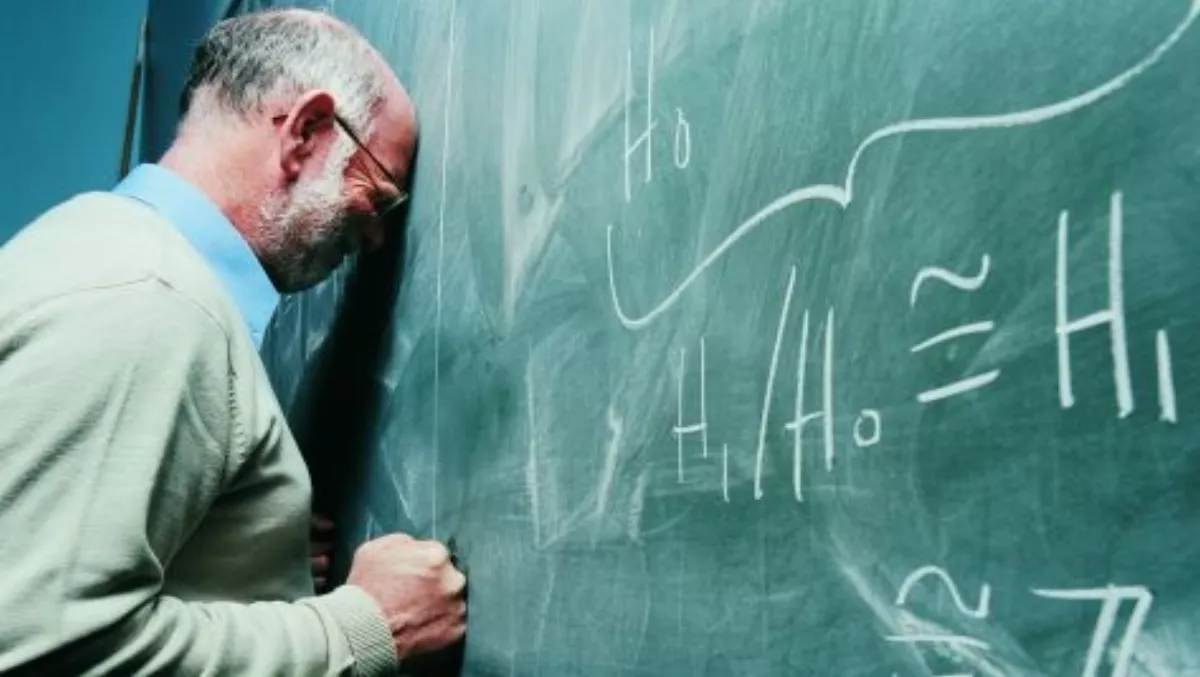 Technology putting greater demands on Kiwi teachers
By Catherine Knowles,
Wed 19 Aug 2015
FYI, this story is more than a year old
The teaching profession in New Zealand is changing, with the influx of new technologies, changing systems and processes, and ongoing need to be a guide for children making the role more demanding than ever.
This is according to a survey by Warehouse Stationary, which was conducted to mark the start of the New Zealand's Most Inspiring Teacher Initiative.
The survey primarily investigated how New Zealanders perceive the role of teachers in our society, and found most had concerns with how teachers were coping with the demands on them.
Eight out of ten (78%) of Kiwis said they believed the job of a teacher is harder than it was a decade ago, and that the career requirements, whether in early education, primary or high school, have increased with time.
Teachers of today have to juggle pastoral care with educating students and keeping up-to-date with their field, and are increasingly having to adapt to new systems and processes as ways of working and learning shift rapidly, according to the survey.
Traditional subjects such as English, Maths and Social Studies are losing some standing, with nearly half of those surveyed (44%) saying they believe technology will be the most important subject for the next generation of New Zealanders.
A majority of 75% say we should be doing more for the people who take on the challenging role of caring for and educating Kiwi kids throughout their school years.
Many Kiwis (47%) acknowledge they wouldn't have the patience to take on a teaching job themselves if the tables were turned, and are disappointed with the level of support teachers receive from the community.
The study highlighted that many New Zealander's admire and respect the work that teachers do, and believe it's not a job that everyone is well-equipped for, given the constant need to hold children's attention, motivate them, and find ways to make schoolwork relevant.
The study also highlighted the significant influence teachers have on our lives, as three-quarters (75%) of all Kiwis say outside of our family it is teachers who have the greatest impact.
Interestingly, along with educating children in all areas of the curriculum and guiding their social development, the new research shows teachers are also key in shaping the future of many students' lives, with around four in 10 people (37%) saying a teacher inspired their career path.
The level of that influence may be growing, with nearly half of all young people (47%) aged between 18-24 saying they have been influenced by a teacher in their chosen direction after leaving school.
Dr Aaron Wilson, a lecturer in the Faculty of Education at the University of Auckland, says it wonderful to see how many Kiwis recognise what a complex and challenging role teaching is.
"It's a profession and a craft, an art and a science. It's a specialised job that not just anybody can do well.
"Our most effective teachers are intelligent, educated, creative and caring people with loads of patience and excellent communication and organisational skills.
"They have deep knowledge about what they teach and how they teach it, and about people, learning, assessment and more," he says.
Wilson says it is heartening to see that most in the community see the need to recognise and support the work of teachers.
"In the past decade or so teachers have had to respond to major changes which include new technology, a new national curriculum, national standards, and NCEA. All these things make teaching very challenging. But there are few careers that are as rewarding.
"It makes a huge difference to teachers, and to children's learning, when teachers and parents appreciate each other and work together to make things better," he says.
The New Zealand's Most Inspiring Teacher 2015 initiative aims to show teachers how much their students and the wider community value them, and recognise their hard work publicly.
Pejman Okhovat, Warehouse Stationery CEO, says he hopes the campaign will give something back to the more than 50,000 teachers in New Zealand.
"As supporters of the important work teachers do, we are excited to give Kiwis the opportunity once again to thank them by voting and telling them how much they are appreciated," he says.