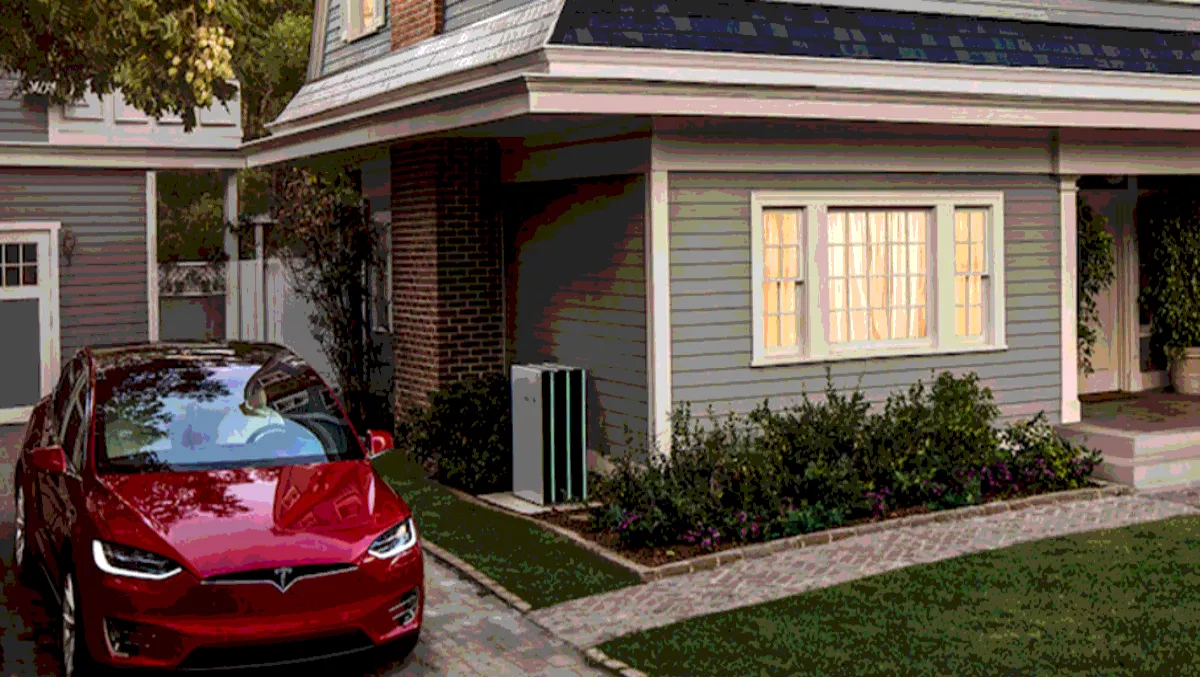 Tesla and Solarcity team up to install Powerwalls across NZ
FYI, this story is more than a year old
Solarcity announced it has been selected as a Tesla Powerwall Certified Installer.
Tesla Powerwall will be integrated into the company's solarZero energy service nationally over the coming weeks following the successful commissioning of its first Powerwall 2, solarZero system in August.
New Zealand will be among the first countries globally to receive Powerwall 2 batteries.
Andrew Booth Solarcity CEO says this is due to New Zealand's high electricity prices, abundant sunlight and opportunities for homeowners to take advantage of time of use and demand response revenue.
Booth saying, "We are delighted to have been selected to provide Tesla Powerwall home battery solutions across New Zealand.
"By offering rooftop solar with home batteries, Solarcity is able to provide households with the majority of their energy requirements and deliver greater control over their energy use than ever before."
Solarcity supplies solar and battery systems to qualifying homes without charging any capital costs.
Instead, homeowners simply pay a fixed monthly fee for the solarZero energy service.
Gary Holden, the CEO of Pulse Energy, is a long-standing solarZero customer and was the first to install a Powerwall 2 battery as part of his energy service.
Holden stating, "Combining solar and Tesla batteries is a brilliant way to contribute to reducing network demand during peak periods and obtain the highest value for solar energy.
"There is no other way to take New Zealand to 100% renewable and reduce the long-term cost of the network at the same time.
"Tesla technology is compact, easy to install and, for most New Zealand homes, will store days' worth of power, over the next 20 years we definitely pay less than grid power on its own."
Solarcity owns and manages the technology and guarantees production levels for 20 years.
Its batteries, which the company owns and operates, can be fully integrated into Transpower's demand response network to ensure they add resilience to the national grid.
The announcement aims to continue Solarcity's leadership as an integrator of residential battery solutions in New Zealand across the full spectrum of Kiwi home sizes.