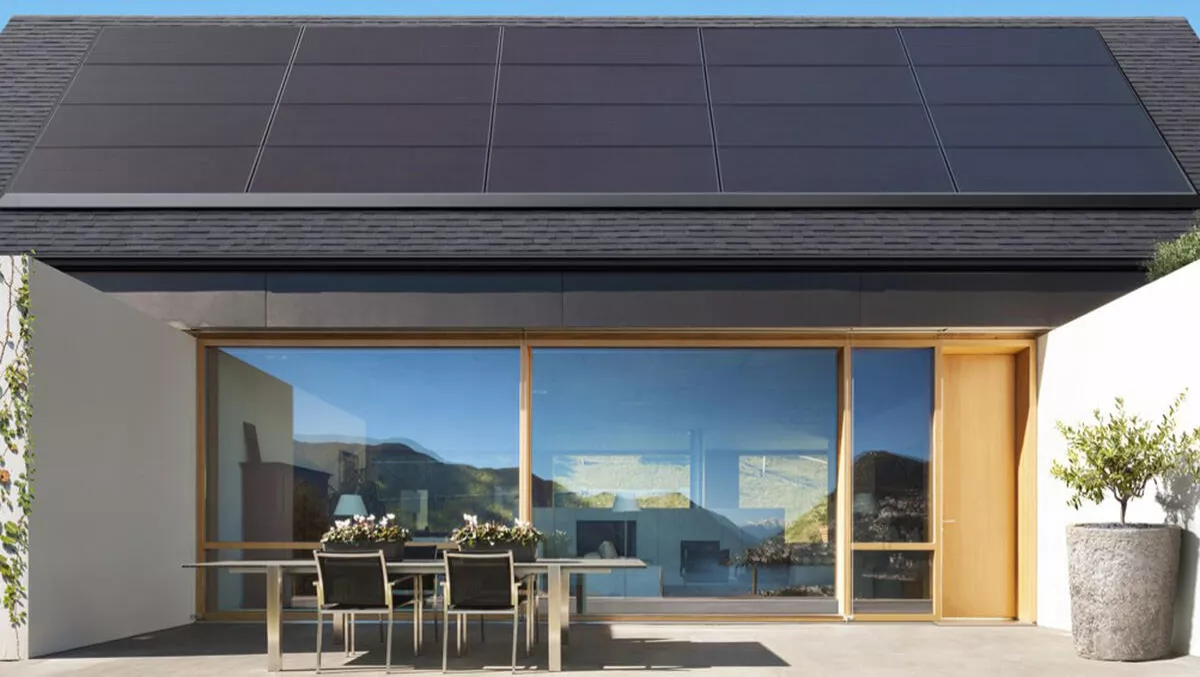 Tesla quietly launches sexy solar panels for homes
By Alex Crossan,
Wed 12 Apr 2017
FYI, this story is more than a year old
The latest step in Tesla's campaign to future-fy the world involves some super slick solar panels that mount to the roof of your home.
I'm sure they would love for each home to have a completely solar roof, but for those who can't, won't, or just have no clue this is the best alternative. Their new solar panels are unobtrusive, with a "low-profile" design and "no visible mounting hardware."
Elon Musk believes that existing solar panels aren't popular due to many people finding them unsightly. They're doing their best to create panels that look right at home on your roof, without being an eyesore.
Details are sparse, but according to Elektrek the panels will be made exclusively by Panasonic and will go into production at the coolest sounding factory around, Tesla's Gigafactory 2 this year. According to Tesla, the 325W range " "exceed industry standards for durability and lifespan."
Here comes the part of the article where you get some rather vague information around the pricing and ordering of these futuristic solar panels. Musk announced a while ago that the panels would be available for pre-order during April, but the actual date remains to be seen. Availability is largely unknown, but you can request a custom quote from Tesla now.
The benefits of solar-powered homes are well documented and pretty obvious. You can save money on hefty electricity bills, and utilising solar energy provides a significant reduction to your carbon footprint and thus the reliance on fossil fuels.
In the US, solar energy is now on par with, and in some cases cheaper, than electricity provided by fossil fuels. The biggest roadblock to a solar mainstream is that solar panels are just as big, clunky and hideous as they were when they became a reality 40 years ago. Tesla believes that an aesthetic improvement to make panels more sleek and futuristic will boost popularity of solar energy.
While the launch of these panels is uncharacteristically low-key for Elon Musk, this is a piece of technology that definitely deserves more hype.