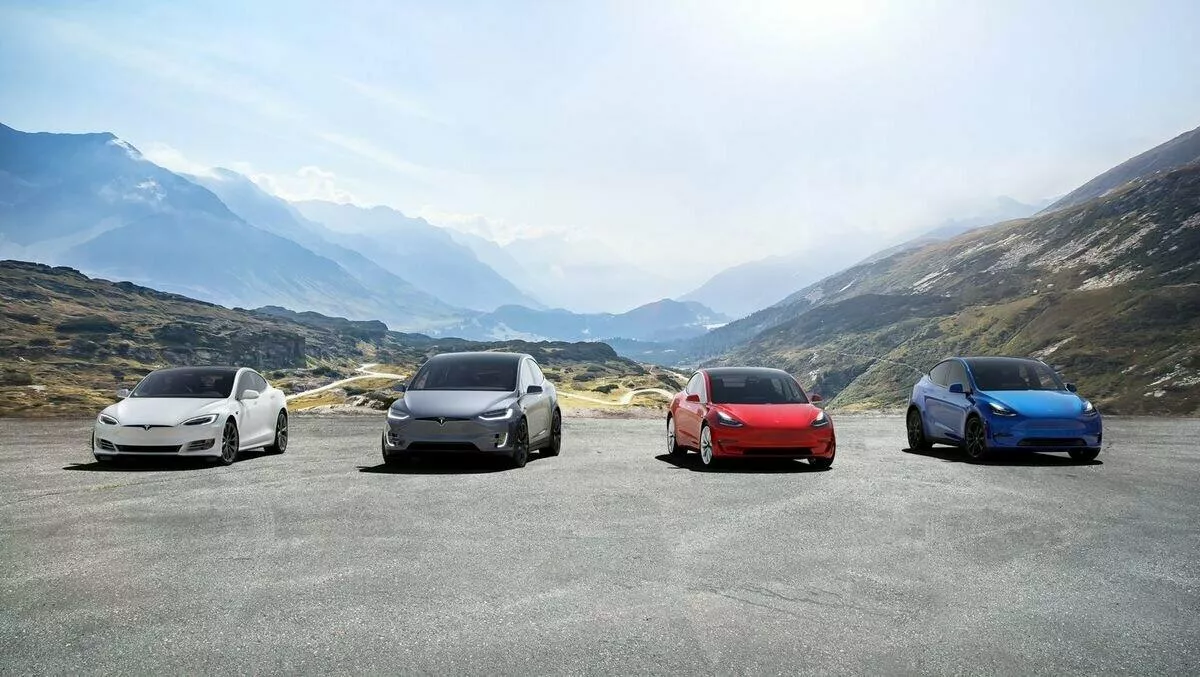 Tesla's new software update is full of fun (and useful) new features
FYI, this story is more than a year old
Tesla has started rolling out Software Version 10.0, starting with the United States – but there's plenty of new things for Tesla drivers across Asia Pacific to look forward to.
The automatic update will be delivered based on location and vehicle configuration. Let's check out what's new:
Driving and safety
Driver profiles now save additional settings. Users will see a confirmation in the status bar in the touchscreen when a new setting is saved to a profile.
Automatic Lane Change now provides better indications of where it plans to move to. The adjacent lane will be highlighted in the colour blue, while the target destination is outlined in white.
Driving visualisations offer an improved 360-degree view around the vehicle, thanks to a dynamic interface that can recognise and display more objects and lane lines.
Dashcams can now record and save footage from the rear facing camera, as well as the forward and side cameras.
Sentry Mode video clips are saved in a separate folder on a USB drive. The oldest Sentry Mode clips will be deleted in two cases: When video clips use more than 5GB of space, and when there isn't enough space on the USB drive.
Maps have been improved to allow autocomplete search functions to include distance. Users can also tap map labels to view place details and to navigate.
Quirks and perks
The Application Launcher brings all apps together in one place in an updated menu.
Lucky or Hungry will direct drivers on a 'surprise' adventure to a nearby restaurant or attraction. Simply tap Navigate > Lucky or Hungry. Users can learn more about the destination from a popup window, including a website link if available.
Joe Mode quietens chime volume so that the driver can hear alerts, but passengers in the back seat don't hear it quite so loudly. Tap Controls > Safety - Security > Joe Mode.
Cuphead – Tesla Edition will keep passengers entertained when the car is in Park. "Explore Isle 1 as Cuphead or Mugman in single player or local co-op. Navigate strange worlds, acquire new weapons, learn powerful super moves and discover hidden secrets on the road." Tap Application Launcher > Entertainment > Tesla Arcade > Cuphead. A USB game controller is required.
Tesla Theater will include a range of movies, TV shows, and videos. Access by tapping Application Launcher > Entertainment > Tesla Theater. The Tesla Tutorials section will also include videos and instructions.
Spotify allows users to log into their Spotify Premium account and play music, playlists and podcasts. Tesla will also suggest content.
Caraoke offers a way to sing along to your favourite songs. Select Caraoke from the media menu, and tap the microphone icon to add or remove the vocal track.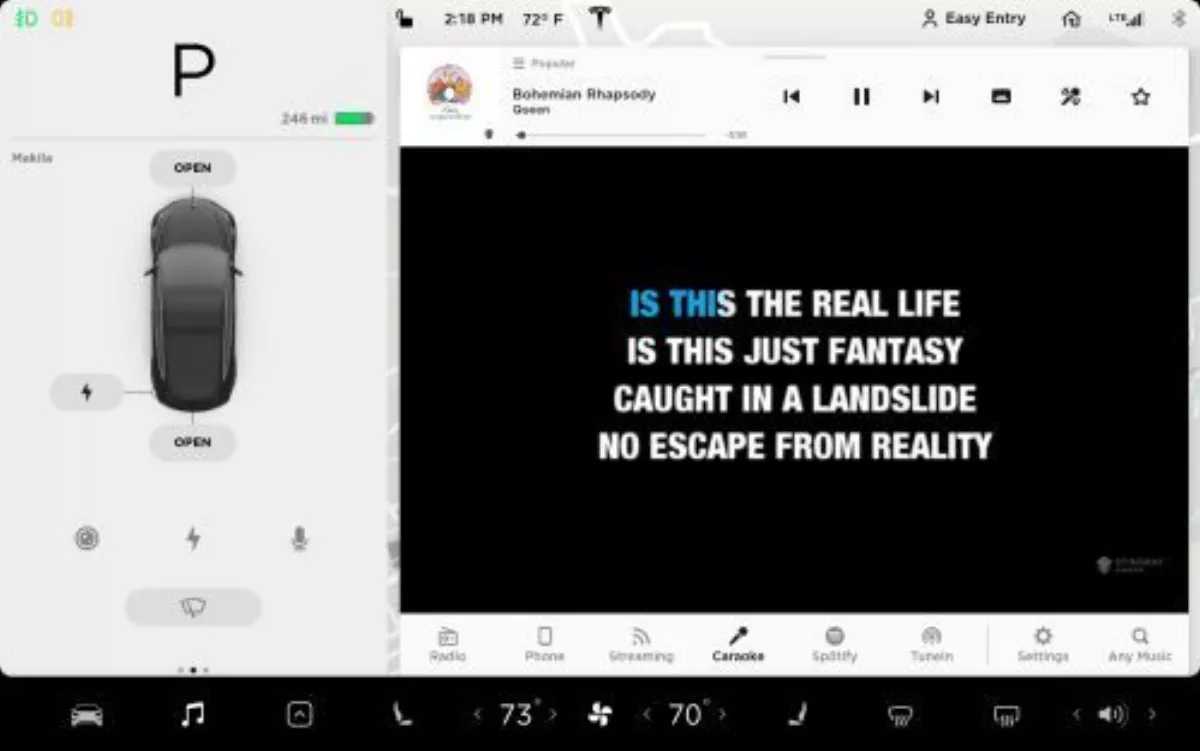 App, update and media improvements
Tesla's app (software version 3.10.0 or above) include new features such as:
View the software update download and installation progress
Share video links to the Tesla Theater for supported theatre sources
Open and close the garage door — a HomeLink button now appears if your car has a programmed HomeLink connection
Enable 'Max Defrost' to set your cabin and front window defrost to the maximum temperature
Additional window controls for Model 3 and Model X
The Software Update dialogue box has been redesigned to include information about what software update version is being downloaded and installed, as well as the installation progress when the touchscreen is on.
Bluetooth Media and streaming have both been improved.
"When playing media from a connected Bluetooth device you can now browse playlists directly from the touchscreen. Bluetooth streaming has also been improved to display album art from your device and support a 48 kHz sampling rate for better audio quality.
Note: Behaviour and performance will vary depending on mobile device and app. For album art integration with iPhones, iOS 13 is required.