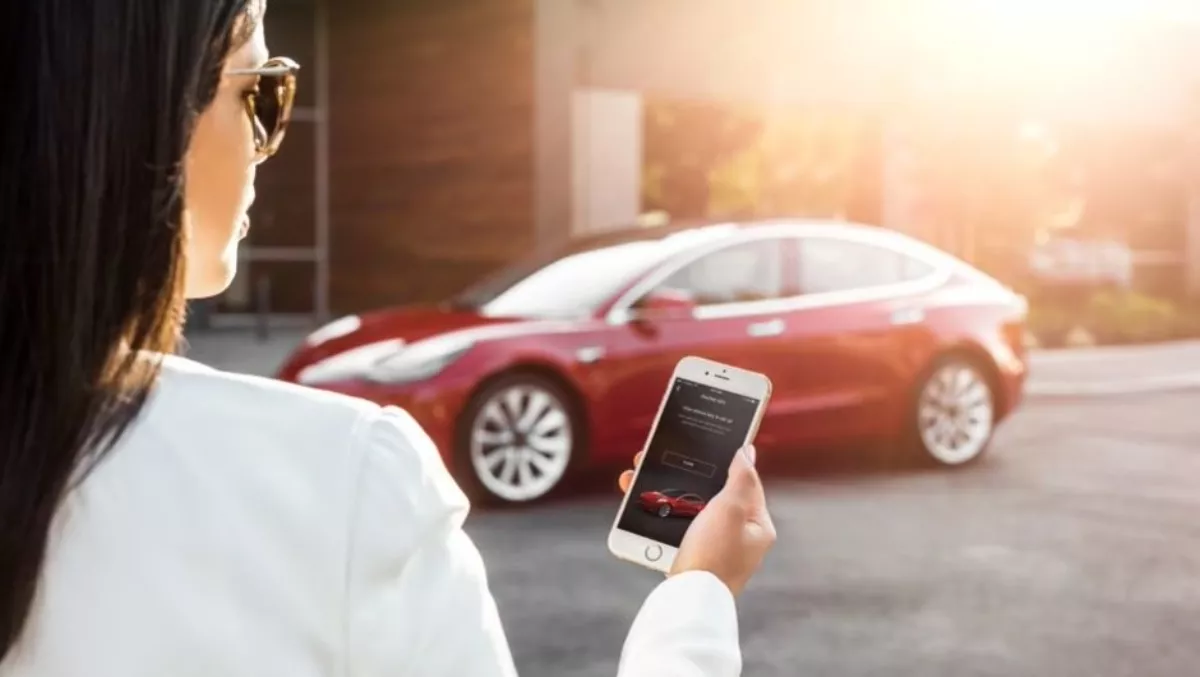 Tesla's software updates: Dashcams and Atari and navigation, oh my!
FYI, this story is more than a year old
Tesla is has rolled out a new software update that includes features like dashcam capabilities, better climate controls, obstacle avoidance, and even in-car gaming.
Tesla Software Version 9.0 is what Tesla is calling its 'most substantial update yet' for the Model S, Model X, and Model 3 vehicles. We take a dive into some of the new features, starting with the dashcam.
Dashcams are becoming a necessary evil on our roads, so Tesla's addition of dashcam capability is a welcome addition to the Model S, Model X, and Model 3 vehicles with Hardware 2.5 built in. The forward-facing camera can now record and store video footage when the car is in use – but you'll need a flash drive with a minimum of 1.8GB free space and you'll have to configure the file formatting first. Once you've done that, you can tap the dashcam icon to save a 10-minute long video clip, and pause recording by pressing and holding the icon.
Cameras – cameras everywhere!
The Model S, Model X and Model 3 can now fully utilise the eight external cameras that are connected to Tesla's Full Self-driving hardware. This can lead to better 360-degree visualisation of everything going on around the car – even vehicles in lanes far ahead or behind you.
The system can detect whether vehicles are cars, trucks, bikes or motorcycles. This also allows for better situational awareness, Tesla says.
The side and rear-facing cameras can act as blind spot monitors. They detect vehicles and display those vehicles on screen. When you turn on the indicator and the cameras detect a vehicle in your blind spot, the lane line in the on-screen visualisation turns red. In other words, don't change lanes.
Obstacle-aware acceleration (at slow speeds)
Another nifty feature is obstacle-aware acceleration. If your Tesla detects an obstacle when you're driving at low speeds, the vehicle will reduce full acceleration to prevent drivers from accidentally putting their foot down. Tesla says this feature can be disabled in Controls > Autopilot.
More navigation info about where you're supposed to go
If you're eligible for high-occupancy vehicle lanes, you can select that option so the vehicle can provide better routes.
The Model S and Model X touchscreens include turn-by-turn directions with more information about upcoming turns, highway exit information. You can tap the screen or pull down on it to get the full trip overview.
The Model 3 navigation system will look slightly different. Turn-by-turn directions are now on the touchscreen's left side and they're simplified to include 'relevant' information. You can also tap or pull down on the screen to see more information.
Tesla Mobile App updates
You can now use the Tesla mobile app to start a vehicle software update without having to be in your car. You can also use your phone to program a destination into your vehicle's navigation system by using the 'share' button in your map application.
Passengers can also use their phones to access the vehicle's media controls (but drivers can enable or disable this in the car's system), just in case you don't want to listen to your passengers' eclectic music choices….
Other updates
The climate control in Model S and Model X vehicles now include a central climate control system. The Model 3 features a one-touch temperature adjustment by swiping across the temperature control setting to the left or right. A new 3D visualisation of the dashboard shows you exactly how air is flowing into the cabin, and allows you to precisely direct the channels of air.
And finally if you've got time to burn while sitting in a carpark, you can hunt around for easter eggs in the form of Atari classic arcade games. The touchscreen and steering can be your controllers.
Related stories
Top stories