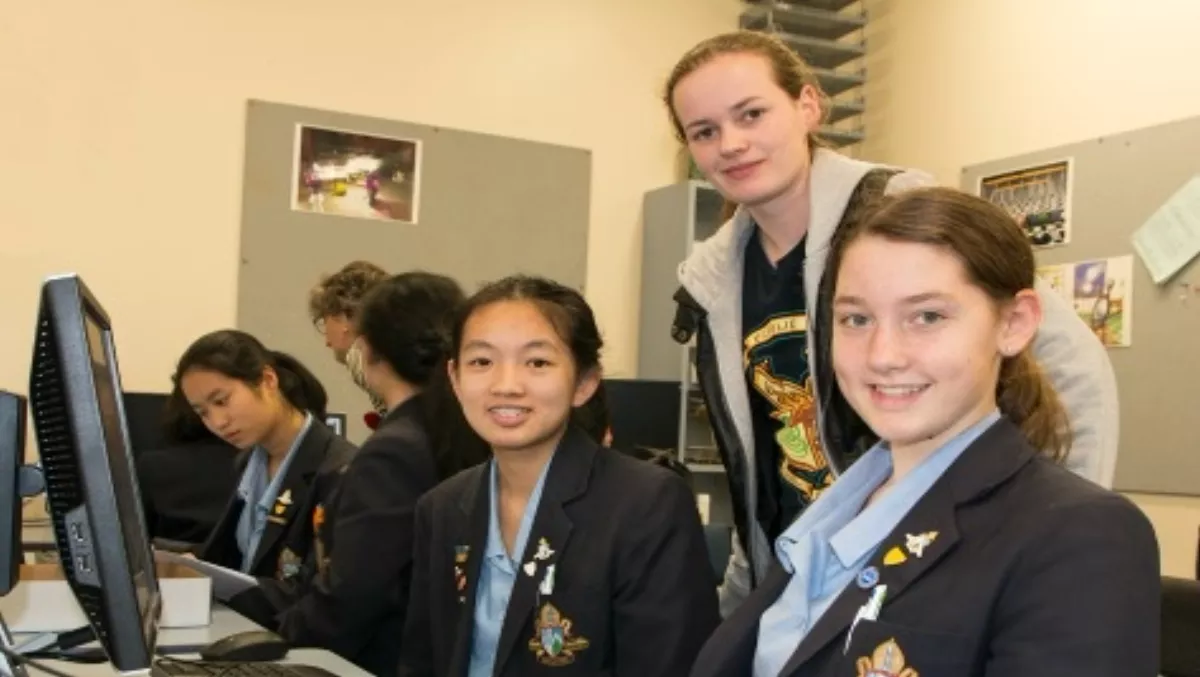 The IT Girls Club, for girls who want to code
By Catherine Knowles,
18 Nov 2014
FYI, this story is more than a year old
Students from Waikato Diocesan School for Girls have created an IT Girls Club to further engage in the world of computer science.
The extra-curricular club is part of an ongoing partnership with the University of Waikato's Faculty of Computing and Mathematical Sciences. It provides girls who are interested in pursuing a career in computer science more opportunities to learn about coding, development and career opportunities.
Earlier this year, former Waikato Diocesan School for Girls student, Jojo Stewart, came to the school along with the Google Student Ambassador. They spoke at the school assembly about their study experiences and it was this that inspired the girls to create the club.
In year 13, Stewart completed a first-year programming paper at the University of Waikato. She was awarded a Computer Science Undergraduate Scholarship worth $5,000 and the opportunity to go straight to second year. Stewart has spent the past year studying a Bachelor of Computing and Mathematical Sciences at Waikato University.
Stewart was one of the demonstrators for the IT Girls Club lessons due to her understanding of computer science and her ability to teach.
Nilesh Kanji, University of Waikato Computer Science tutor, worked with Stewart and the girls. Kanji taught a series of after school workshops where he took the students through the steps and mechanics involved in creating video games in the Game Maker environment.
Working through Game Maker workshops, they coded games similar to Space Invaders and Pacman, says Devon Lee, Waikato Diocesan student. Currently the students have almost finished coding for a Platform game.
Kanji says he's been impressed by the interest and dedication shown by the students.
"Some of the girls have extended their games in their own time from what was described in the lessons," he says. "I was learning off them, and that is the real buzz from my point of view."