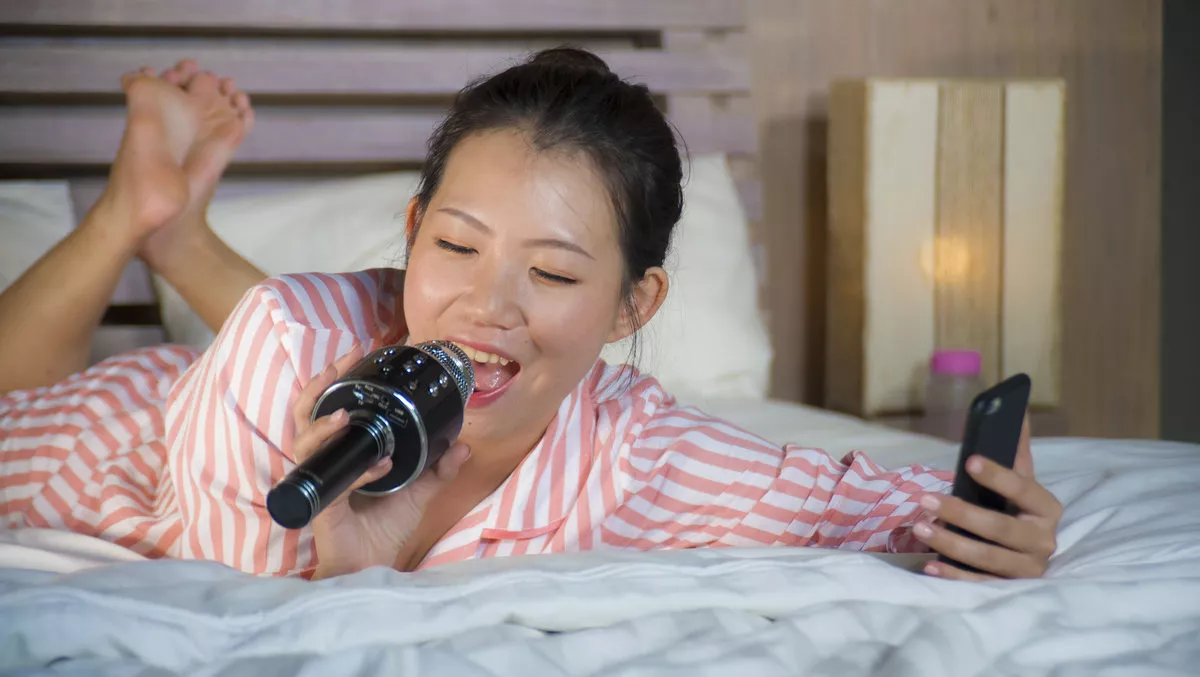 The karaoke app taking the Philippines by storm
FYI, this story is more than a year old
The karaoke app WeSing has taken the Philippines by storm – and the company behind the app's success says it's all about the joy and positive energy that comes from singing.
Tencent music Entertainment Group says music exchange between the Philippines, China and other parts of the world is uniting people through immersive music that brings singing, listening, watching, and playing.
WeSing launched in 2017 and since then, it created a buzz across the Philippines, Thailand, and Indonesia.
WeSing is an app which features multiple voice effects and filters, encouraging everyone to sing confidently.
With search optimization, users can discover their favorite music categories, songs, and singers. In addition, WeSing integrates social features into singing, for example, in-app Karaoke battles allow users to interact with friends. Apart from gathering music fans, WeSing connects influencers and fans as well.
WeSing also allows people to share karaoke videos on social media. An offline mode allows people to record songs and share them at a later time.
"WeSing's core feature to enhance social acquaintance and music social elements hits the soft spot of Filipinos, addressing their daily habits effectively," says WeSing general manager Mario Ji.
According to statistics from We Are Social, Filipinos spend more than 4 hours every day on social media. That includes an average of 126 hours dedicated to streaming music.
Statistics from the International Federation of the Phonographic Industry (IFPI) show that the revenue of streaming media in the Philippines increased by 24.3% in 2017 amid a booming music market in Southeast Asia. WeSing believes that younger users are looking for more personalized experience and diverse products.
"When it comes to cultural exchange, music is critical. As a universal language, music connects people and breaks down cultural and regional barriers," says Tencent Music Entertainment group vice president Dennis Hau.
"WeSing innovates to pave the way for music fans to experience online karaoke and share fun anytime anywhere. With WeSing, music fans in Southeast Asia can not only enjoy music they love, but also get connected with people from other parts of the world. In the Internet era, where real-time sharing, multi-interaction and widespread proliferation have become our way of being, we hope to see more connections would be empowered between people through music in WeSing," he adds.
WeSing has teamed up with Philippines-based music channel MYX to include a daily song list provided by MYX, celebrity-hosted karaoke programs and duets with artists.
The WeSing app is available for download via App Store for iOS devices and Google Play Store for Android devices.
Related stories
Top stories