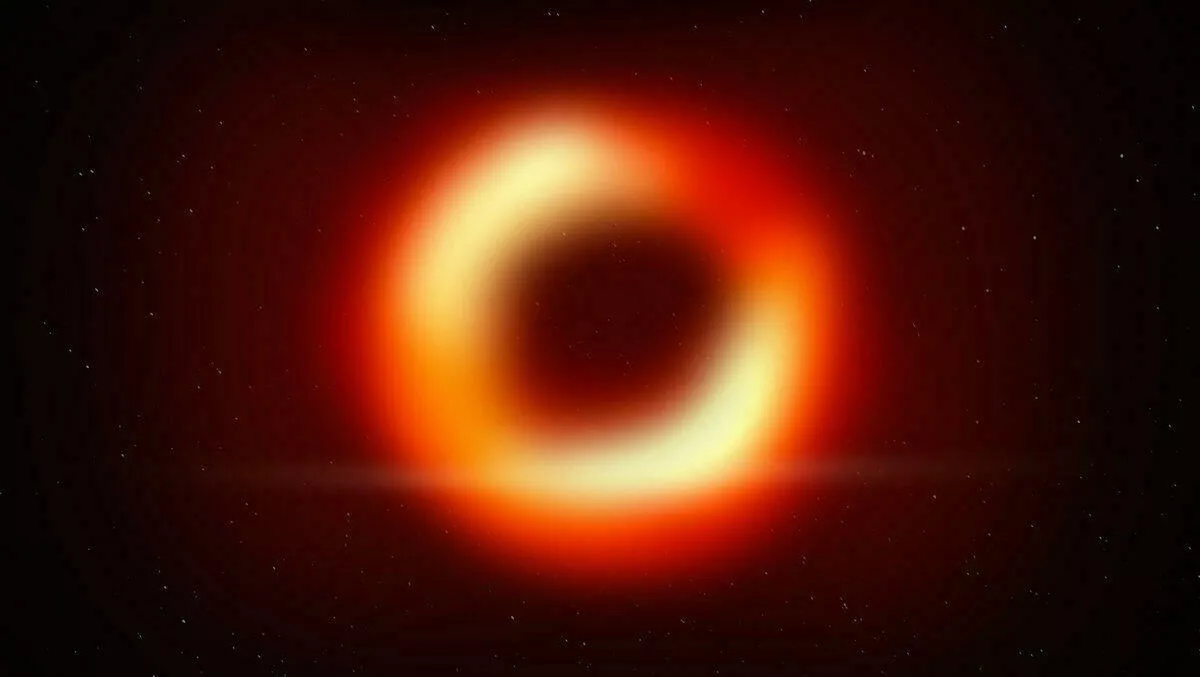 The powerful tech helping to uncover the universe's mysteries
Thu, 10th Oct 2019
FYI, this story is more than a year old
What does it take to work out exactly how black holes form, or to complete an entire genomic sequence? Hundreds of thousands of connected cores and supercomputers, with some pretty powerful hardware to boot. Behind the universe's biggest mysteries is a lot of technology that most of us wouldn't experience in our lifetimes.
Over in the United States, the Flatiron Institute is busy digging away at some of these mysteries using sciences such as astrophysics, quantum physics, computational mathematics and biological sciences, but what hardware makes the Institute tick?
For starters, it uses high performance computing and artificial intelligence to help scientists do their research.
High performance computing (HPC)requires serious power: there are 17,000 Intel compute cores running on Lenovo ThinkSystem SD530 servers support an infrastructure that handles extremely large data files such as genomic sequencing to more than 100,000 small files under a single directory.
"Cosmological simulations like galaxy formation and black hole creation require hundreds of thousands of cores connected to each other to run. Science should dominate our researchers' time, not computation," explains Flatiron Institute scientific computing core co-director Dr. Ian Fisk.
"Our goal is that the limiting factor in research should be the carbon-based systems rather than the silicon-based systems.
Flatiron Institute researchers are now able to process petabytes of data faster and more efficiently to accelerate the pace of research. They can now carry forward workload-intensive research projects that otherwise would simply not have taken place.
They explain that in the last 10 years alone, full genome sequencing has become more affordable because high performance computing is more accessible.
"Scientists previously could only sequence about 2% of genomic data, but they can now look at the entire genomic sequence of thousands of families at once. This progress can be the key to more effective discovery of genes that cause disease or the development of precision medicine.
Artificial intelligence and high performance computing are creating rewarding opportunities and potential, adds Lenovo Data Center Group general manager for HPC and AI, Scott Tease.
"Seeing some of the greatest minds rely upon our technology to discover answers for some of humanity's most pressing questions is rewarding. But pushing the boundaries of HPC and AI capabilities even further so more people can benefit is what drives us.
Intel is also supporting this breakthrough research, and adds that it needs breakthrough technology.
"Through our close partnership with Lenovo, we are able to deliver these leading technologies, including the only CPU with both AI and HPC acceleration built in, to help Flatiron work to solve some of the world's most complex issues with faster time to insights," says Intel extreme computing organization vice president and general manager Trish Damkroger.
Research at the Flatiron Institute is conducted with the help of Lenovo ThinkSystem SD530 Dense Rack servers with Lenovo Neptune Thermal Transfer Module (TTM) technology running leading edge Intel Xeon Platinum 8268 processors, part of the 2nd Gen Intel Xeon Scalable family featuring Intel Deep Learning Boost technology.