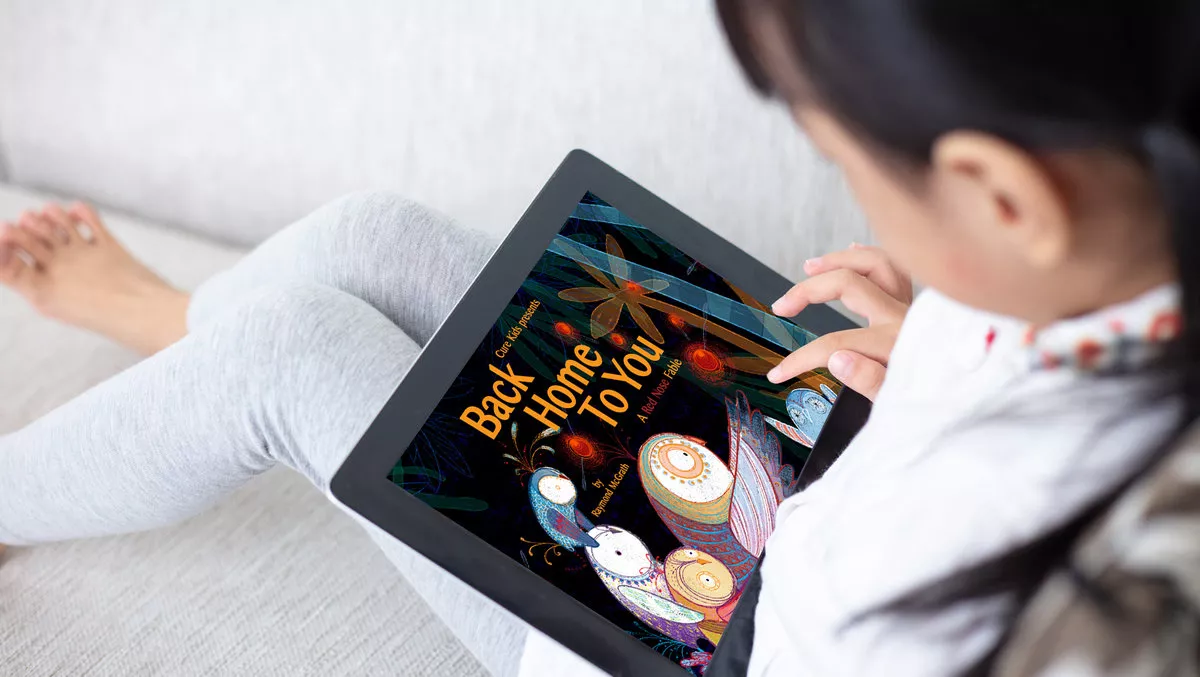 The storybook app with a mission to cure kids this Red Nose Day
FYI, this story is more than a year old
The annual Red Nose Day appeal may look a little different this year, with the addition of a new storybook app that tells the story of how that little red nose can bring hope to Kiwi families.
This September marks the start of the Red Nose Day Appeal and all New Zealanders are encouraged help Cure Kids deliver on its mission to fund big research for little lives.
The storybook, titled Back Home to You, A Red Nose Fable, is the result of work between Cure Kids, author and illustrator Raymond McGrath, digital specialists Kiwa Digital, and Anthem.
The storybook app includes English and te reo Māori. The story is also narrated by New Zealand celebrities Toni Street and Stacey Morrison. Eleven-year-old Cure Kids ambassador Eva also narrates her version of the story.
"I feel passionate about devoting my time towards something that really matters. I'm in awe of the work Cure Kids is doing to help our Kiwi kids. It has been a rewarding process to create the illustrations and pen the story behind the Red Nose. I can't wait to share it with my own kids!" says author and illustrator Raymond McGrath.
Cure Kids CEO Frances Benge says this year Cure Kids wanted to do something different for the fundraiser and focus on creating experiences with families. Story time is one of those magical experiences.
"We are excited to launch this as part of our Red Nose Day campaign, a first for Cure Kids. We know people love to help but life is busy and time with our whānau is precious. That's why this Red Nose Appeal, we've created a magical storybook app that allows New Zealanders to help Cure Kids raise funds, while enjoying a precious moment with their tamariki," says Benge.
"Raymond's book is an imaginative way of bringing to life how Cure Kids funded research brings hope to tamariki across New Zealand. We love this story and want to share it far and wide.
Kiwa Digital developed the app to be interactive, educational, and easy to read.
Kiwa Digital were able to develop the innovative app through their leading experiential technology. This app is interactive, educational and loaded with features like Swipe-to-Read technology allows children to highlight and play back the story at their own pace, while Touch-to-Hear allows kids to have individual words spoken, and Touch-to-Spell allows kids to hear the letters that spell each word.
The app is also full of surprises and interactive sound features – press a red nose and see what it does! Eva says, "It's cool. The special red nose just grew a story!
Back Home to You, A Red Nose Fable by Raymond McGrath is a donation of $11.99 and available now on Apple, Microsoft and the Google Play store with all proceeds going to Red Nose Day Appeal.
The Red Nose Appeal month runs from September 1 to September 30. This year, Red Nose Day is on Friday, September 27.