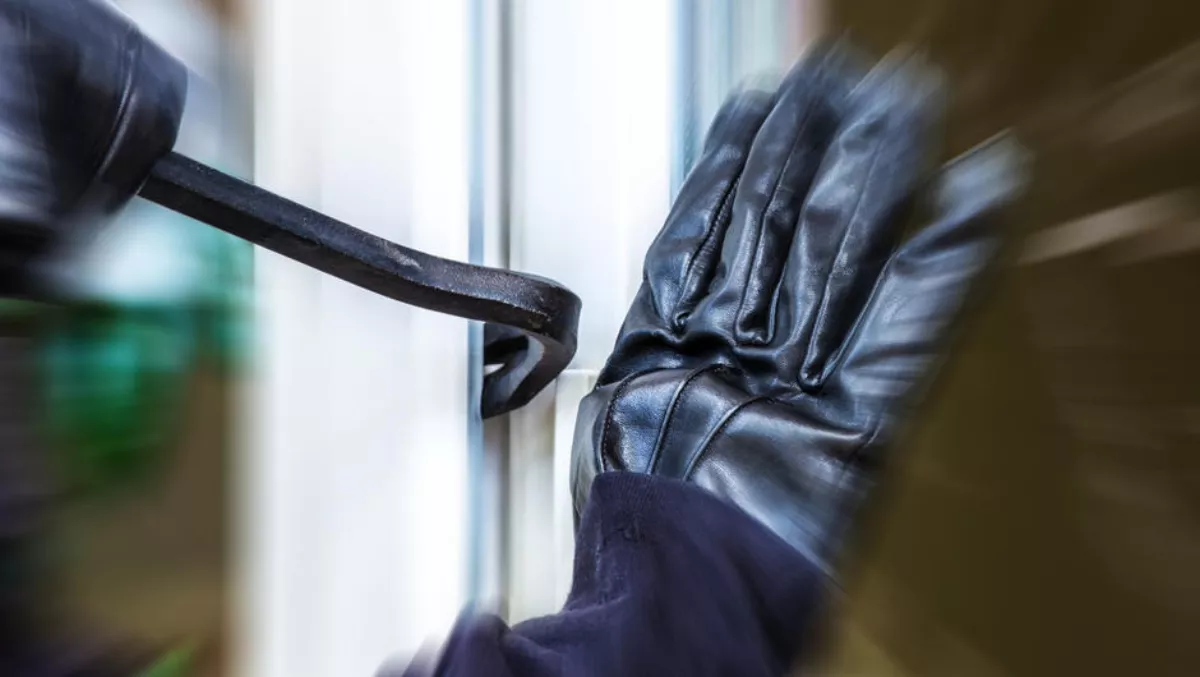 Think like a burglar: The keys to better home security
FYI, this story is more than a year old
Some of us are a laidback and trusting bunch - and many of us don't have a home security system. The reasons for this are plentiful – some believe that their home is secure enough on its own, others think that because they live in a safe neighbourhood they are exempt from a potential break-in. But this isn't necessarily the case.
We should be conscious of how to best protect our homes every month, week and day of the year. Here are my top three tips to protect your home and valued belongings from unwanted intruders:
Think like a burglar
If you want to outsmart a burglar, the first step is to get in their mind and think to yourself: how would I break in? Take a step back, and look at both the inside and outside of your home from the point-of-view of someone who would want to break in, taking particular notice of any entry and exit points or other weak spots.
That way you'll know how many security cameras to purchase and where to position them, and what hedges or bushes to cut down to ensure maximum exposure of your property so neighbours and passers-by can see if anyone suspicious is lurking.
By thinking like a burglar you can also get a better idea of what will deter them. Every home owner and renter should assess and have a security strategy in place. The presence of home security cameras, security stickers, alarms or even dogs can go a long way in discouraging burglars to break into a home. Many burglars would seek out a new home altogether if they spotted an alarm in the home they were attempting to break into.
Minimise your digital footprint
We all have a digital footprint these days, and by using smart home technology, we can risk sharing our physical footprint as well. While Facebook, Instagram and other social media platforms are no doubt great for staying connected with family and friends, it's important that home owners and renters are aware of the fact that these tools are also used by burglars to see if people are away from their homes.
By using hashtags, check-ins and status updates, burglars can piece together your daily routine, or know when you're on holidays. Additionally, if you post pictures of your lifestyle – for example, that expensive TV you just bought – burglars may have a better idea of what they're after and where to find it.
You should avoid these risks by auditing your social media following and removing people who you don't know in real life. You can also safeguard against burglaries by reviewing your social media privacy settings and carefully considering what you post online and disclosing your whereabouts.
Get connected
There's no denying that CCTV cameras, motion sensors and other security devices are the frontline of defence against burglars. There is a perception among many consumers that home security systems can be expensive and complex.
This is not always the case – there are many options that are wire-free, under $300 and have smartphone connectivity to enable remote access of your home footage with a single tap to give you peace of mind when you're on holidays, at work or just out and about.
Security surveillance systems are now smarter with the capability to recognise faces, detect scene changes and analyse data more securely using powerful processors and software-driven machine intelligence. With alerts sent on the spot to your smartphone you can take the appropriate action, such as notifying neighbours, friends or authorities.
What we'll be seeing more of in the future is smart security cameras integrating with smart home assistants, as well as home amenities such as lights and doors, enabling individuals to take control of their homes and add an extra layer of security.